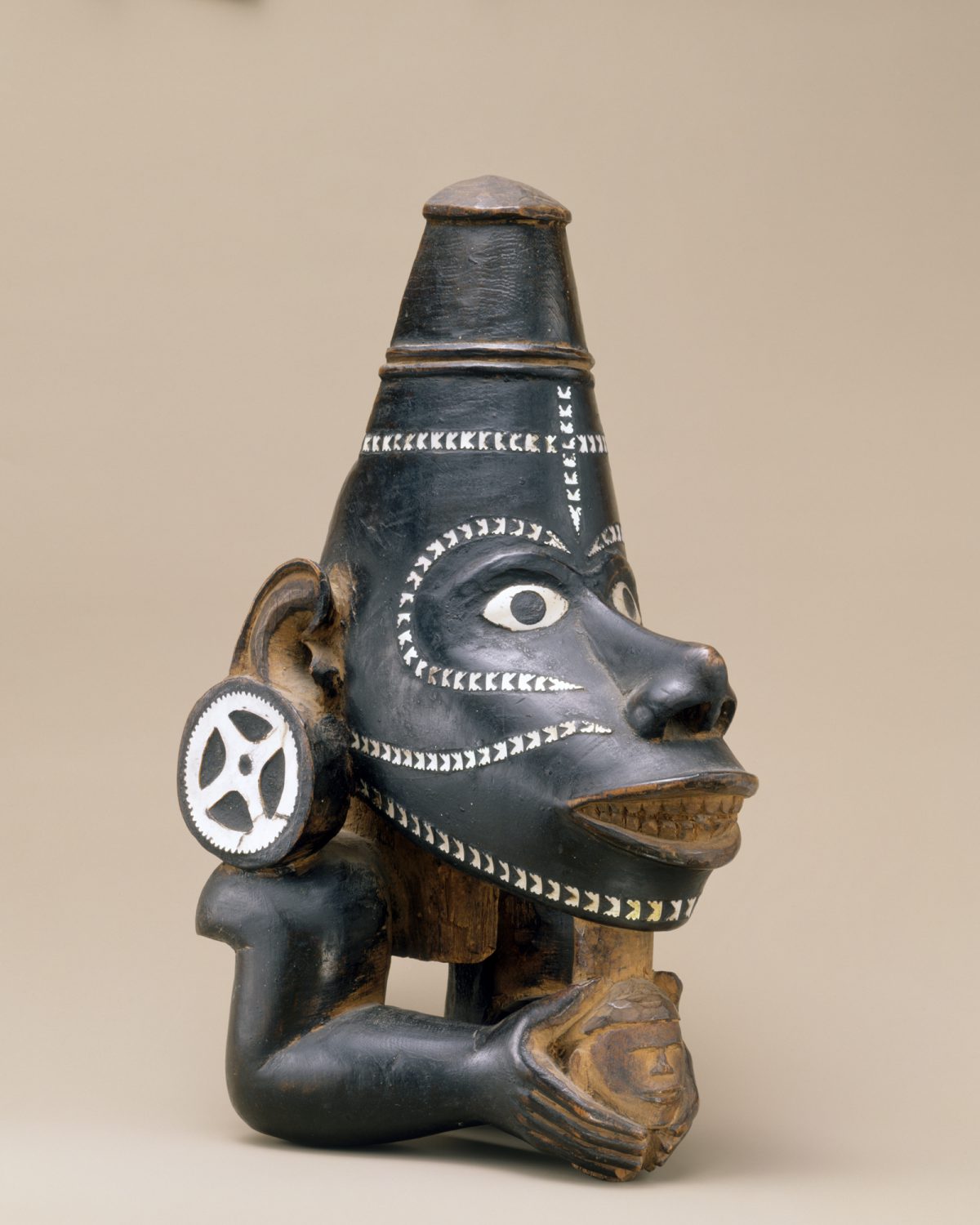 News from Glasgow's UN Climate Change conference is full of speeches, protests, and debate. Among all the words being spoken, dire predictions of rising sea levels and fresh water scarcity are two issues ringing bells at the museum as we prepare texts and concerns about an exhibition titled Our Blue Planet: Global Visions of Water to be featured next March. For those who want to augment the news, the exhibition aims to offer a multidimensional exploration based on selections from the museum's permanent collection and other contemporary works that have been created to help us pause and consider how water is shaping our destiny on this planet. 
A face from the past is an example of art that leads to a haunting reality check. It's a spirit who stares us down, with wide open eyes, while carefully holding a man's head. Originally, this spirit was placed as the guardian of a canoe carrying up to 35 men into warfare, or on a quest to chase schools of bonito fish. The stare would have cut through the waves at the prow of the canoe and served to protect the canoe from enemies, difficult waters, or to help keep track of the silvery blue bonito who are known for their speed and unpredictability. Just as this face is adorned with exquisite patterns of shell inlay, so too was the entire canoe, which had towering prows and sterns. Moving into the 21st century, Solomon Islanders continue to create canoes that have guardian prows and vivid decoration that make for astonishing arrivals at festivals.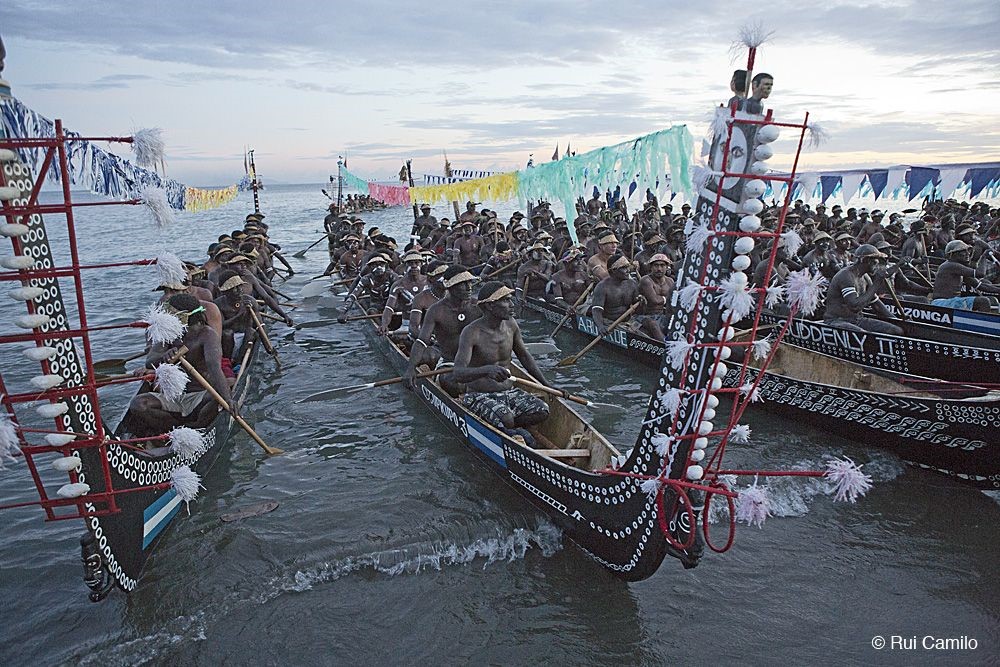 However, another Solomon Island offers a tragic story, as seen in a recent BBC trip to the island of Kale. In it, we recognize how talk about the effects of rising sea levels is no longer abstract, but a lived reality.  Please stay tuned for more updates as we prepare our special exhibition for many diverse views of art devoted to water around the world.  
– Pam McClusky, Oliver E. and Pamela F. Cobb Curator of African and Oceanic Art
Image: Canoe prow figure (Nguzu Nguzu), 19th century, Melanesian, Wood, nautilus shell, 10 5/8 x 7 7/8 in., L: 5 in., Gift of Katherine White and the Boeing Company, 81.17.1443.