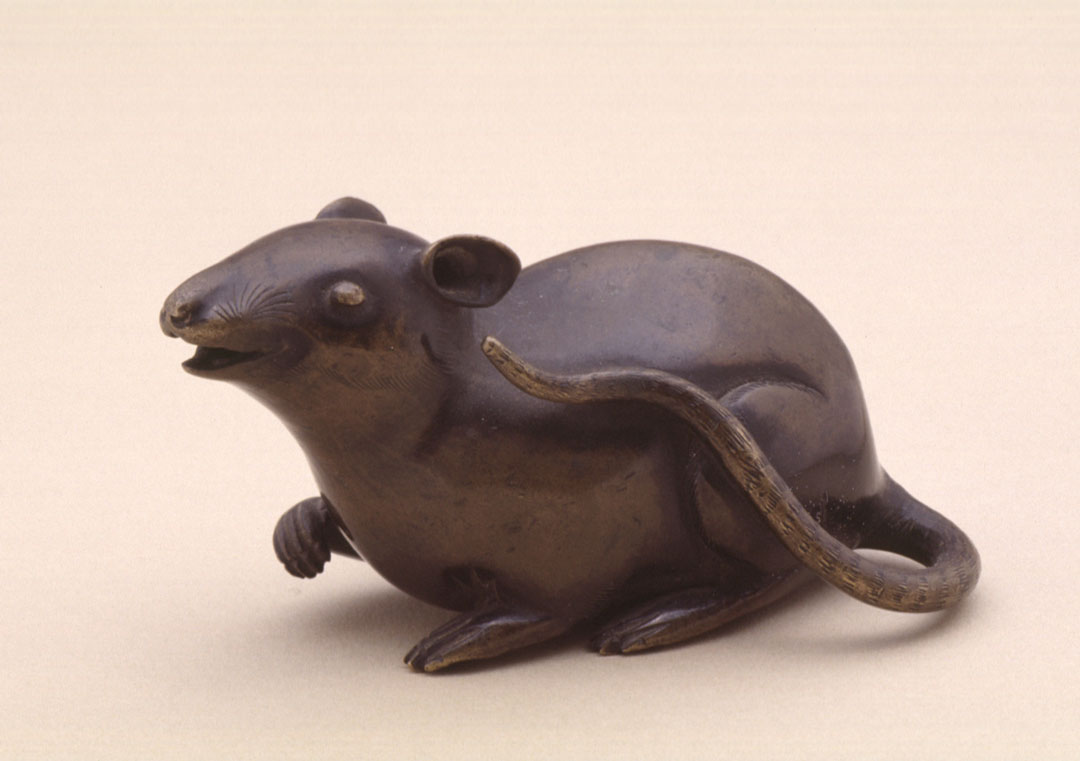 Made from ceramic, bronze, copper, or even jade, water droppers are small vessels used in calligraphy and brush painting. Designed with two small holes, one for adding water and one for dispensing water, only a few drops fall out at a time—a crucial feature when preparing liquid ink, which involves grinding a stick of ink against an inkstone with water.
Though an unassuming instrument, water droppers have a long history. The earliest known examples of Chinese water droppers can be dated to the 5th and 6th centuries, while Japanese water droppers date to the 8th century. Centuries later, during the Edo period (1603-1868) and into the Meiji period (1868-1912), Japan saw the emergence of more complicated water droppers in various shapes and sizes, ranging from plants and deities to animals and fruits.
Such decorative droppers became popular accessories for the nobility and literati, and were often inscribed or made in auspicious forms. The zodiac animals are a set of calendar symbols that came to Japan from ancient China, and their representation served to invoke good luck and prosperity. This 19th-century dropper in SAM's collection, modeled in the shape of an undeniably expressive and charming rat (the first animal in the zodiac), was likely intended to symbolize success, creativity, and intelligence.
– Elisabeth Smith, SAM Collection and Provenance Associate
Image: Water dropper modeled as a rat, 19th century, Japanese, bronze, 1 5/8 x 3 1/2 x 1 7/8 in., Gift of Frank D. Stout, 92.47.119