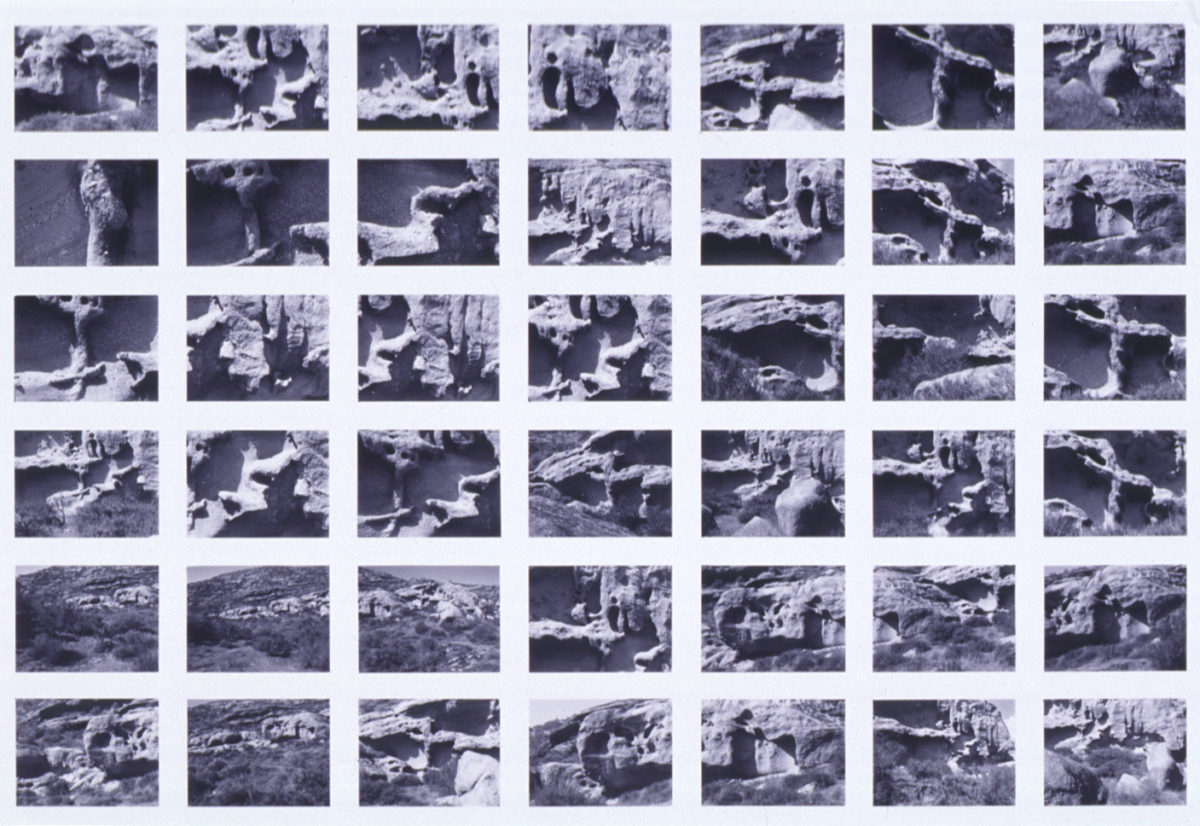 Constantly growing and in flux, the built and natural environments in which we live have proven to be enduring sources of artistic inspiration. Like his fellow Los Angeles-based artists Ed Ruscha and Catherine Opie, Robbert Flick (born 1939, Amersfoort, Netherlands) is deeply inspired by the sprawling city and its changing landscape, both urban and natural.
From the late 1970s through 1990, Flick worked diligently on a series titled Sequential Views. Unsatisfied with the information conveyed by a single image—common in American landscape photography—Flick would take multiple images of a chosen site at predetermined intervals. Part performance, Flick's prescriptive approach to photography resulted in multiple images and a more complete understanding of the landscape around him. After developing the negatives, he would organize the images manually in a grid—an analog technique whose compositions further convey a more experiential understanding of time, space, and place.1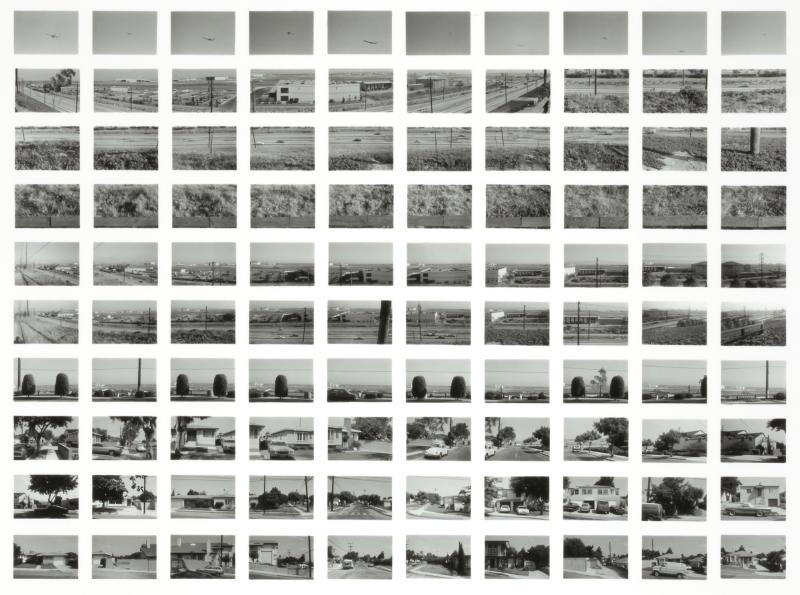 Beginning with the urban cityscape, such as the 1980 work above—a view of LAX looking north from Imperial Highway—Flick eventually expanded the series to include parts of the Midwest and parks such as Red Rocks, Joshua Tree, and Vasquez Rocks (the latter two of which are examples in SAM's collection). Vasquez Rocks is today a Natural Area and Nature Center located in the Sierra Pelona Mountains north of Los Angeles in Antelope Valley, known for its iconic rock formations' sedimentary layering. In S.V. 105 at Vasquez Rock #6, Flick's gridded views appear to overlap and repeat at times, creating an episodic and almost cinematic rhythm. The slight shifts between each frame—evident in the placement of a rock formation or cropped shadow—make clear just how many different ways there are to see and represent the world around us.2
– Elisabeth Smith, SAM Collections and Provenance Associate
1 Lisa Hostetler, "Episode 3: Landscapes in Passing," Smithsonian American Art Museum, https://americanart.si.edu/artist/robbert-flick-5776.
2 Museum of Contemporary Photography, "Robbert Flick," https://www.mocp.org/detail.php?t=objects&type=browse&f=maker&s=Flick%2C+Robbert&record=0.
Images: Robbert Flick, S.V. 105 At Vasquez Rock #6, 1983-1985, gelatin silver photograph, 9 x 17 1/2 in., Mary Arrington Small Estate Acquisition Fund, 86.5.10, © Robbert Flick. Robbert Flick, SV017/80, LAX, from Imperial Looking North from Sequential Views, 1980, gelatin silver print, Smithsonian American Art Museum, Transfer from the National Endowment for the Arts through the Photography Museum of Los Angeles, 1990.38.44, © 1980, Robbert Flick.