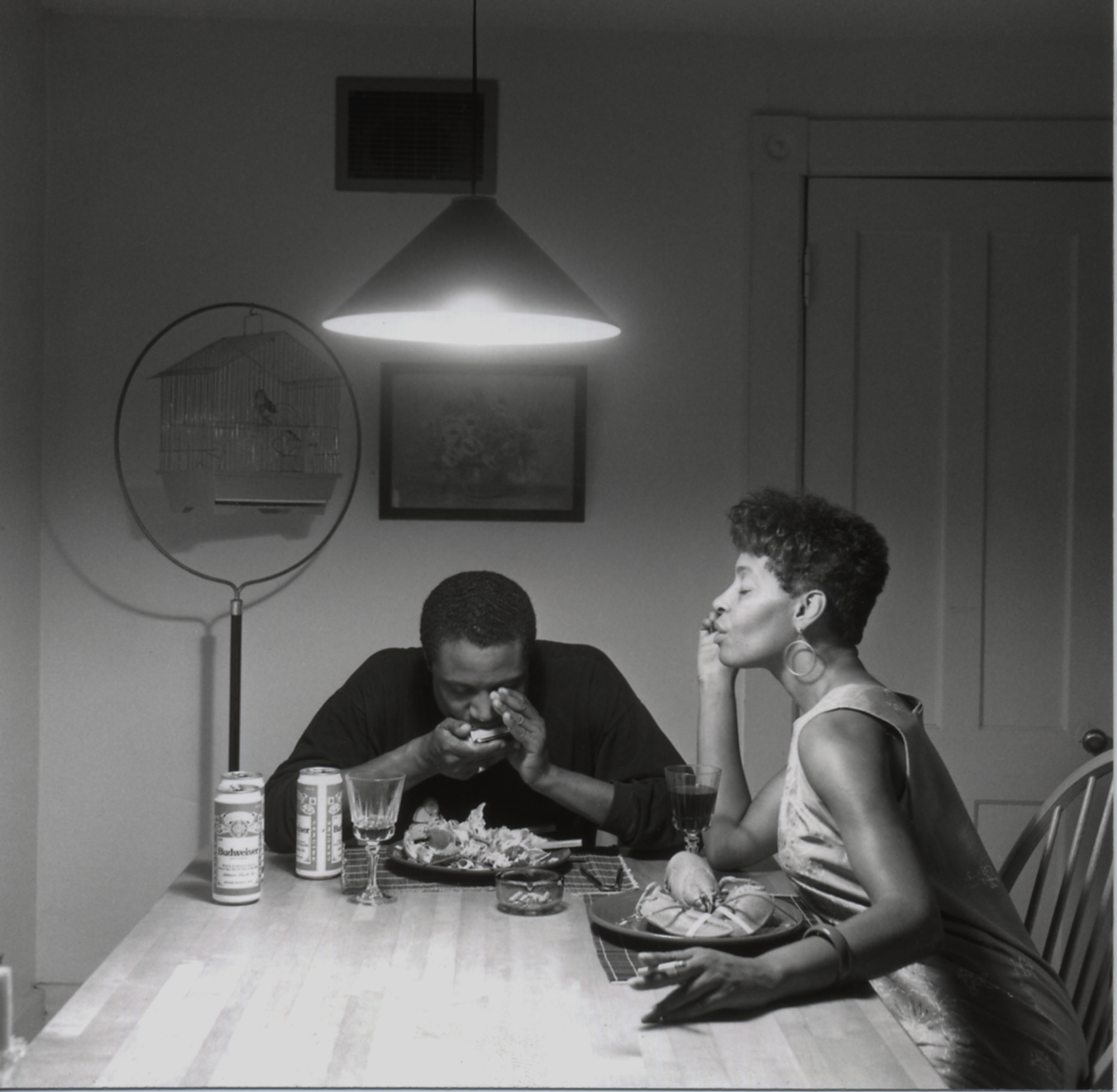 A gifted storyteller, Carrie Mae Weems creates arresting photographs that stage a cinematic narrative revealing a woman in a series of everyday scenarios, dramatically played out around a kitchen table. This woman is Weems herself, poignantly interpreting scenes from an invented love story. Weems takes as her subject the kitchen, the heart of a home, fleshing out the daily dramas that typically occur in this well-trafficked domestic space.
The new installation, In a Silent Way, presents images that quietly reflect on African American identities and histories. Alongside works by Roy DeCarava, David Hammons, Glenn Ligon and Rashid Johnson, four images from Carrie Mae Weems' Kitchen Table  series are highlighted.
Untitled (Playing harmonica) from the Kitchen Table series, 1990/1999, Carrie Mae Weems (American, born 1953), gelatin silver print, 28 x 27 ¾ in., Gift of Vascovitz Family, 2012.13.1, © Carrie Mae Weems. Currently on view in In a Silent Way, Jacob Lawrence and Gwendolyn Knight Lawrence Gallery, third floor, SAM Downtown.