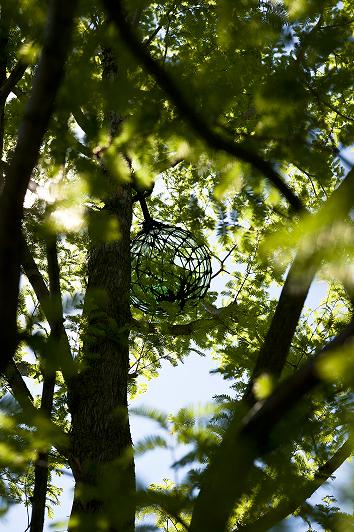 FINALLY—we're going to have nice summer weather for this week's "Thursday at the Park," an evening of live music, art and food at the Olympic Sculpture Park from 5:30 – 8:00 p.m.
I'm really looking forward to seeing hip-hop duo THEESatisfaction perform. Their energetic beats and tight rhymes are sure to get the crowd dancing.
Tonight's "Art Hit" tour will feature On-Site artist, Gretchen Bennett, who will discuss her temporary work installed in the Olympic Sculpture Park. Coinciding with the event is the launch of Bennett's new Publication Studio book, Windfall Alphabet, which showcases recent work by the artist, as well as an essay by New York-based art critic and writer, Jill Conner. The tour meets in the PACCAR Pavilion at 6:30 pm.
After the tour, maybe you'll be inspired to make your own art. This week's art activity is creating abstract pendants. Materials are supplied, and all ages are welcome to participate.
Say aloha to Pai's Food Truck, which will be making its first appearance at the Olympic Sculpture Park this summer. Pai's serves Thai-Hawaiian dishes, such as lemongrass huli huli chicken. Veraci Pizza, Whidbey Island Ice Cream and our very own TASTE will provide other yummy bites. This week's doughnut from TASTE pastry chef Lucy Damkoehler is sweet cheese empanada. I had some last week, and while I don't think they're anything like an empanada, I would definitely say that they're delicious.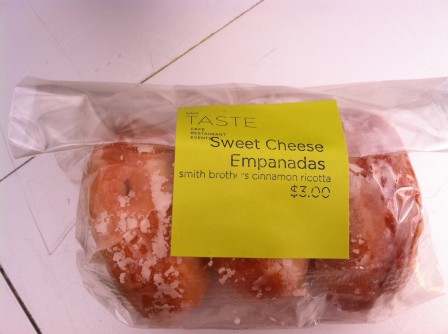 See you at the Sculpture Park in the sun!
-Madeline Moy, Digital Media Manager
Photos: Robert Wade, Madeline Moy
Top photo: Specter by Gretchen Bennett