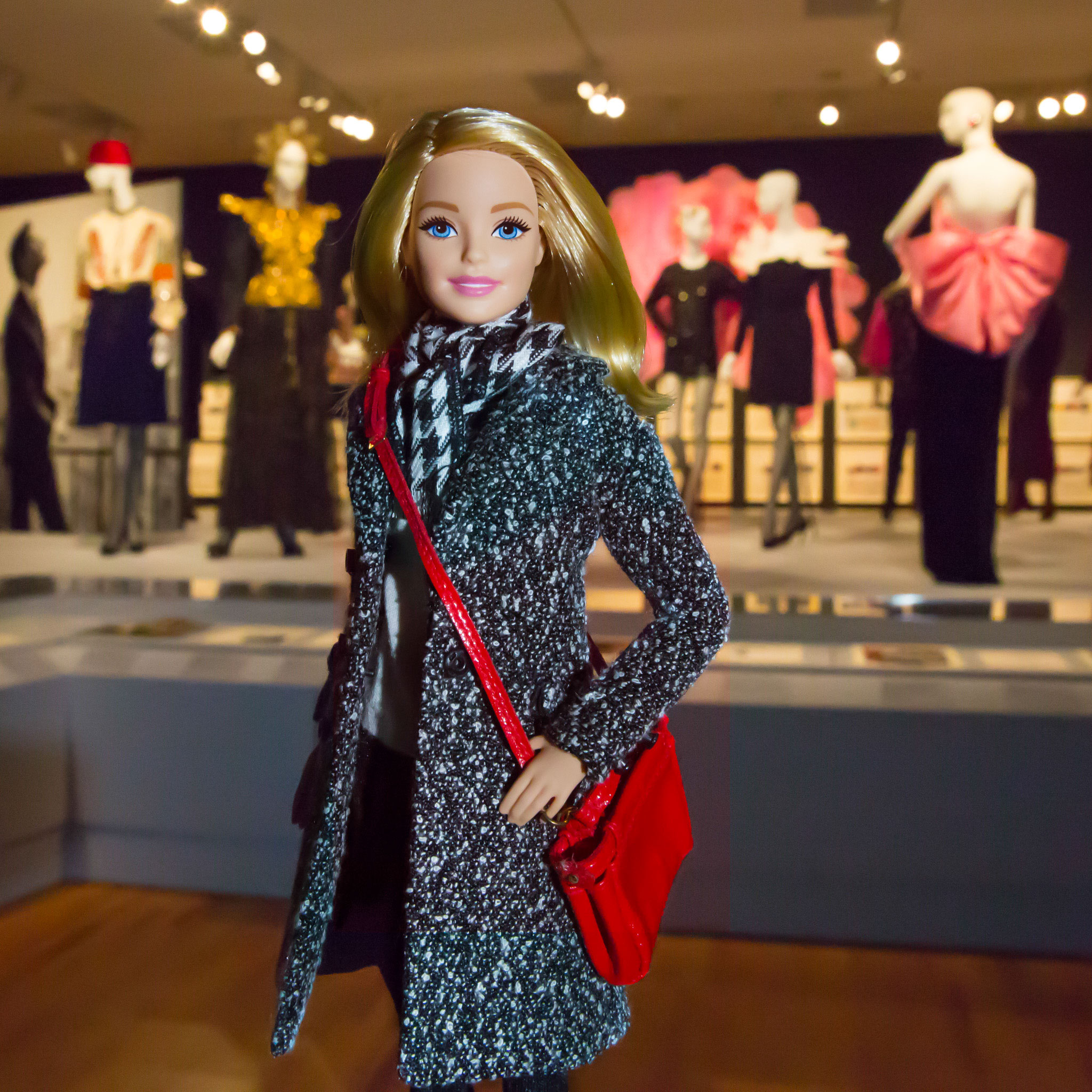 In October I took a trip to Seattle for opening day of Yves Saint Laurent: The Perfection of Style at Seattle Art Museum. And how perfect it was! Seattle delivers everything you might expect—great coffee, abundant shopping, cool culture, and endless opportunities to accessorize for rainy weather. But the reason for the season was an exclusive first look at the my-sized recreations of the defining designs on display as part of the exhibition at SAM.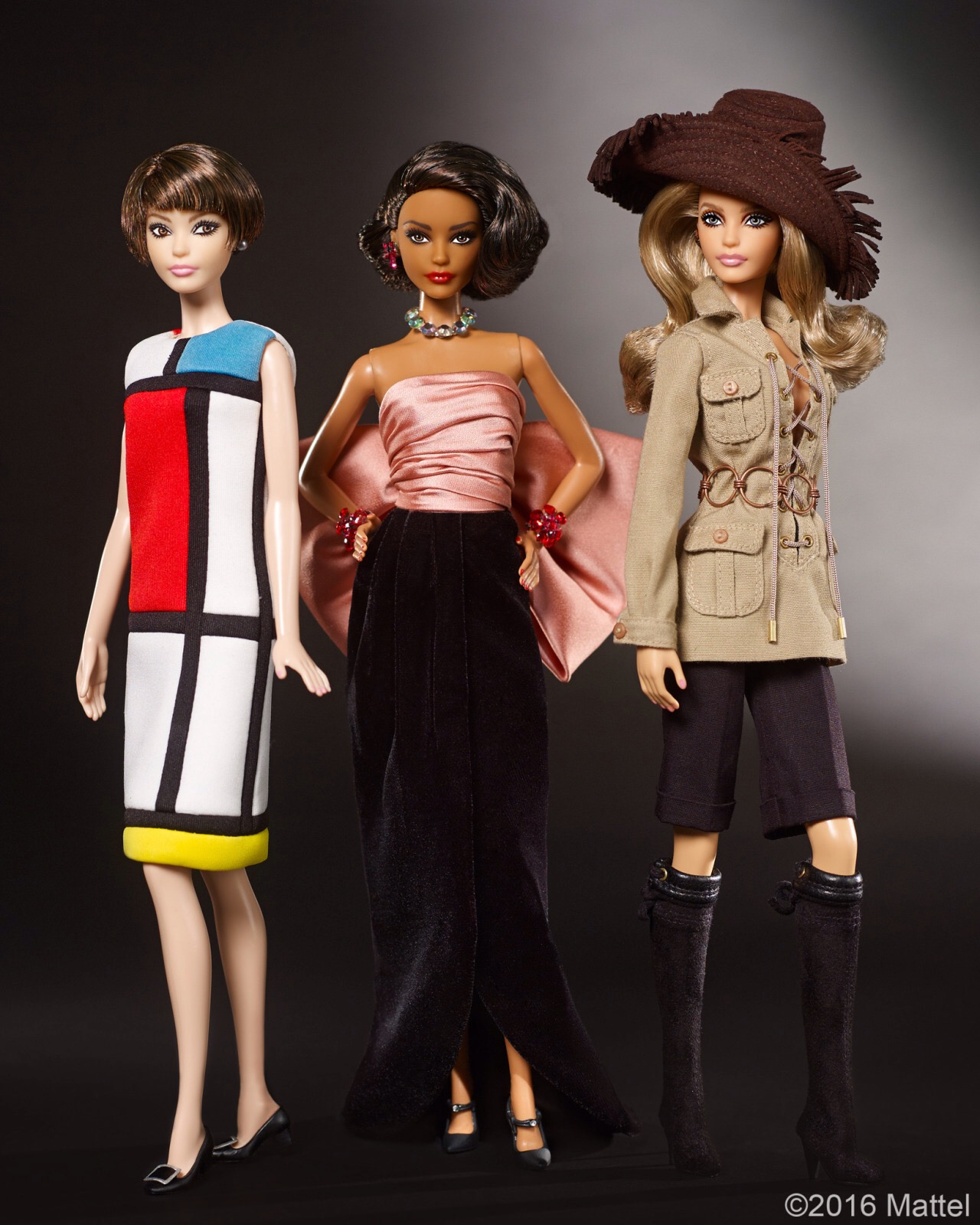 Life can be so busy but it's nice to stop and reflect on recent experiences. So here are my five favorite things from my visit to the Seattle Art Museum to take in the stunning style of Yves Saint Laurent. Spoiler alert, I have more than five favorites but you'll just have to get to the exhibition during closing weekend (that's this weekend, Jan 7 & 8) and see it for yourself!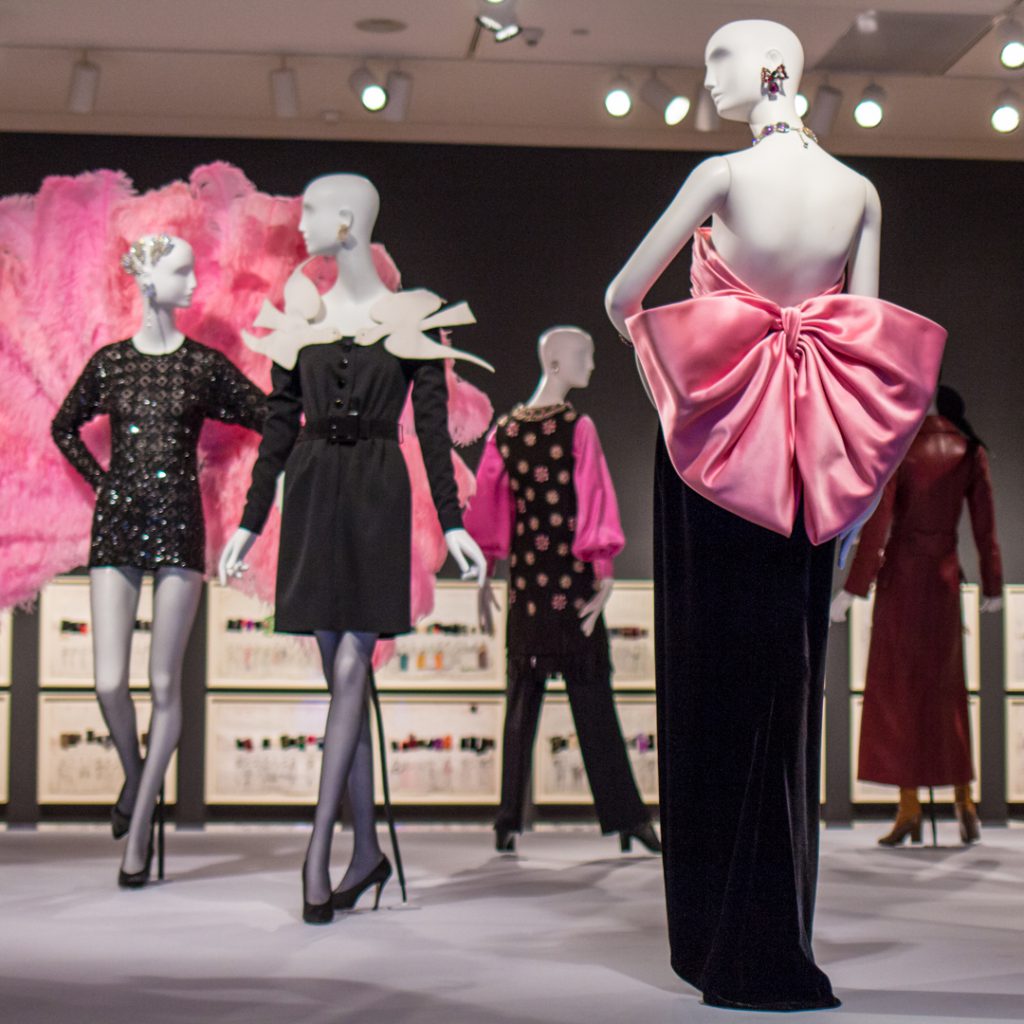 The Bow Dress
Yves Saint Laurent's style is superb. In the photo above, the evening gown behind me from Autumn-Winter 1983, with its giant and oh-so-pink silk satin bow, is a perfect example of flawless color and shape combos. I was thrilled to get to see this dress, one of Saint Laurent's most well known, in person.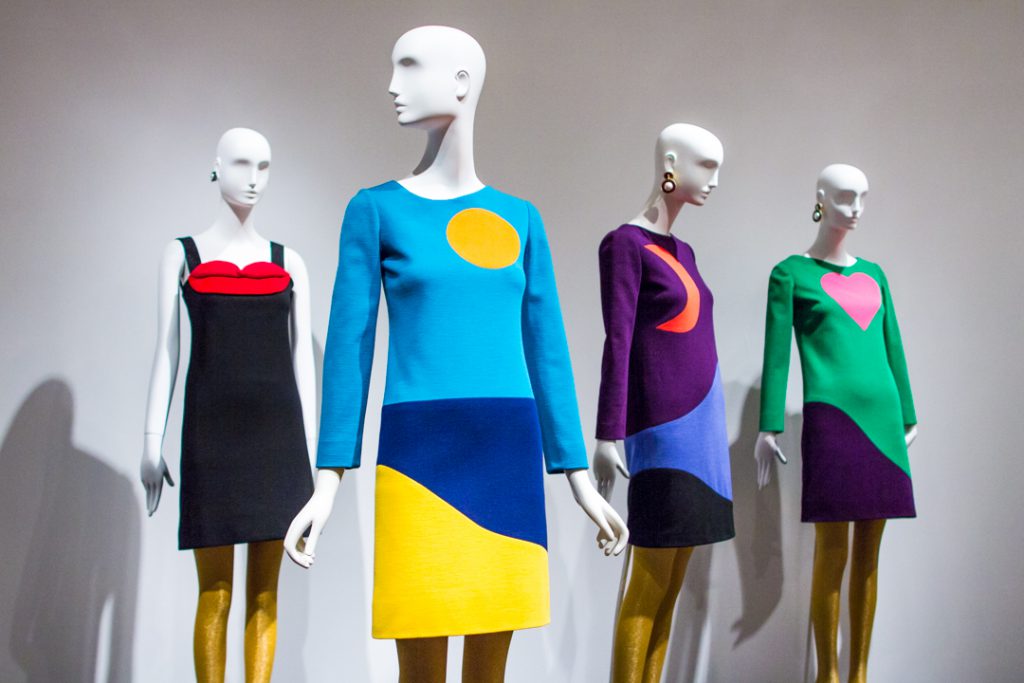 The Pop Moment
I'm a big fan of bright colors! And, like Yves Saint Laurent, I find literature, theater, and film inspiring. In this gallery you can see how the art of his time had an impact on Saint Laurent's designs. The geometric shapes and strong hues of these dresses draw directly from Pop art. I'm all about this wearable art.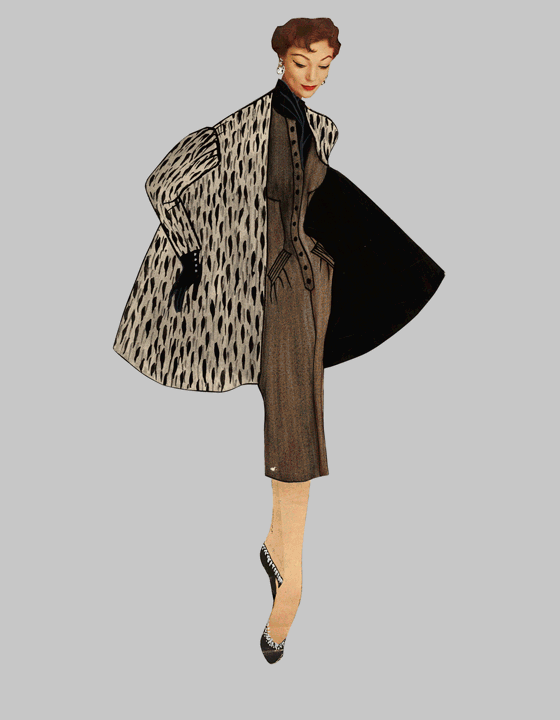 The Prodigy's Paper Dolls
I wish I'd had paper dolls this fancy to play with as a kid! Yves Saint Laurent made these paper dolls from magazines when he was a teenager and this is the first time they've been shown in the United States. I feel so lucky that they are at the Seattle Art Museum right now and I got to see them up close!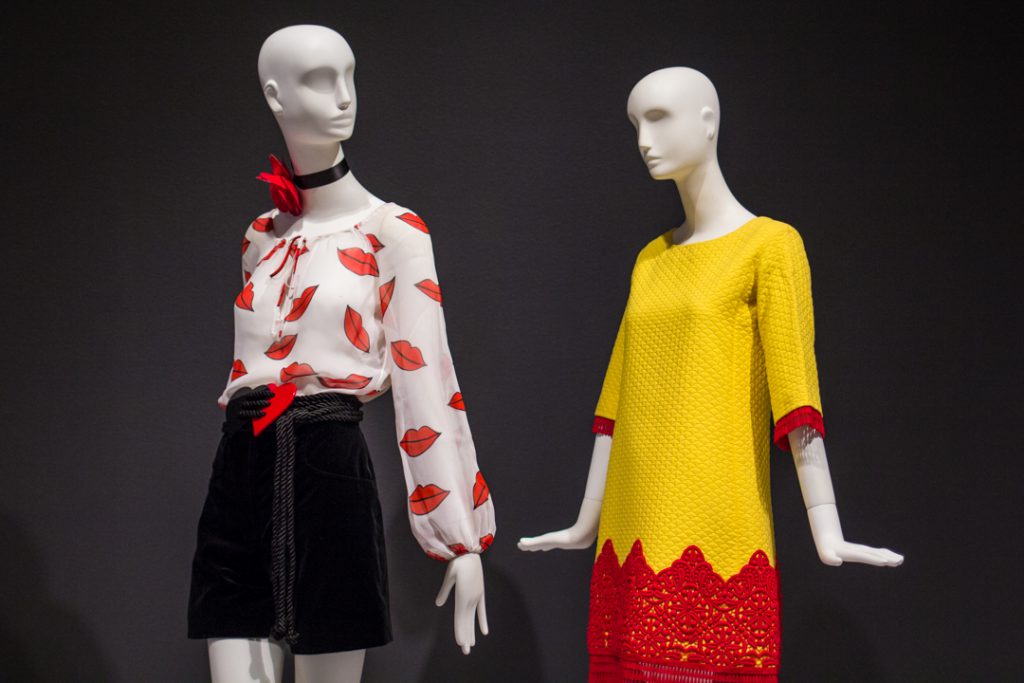 A Modular Wardrobe
Yves Saint Laurent changed the fashion industry forever when he opened his first boutique, SAINT LAURENT – rive gauche. The store sold prêt- à-porter clothes, which means, "ready to wear." Thanks to him, now we can all shop for a slice of high fashion for a fraction of the price! Now if only I could find this white silk crepe blouse with red lips in stores still.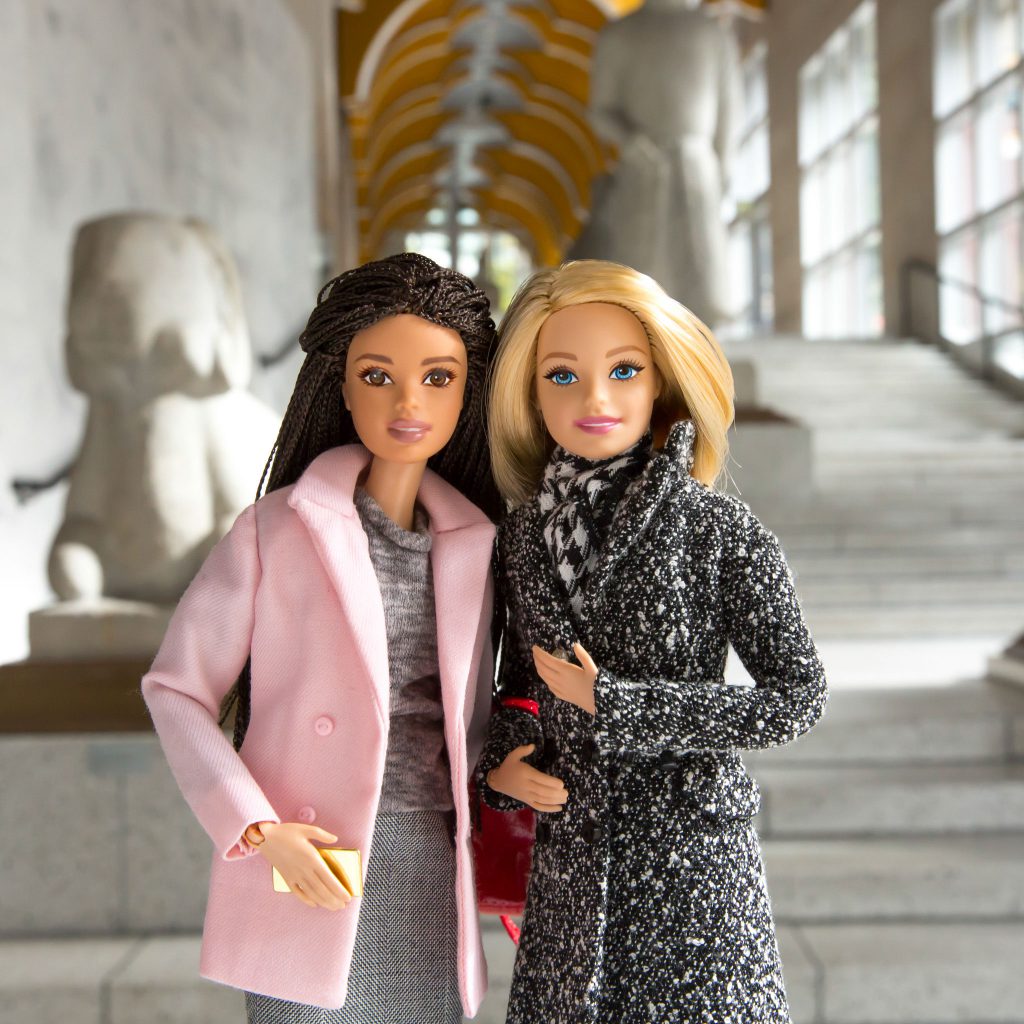 Catching up with a Friend
Traveling means getting to reconnect with old friends! I love getting to discuss all the thoughts that come up after seeing world-class art and it's so important to have a good friend to talk about creative ideas with. Visiting Yves Saint Laurent: The Perfection of Style at the Seattle Art Museum wouldn't be that same without someone to gush over the beautiful fashions with.
—Barbie
IMAGES: Barbie photos courtesy of Mattel. Installation views of Yves Saint Laurent: The Perfection of Style, Photos: Natali Wiseman.