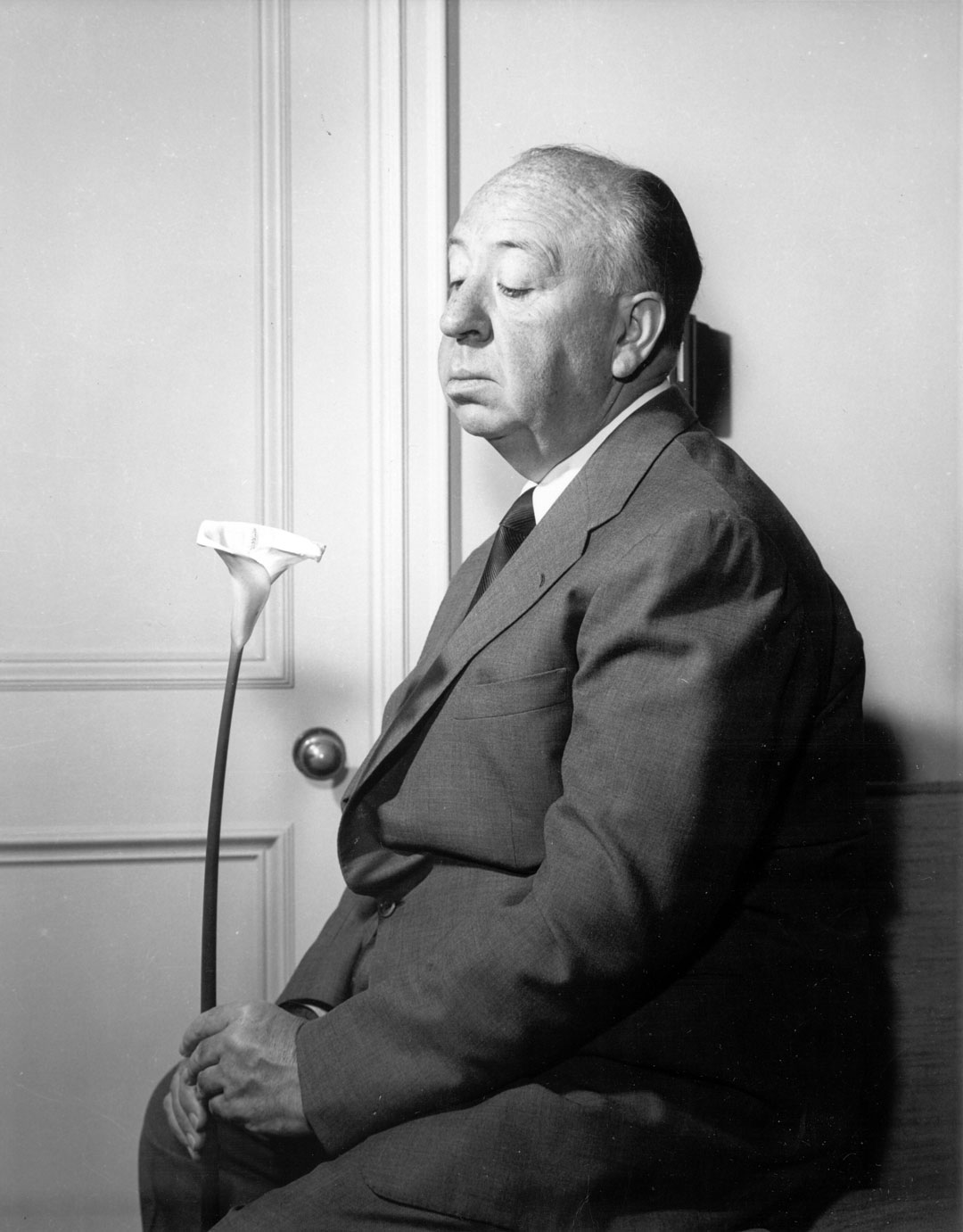 In the 1930s before he came to America, young London-born Alfred Hitchcock (1899–1980) was already a world-acknowledged master of cinema, a sublime orchestrator of images and emotions. Often with story contributions from his wife Alma Reville, Hitchcock thrilled viewers with engrossing mystery, gripping suspense, intimate romance, psychological insight, witty British humor, and droll cameo appearances. Even after settling in America, he continued to portray his homeland with deep affection. Get your tickets to this series before they sell out!
March 22: The Man Who Knew Too Much (1934). Hitchcock's youthful mastery of suspense, humor and a compelling story move this thriller at an enthralling pace. A vacationing couple (Leslie Banks, Edna Best) are told of a plot to assassinate an international diplomat; their daughter (Nova Pilbeam) is kidnapped to keep them quiet; and the evil shooter (Peter Lorre) is in position at a Royal Albert Hall concert, waiting for his cymbal-crash cue. With atmospheric production design by Alfred Junge, who worked on Michael Powell classics like The Red Shoes. Digital restoration, 84 min.
March 29: Sabotage (1936). Based on Joseph Conrad's novel The Secret Agent, with script contributions by Hitchcock's wife Alma Reville, Sabotage centers on a woman (Sylvia Sidney) who doesn't know that her husband (Oscar Homolka) is the saboteur wreaking havoc in London. Scotland Yard and Sidney's little brother (Desmond Tester) get involved, but Sidney is the one with righteous agency. Features one of Hitchcock's most intense suspense sequences. In 35mm, 76 min.
April 5: The 39 Steps (1936). Adapted from John Buchan's novel, with script work by Alma Reville, this is one of Hitchcock's masterpieces. Vacationing in London, an innocent man (Robert Donat) finds a murdered woman in his bed, and flees for Scotland when the police assume he's the killer. Spies are chasing him too, and on a quest to track down the master villain, he's handcuffed to a feisty beauty (Madeleine Carroll), and must rely on the help of many flavorful characters. Hitchcock liked to say, "Other directors' films are slices of life; my films are slices of cake." Bon appetite! In 35mm, 81 min.
April 12: Young and Innocent (1937). A woman's body washes ashore, and an innocent young chap (Derrick De Marney) is accused of murder. A tense situation, but charm abounds as he enlists the reluctant help of a policeman's teenage daughter (Nova Pilbeam) to help him flee and sleuth out the real killer. The couple is humorously waylaid by a children's party, and Hitchcock propels us towards the real culprit with a stupendous, unbroken shot that traverses a hotel lobby and ballroom, right up to a most guilty face. Screenplay co-written by alma Reville. In 35mm, 80 min.
April 19: The Lady Vanishes (1938). A favorite film of everyone from Orson Welles to author James Thurber, The Lady Vanishes is a perfect blending of thrills and laughs. On a Balkan train trip a dear old lady (Dame May Whitty) is suddenly not there anymore. Young Margaret Lockwood had befriended Whitty, and reports her disappearance. But no one believes her, because the woman is right there—but it's some other woman, eerily wearing Whitty's clothes. Won't someone—maybe that whimsical musician Michael Redgrave—help Lockwood solve one of the cinema's most entertaining mysteries? In 35mm, 97 min.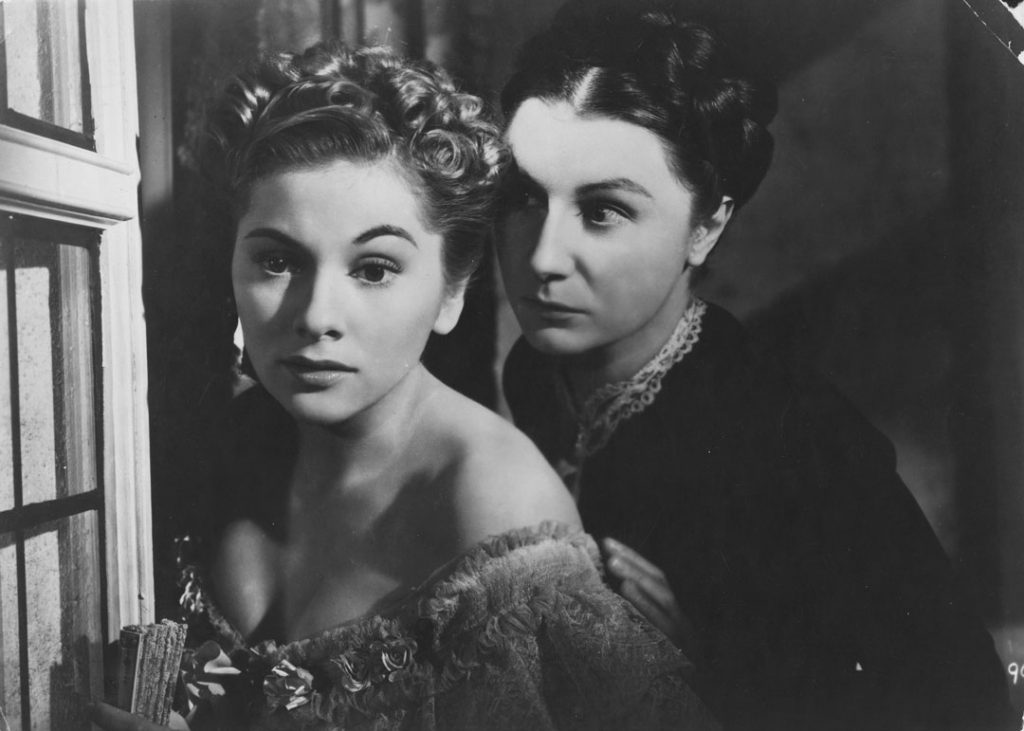 April 26: Rebecca (1940). This haunting romantic mystery finds the shy, unworldly Joan Fontaine marrying the dashing Laurence Olivier and moving to Manderly, his house on the Cornish coast. Fontaine must live in the shadow of Rebecca, Olivier's dead first wife, to whom her sinister housekeeper Judith Anderson was more than professionally devoted. And by the way, how did Rebecca die? From Daphne Du Maurier's novel. In 35mm, 130 min.
May 3: Suspicion (1941). Joan Fontaine won the Best Actress Oscar for her portrayal of a woman who defies her stuffy parents and marries notorious playboy Cary Grant. He's irresponsible, charming and lovable, but Fontaine starts putting together bits of evidence that spell lethal danger. With Nigel Bruce, and script work by Alma Reville. In 35mm, 99 min.
May 10: Stage Fright (1950). Stage star Marlene Dietrich gets her boyfriend Richard Todd to help cover up her self-defense killing of her abusive husband, and Todd becomes murder suspect number one. Drama student Jane Wyman, who's crazy about Todd, gets her father (the delightful Alastair Sim) to help him, and Wyman does her own sleuthing while pretending to be Dietrich's maid. Hitchcock's wife adapted the screenplay, and his daughter Patricia plays Wyman's chum. In 35mm, 110 min.
May 17: Dial M For Murder (1954). Suave Ray Milland is nervous. He's married to gorgeous, wealthy Grace Kelly, but she like writer Robert Cummings. Milland needs to do something drastic now, before Kelly makes Cummings her insurance beneficiary. Stunningly, Kelly kills her attacker, but is accused of murder. Can Cummings and Scotland Yard's John Williams figure out how to trap the true guilty party? In 35mm, 88 min.
– Greg Olson, Manager of Film Programs
Images: Alfred Hitchock Presents (CBS) TV Series (1955–1962), CBS/Photofest © CBS. Rebecca (1940), United Artists/Photofest © United Artists