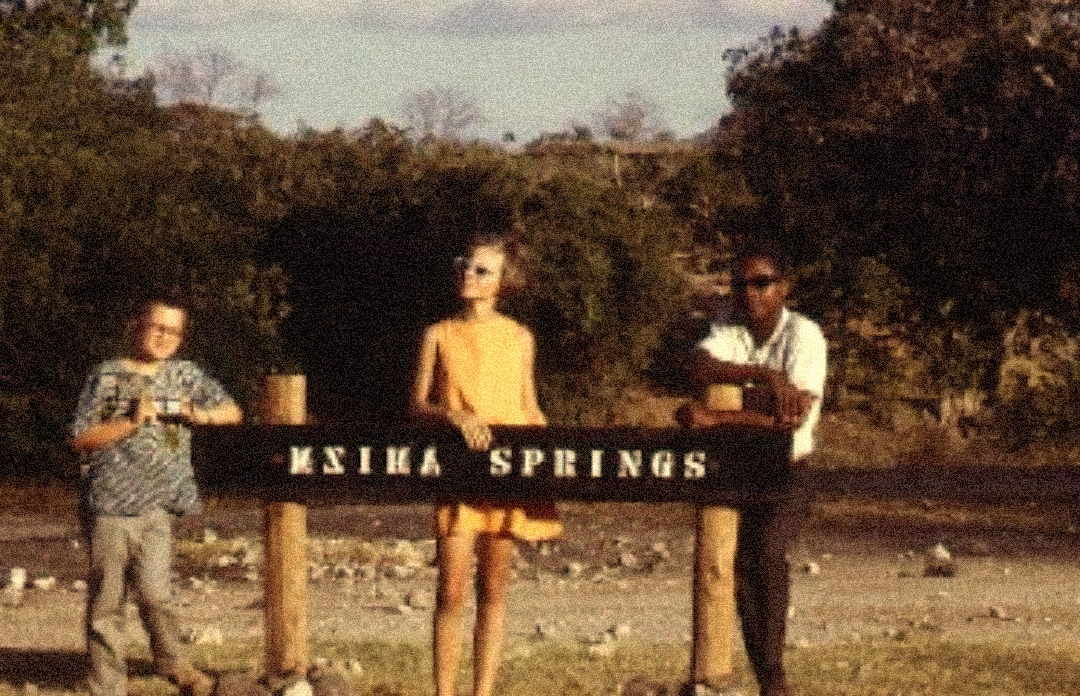 I migrated twice before I was 20. When I was 11, my brother and I got on a plane to meet our mother in Liberia, West Africa. She had worked for Peace Corps, but now had a job with a San Francisco State University team to set up schools. She found a house for us in a place known as Sunken Heights. Liberians always laughed when you said you lived there. They had watched Americans come in, not ask many questions, and begin building houses in the dry season—not realizing the ground was part of a swamp. All the houses sank lower and lower every year. Ours was at the end of the block, closest to the deepest swamp where wild creatures seemed to party hard every night. My first morning, I woke up in a room with bars across the windows that were overgrown with vines. As the sun rose, the vines seemed to move. I walked over to look carefully and realized that snakes were twisting around in the vines and using the bars as a gym for their morning workout. This was their house too. We soon got someone skilled with a machete to cut away the vines and encourage the snakes to move on.
We learned to adore living differently. There was almost no TV, but there were masquerades. There were no concerts, but ceremonies at dawn. I came to savor rice with hot sauce, fried plantains, and tonal languages. We had no father there, so my mother hired a man who became our guardian. He happened to be a zo, or traditional spiritual leader, so our house was the counseling center for the community. The only fights I ever saw were on the soccer field. Our school was international, and one of my heroes was a tall mysterious Swedish ballet teacher who drove a convertible red sports car and gave us cold bottles of Coca-Cola to drink after every class. Vacations took us to other parts of Africa, including a spring in Kenya where a viewing window allowed us to watch hippos swimming underwater.
After nearly five years, we returned to San Francisco. Walking into a public high school was one of the worst experiences of my life. I went to stand in line and was pushed into another line. When I tried to talk to other students, they were the wrong students. When I went into the bathroom, I got beat up and had all my jewelry torn off. Someone said a rumor was circulating that I was retarded. I began to internalize this misguided insult, most of all at PE, when teachers gave me a horrible blue jumper to wear, ushered me out onto a concrete playground, and handed me a bat. I had no idea what to do with it, thereby perpetuating my peers' taunts. Lunch was a nightmare. I hid in the library as eruptions were heard coming from the cafeteria. There were reports of razor blade attacks, and a student waved a sawed off shotgun in my face, then hid it in his jacket. I finally began to realize that everyone was organized by the color of their skin and I was in the middle of a daily battle over issues I had no clue about. Classes also had conflicts. One day, the English teacher began reading a story I had written and made fun of it as being an example of someone going too far with their imagination. Several students turned to look at me, grinned, and did the sign of being cuckoo. When the class was over, I walked out and wished I had that bat so I could hit the walls.
I decided to go see my mom at the University and explain why I had to drop out of high school. She was assistant to the President of San Francisco State University and I found her office surrounded by police in full riot gear. The President, S.I. Hayakawa, had become the target of a student protest movement led by the SDS (Students for a Democratic Society). I saw a tin that we had filled with chocolate chip cookies the night before for my mom's co-workers. Now it was marked "evidence" as it held the makings of a bomb left in the hallway. We saw the tin on the news that night, and then a report on the high school riots. I argued that it made no sense to live in America anymore and urged us to find a way to return to Africa as soon as possible.
Forever after, whenever people speak harshly about violence in other cultures (particularly Africa), I pause to remember these days. No one has the copyright on disasters and destructive behavior. When Americans speak of equity and diversity as ideals to strive for, I think about how the entire world is in need of as much equity as is humanly possible. Diversity to me requires looking at the big picture with people from more than America. If we don't, we run the risk of building more Sunken Heights, where we sink into a swamp filled with more slithering creatures than we know how to handle and eternal difficulties in getting along with each other.
–Pam McClusky, Curator of African and Oceanic Art
Inspired by Jacob Lawrence: The Migration Series, Seattle Art Museum's Equity Team and staff is sharing personal stories of immigration, migration, displacement, and community. We hope this blog series inspires you to consider how your own perspective and history relates to the works on view in Jacob Lawrence's artwork. See The Migration Series before it closes April 23 to begin gaining the bigger picture that Pam discusses in her Migration Story.
Image: "My brother Duncan, myself and Fostino in Kenya", Courtesy of Pam McClusky.