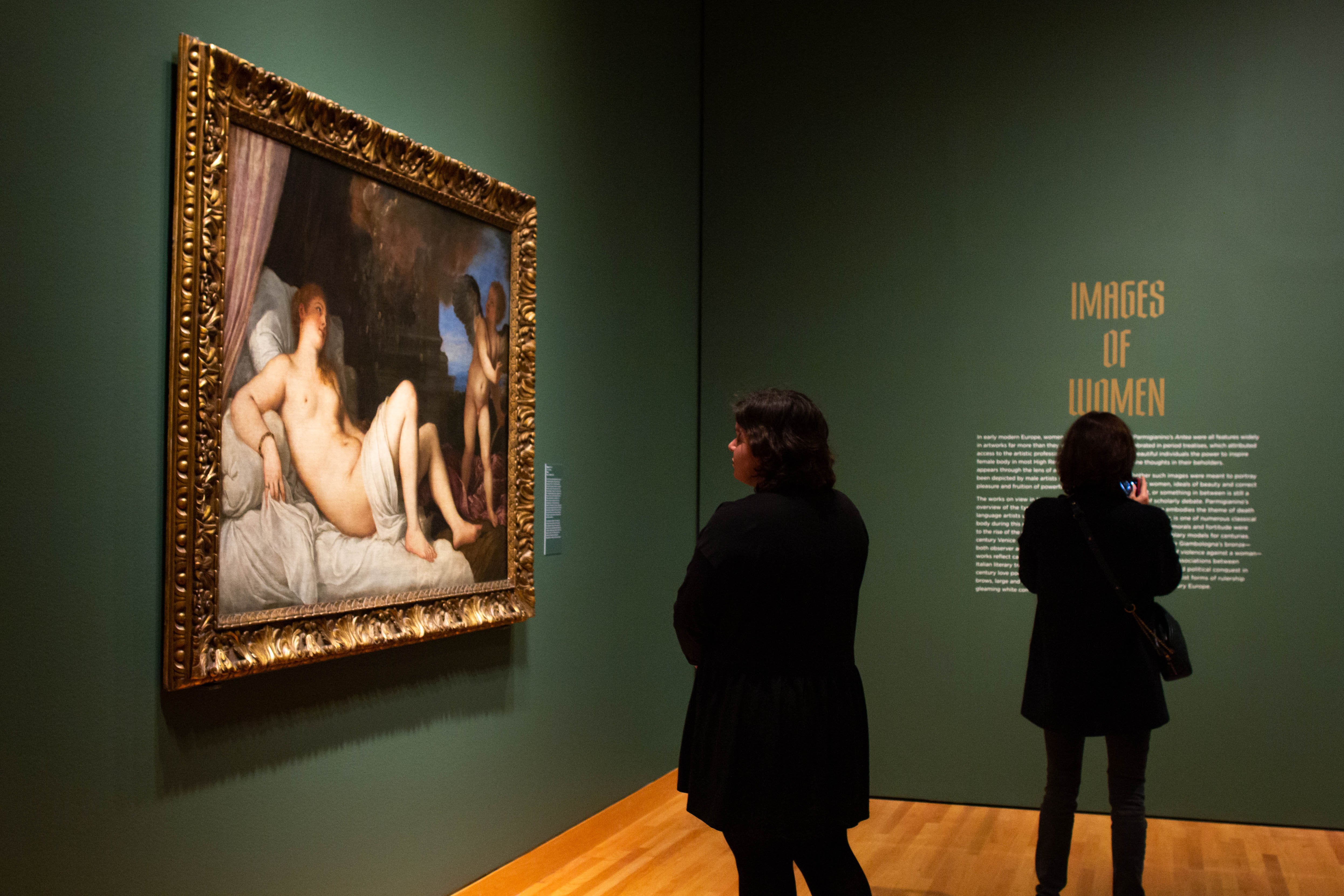 SAM News
"The show feels like it's tilted toward some uncanny vision of classical art. In doing so it serves as fine reminder of how much our memories and connotations of periods can get distilled down to a few images." –Stefan Milne, Seattle Met
"For all their intense realism, the works also show some seriously freaky scenes, both mythological and biblical." —Brangien Davis, Crosscut
". . . the unwieldy greens of El Greco, the soft, cloudlike skin of a Titian figure, and all around badassery of Artemisia Gentileschi." —Jasmyne Keimig, The Stranger
"A stroke of paint seems to connect the viewer across time to the artist, dead now for hundreds of years." —Sierra Stella, UW's The Daily
The Seattle press corps seems adequately disturbed/enchanted by SAM's major fall show, Flesh and Blood: Masterpieces from the Capodimonte Museum, which opened last week. Come see the "radiantly weird" show for yourself.
Local News
The Stranger's Jasmyne Keimig adds another beat to her watch: stickers. This time, she finds the Dalí-inspired, the public-transportation-celebrating, and more.
The 2019 Washington State Book Award winners were announced last Saturday, including Joy McCullough for "Blood Water Paint," her YA novel in verse about Artemisia Gentileschi.
Crosscut's Agueda Pacheco Flores visits Where Beauty Lies at the Wing Luke, which questions, explores, and celebrates ideas of Asian American beauty.
"Visitors are encouraged to be reflective, and not just by looking in mirrors. People can write down an insecurity on a triangular strip of paper and throw it into a faux fire pit that has a dim orange light at the center. The papers don't burn, but together resemble flames."
Inter/National News
The New York Times' Jillian Steinhauer reviews the modest Betye Saar show at the new MoMA—"dismayingly, the first show the institution has ever devoted to Ms. Saar."
Artnet's Javier Pes on Pre-Raphaelite Sisters, London's National Portrait Gallery's revisionist show that puts the sisterhood of the British art movement in the foreground.
Cultured Magazine talks with Teresita Fernández, whose mid-career survey—co-curated by SAM's own Amada Cruz!—opens at the Pérez Art Museum Miami today.
"Her idea of landscape is, in fact, 'not passive at all. It's very deliberate and strategized. Even our ideas about what places are—place names, borders and what's visible—they're such powerful tools to control how we think of ourselves in relation to land and to place.'"
And Finally
Remembering Elijah Cummings through his most powerful speeches.
– Rachel Eggers, SAM Associate Director of Public Relations
Installation view of Flesh and Blood: Italian Masterpieces from the Capodimonte Museum at the Seattle Art Museum, 2019, photo: Natali Wiseman.