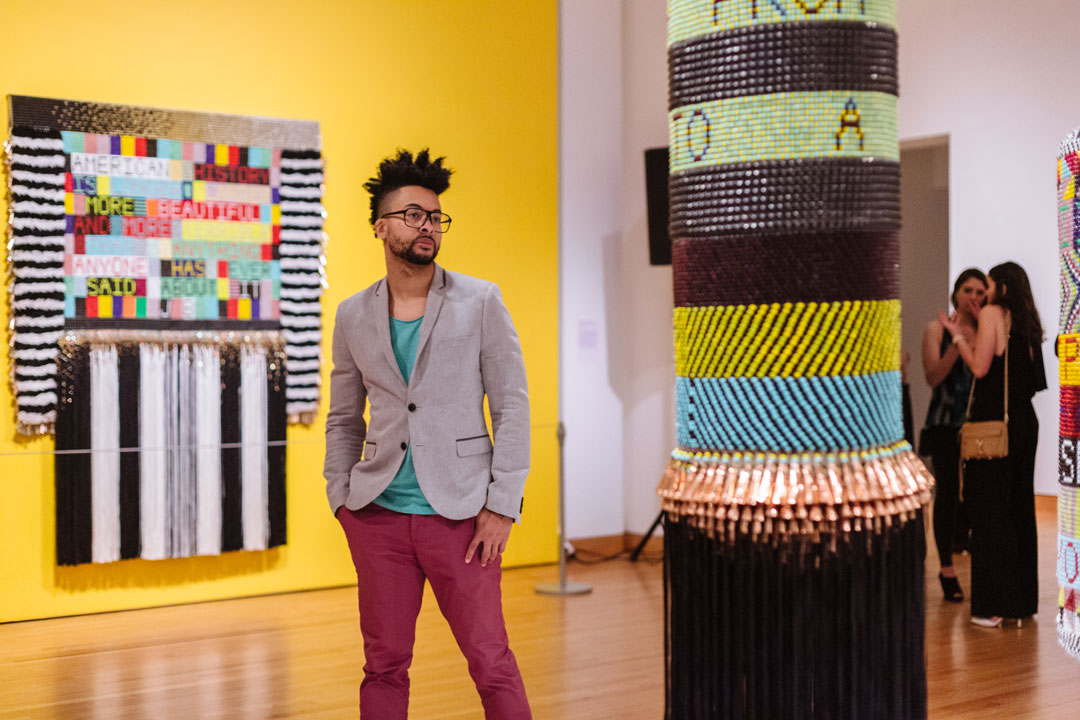 SAM News
The Seattle Times includes this week's First Thursday on their community calendar; it'll be the last one at which to see Jeffrey Gibson: Like a Hammer! Don't miss this exhibition.
SAM is included in this CNN Travel story on Pike Place Market and what to see and do nearby.
Local News
Fill up that calendar: The Seattle Times has collected all the best arts events launching in May.
Lisa Edge of Real Change reviews Soy yo at Vermillion, one of the many satellite shows of yəhaẃ̓; she notes "the works have an overarching theme of the care and nurture that femme and female folks provide."
The Stranger's Jasmyne Keimig on Bad Gateway at Bellevue Arts Museum, the first museum exhibition of graphic artist Simon Hanselmann; every single hand-painted page of his forthcoming book will be on view.
"It's impossible to read the whole story just standing there (though do try, if you wish). But stepping back, you get a sense of the artist's ambition and vision, his diligence in exploring the dark recesses of his visual imagination."
Inter/National News
Jets to Dakar! Artsy takes a look inside Kehinde Wiley's just-launched artist residency in Senegal; called Black Rock, he says it will offer artists "the opportunity to rub up against sameness and difference at once."
Cartoonist Sarah Glidden draws her obsession with the Guggenheim's recent Hilma af Klint exhibition, finding a kindred spirit and a dizzying array of insights and questions.
Famous for firsts, the late Shirley Chisholm marks another: the first female historical figure with a public monument in Brooklyn. The New York Times has the details on the design by Amanda Williams and Olalekan Jeyifous.
"It allows you to be enveloped in a conversation about interacting and bringing others along. This approach to a monument is that it's an invitation to participate."
And Finally
A journalistic project to tuck into (save room for spumoni!).
– Rachel Eggers, SAM Manager of Public Relations
Image: Installation view Jeffrey Gibson: Like a Hammer at Seattle Art Museum, 2019, photo: Jen Au