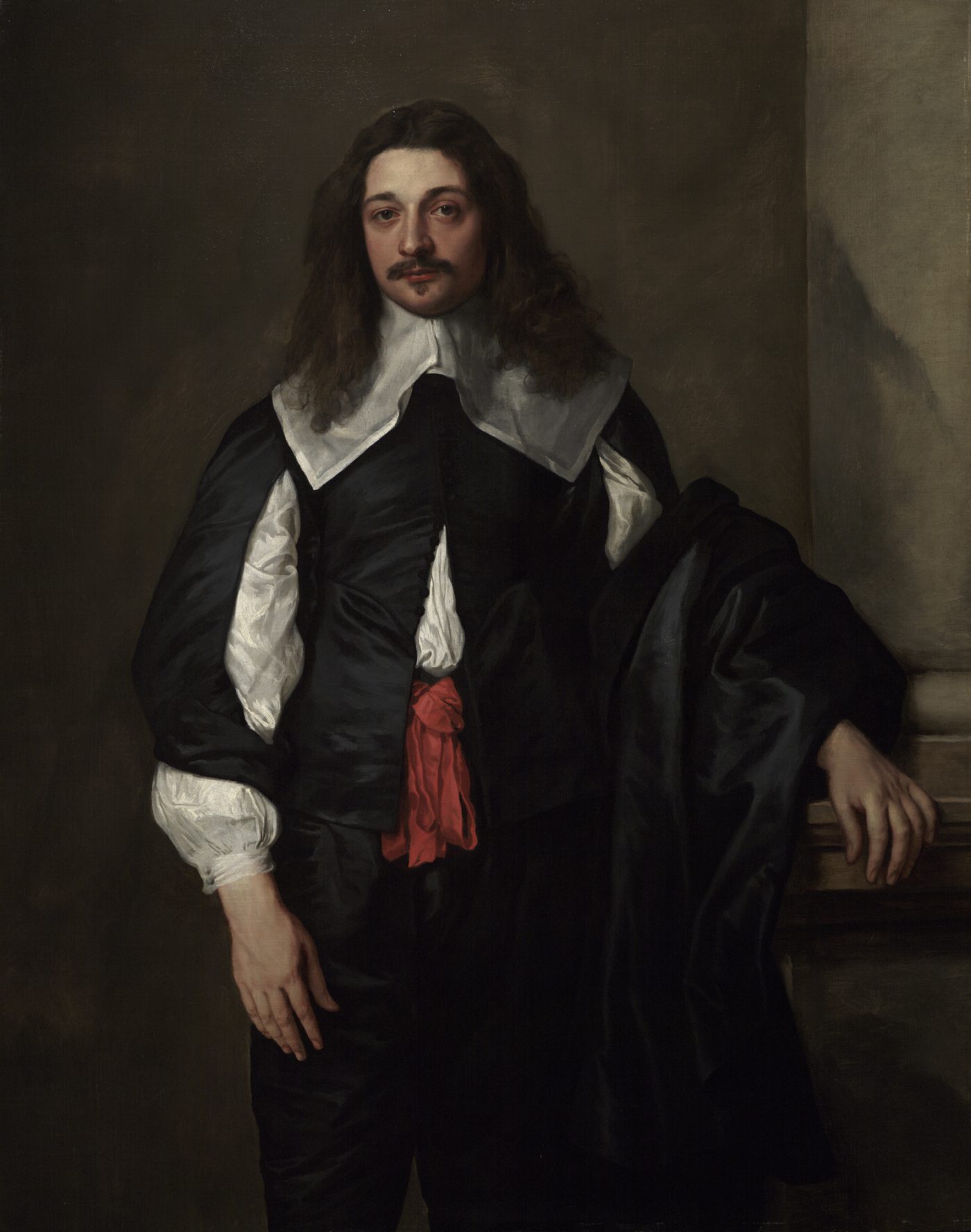 One international diplomat has left the museum, but another is waiting to be seen in the galleries.  Monday, August 3 was Chiyo Ishikawa's last day as the Susan Brotman Deputy Director for Art. This ended her 30-year career as a curator of European Painting and Sculpture whose diplomacy was legendary. With great language skills, knowledge of art history, and an exemplary way with people, she made projects flow. To learn of her accomplishments, this press release offers a summary.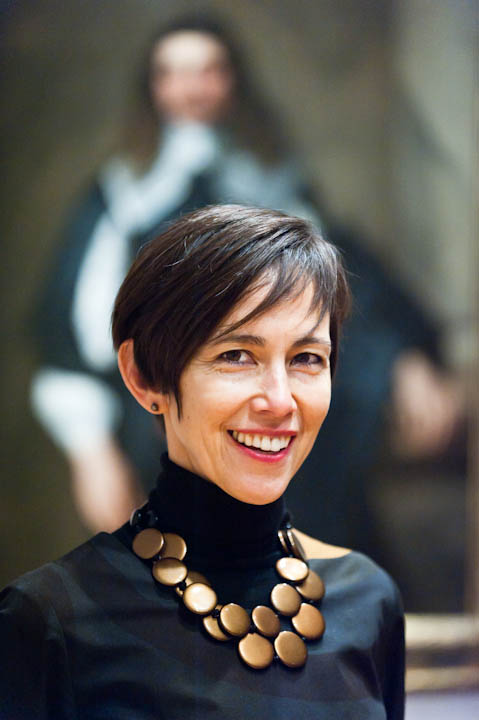 The label for this portrait offers evidence of her patience in collecting. Check out the extraordinarily long credit line under the detail below. Just imagine all the donors lining up next to this remarkable portrait. It took a crowd of supporters to acquire this diplomat from another time and place. Pomponne II de Bellièvre served as the French ambassador to the English Court of Charles I. When seen in person, his portrait has the allure of a meeting with an actual personality. This was the hallmark of the painter, Anthony van Dyck, who knew how to flatter royal and wealthy subjects, partly by creating portraits that appear so alive and real that they seem ready to speak. The studied elegance of this diplomat is seen in his dark silk suit with a tactile sheen, and his facial expression implying that he is about to introduce himself.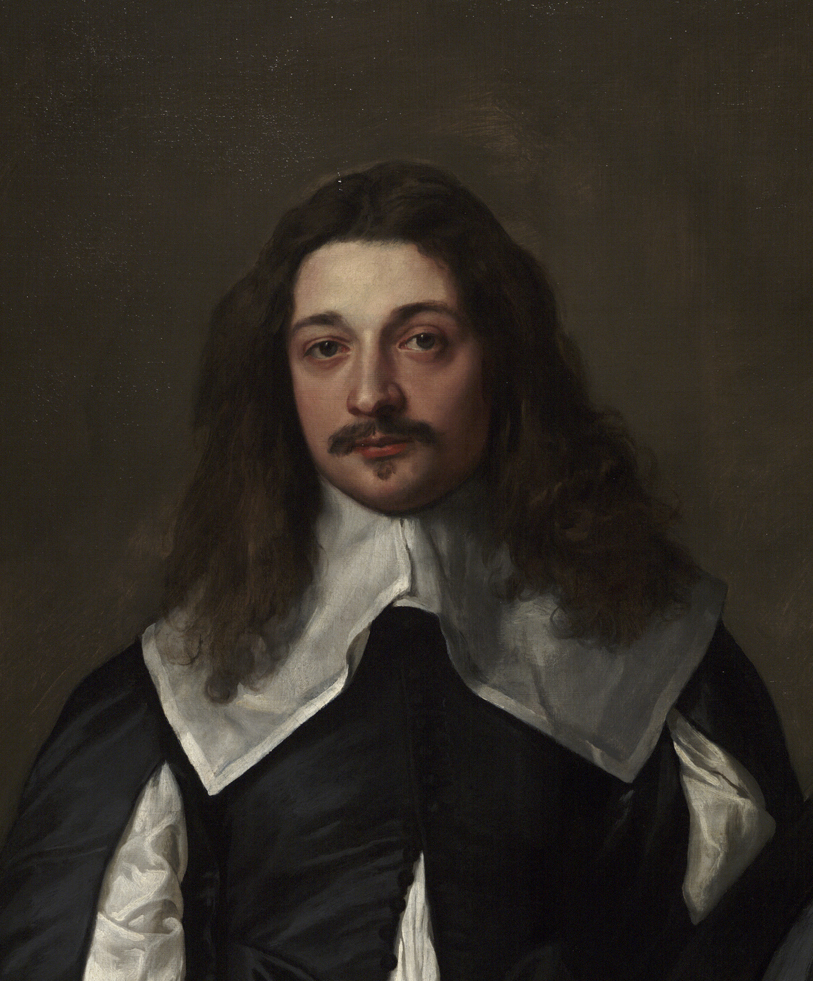 If De Bellièvre could talk, he'd have plenty of stories about court intrigues around Charles I. This English monarch married the sister of the French King Louis XIII and was an avid art collector who made ceremonies and dinners wait so he could show off his expensive holdings. He brought Van Dyck to the court in 1632, and nurtured his rise to success. However, not long after painting this ambassador's portrait, Van Dyck died at the age of 42, from a long illness that may connect his life to ours.
Van Dyck lived at a time when waves of the plague known as the Black Death overtook populations in Europe from 1347 to the late 17th century—throughout the Renaissance and Baroque periods. When Van Dyck arrived in Palermo, Sicily in 1624, one such wave took hold, and he was quarantined. While there, he painted numerous portraits of the city's patroness, Saint Rosalie, trying to intercede for those stricken by the plague. One of these paintings is now in the collection of the Metropolitan Museum of Art. It is suspected that Van Dyck's illness may have begun during this time.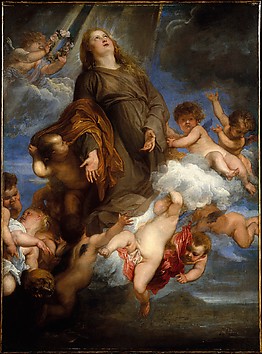 It has been hard for the staff to honor Chiyo Ishikawa remotely, but pandemics do require new forms of diplomacy. Luckily, she will open her final exhibition, Monet at Étretat in May 2021, yet another example of her leadership in international artistic persuasion. We certainly hope by then that we'll all be together in the galleries and can pay our respects to the French ambassador who waits there patiently for us to return. 
– Pam McClusky, SAM Curator of African and Oceanic Art
Images: Pomponne II de Bellièvre, 1638-39, Anthony van Dyck, oil on canvas
54 x 43 1/2 in., Purchased with a major grant from an anonymous donor; additional funds provided by Louise Raymond Owens; Norman and Amelia Davis; Oliver T. and Carol Erickson; Seattle Art Museum Guild; Pauline Ederer Bolster and Arthur F. Ederer in memory of their sister, Milli Ederer Kastner; Mr. and Mrs. James D. Burns; gift in memory of Andrew Price by Mrs. Mary Price and their family; bequest of Mr. and Mrs. Archibald Stewart Downey; bequest of Charles Moseley Clark; Max R. Schweitzer; gift of Mr. and Mrs. Douglas Stimson, Thomas D. Stimson Memorial Collection; Eugene Fuller Memorial Collection; Silver Anniversary Fund; Margaret E. Fuller Purchase Fund; Seattle Art Museum Purchase Fund, by exchange, 98.15. Saint Rosalie Interceding for the Plague-Stricken of Palermo, 1624, Anthony van Dyck, oil on canvas, Metropolitan Museum, 71.41. Chiyo Ishikawa, photo: Robert Wade.