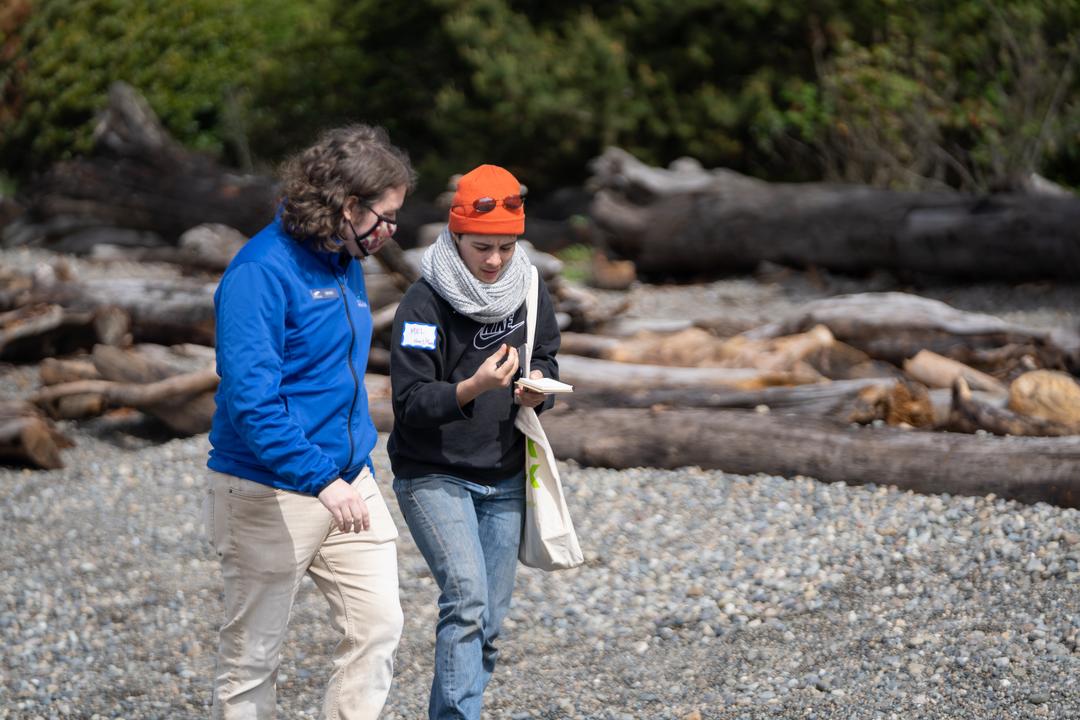 SAM News
Seattle Met's Allison Williams with a "Guide to Tide Pooling and Beach Combing around Seattle"; she includes the Olympic Sculpture Park's pocket beach among the best places to observe sea life. 
Curiocity points readers to "11 awesome free or cheap date ideas in Seattle this summer," including a visit to SAM using the Seattle Public Library's Museum Pass. Hint: Here's a long list of discounts or free days for visiting the Seattle Art Museum and the Seattle Asian Art Museum. (The Olympic Sculpture Park is free to all, every day!)
Make that date a deep dive into Our Blue Planet: Global Visions of Water, SAM's spring exhibition that closes May 30! Seattle Met includes it on their list of "things to do" this week.
Local News
royal alley-barnes, interim director for the City of Seattle's Office of Arts & Culture, talks with KUOW's Kim Malcolm about Hope Corps, a new program "to help put artists back to work."
Converge Media shares the news that ARTE NOIR has named Jazmyn Scott its new executive director; the Black arts & culture space opens this summer in the Central District's Midtown Square.
"Seattle was once a hub for contemporary dance. What happened?" Local journalist Marcie Sillman for Crosscut on the city's long history of nurturing dance artists—and the challenges they're facing right now.
"Even as pandemic restrictions ease and theaters and clubs start to re-open, choreographers like Graney, Gosti and many others are struggling to stay in Seattle. Graney charges that nobody at City Hall, or anywhere outside the dance community itself, seems concerned that artists are being priced out of the city. 'There's no one at the helm who has an interest in dance,' Graney maintains. 'People don't care, they just don't care.'"
Inter/National News
Emmanuel Balogun for Artnet: "6 Artists at the 2022 Venice Biennale Who Are Shifting the Way We Visualize the African Diaspora."
ARTnews' Angelica Villa on the record-setting sale of an Ernie Barnes painting, which sold at 80 times more than its estimate.
The New York Times' Robin Pogrebin on Lauren Halsey's new work now on view at David Kordansky Gallery. You can see her work at SAM through July 17!
"At a time when many Black artists are being recognized for figurative art, Halsey has been making large-scale sculptures and reliefs. And while her installations may allude to economic hardship, gentrification, or gang violence, they convey an explosive sense of joy."
And Finally
Via the Seattle Times: "9 great hikes in WA for people with wheelchairs, canes, crutches or strollers."
– Rachel Eggers, SAM Associate Director of Public Relations
Image: Chloe Collyer.