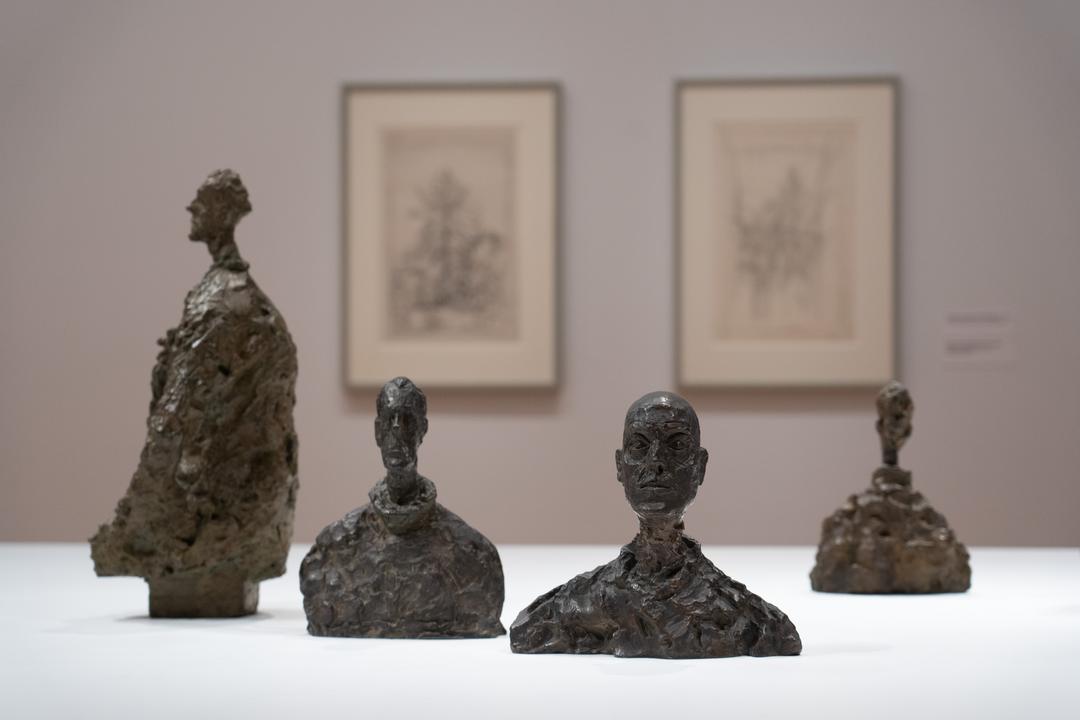 SAM News
"Why you should see Seattle Art Museum's new Giacometti show": Gayle Clemans for the Seattle Times on the "captivating" Alberto Giacometti: Toward the Ultimate Figure, now on view at SAM.
"…Giacometti's subject matter was actually the matter of subjectivity: How each one of us, as an individual, relates to the world around us and acts within it. For decades, Giacometti focused on rendering the human body in order to reveal—or discover—something about the human condition, very often his own."
Robert Rutherford, Manager of Public Engagement, was interviewed on KING5 morning TV about Summer at SAM at the Olympic Sculpture Park. And our neighbors at South Sound Magazine also recommend the free, family-friendly series.
Hey, have you explored Visit Seattle's most recent Official Visitors Guide? You can "flip" through (or request an actual physical copy) of this fantastic resource for both visitors and locals. SAM happenings across our three locations are well represented.
Local News
That's a wrap! This past weekend saw the return of the Seattle Art Fair. SAM director Amada Cruz is quoted in this Cultured preview and Crosscut's Brangien Davis and Margo Vansynghel reported on the "sights and sounds" of the first day. Jas Keimig of The Stranger and Gayle Clemans for the Seattle Times both reported on the fair's satellite event, Forest for the Trees.
The Seattle Times' Erik Lacitis on "the turbulent, poignant legacy of Peter Bevis"; the sculptor most associated with his doomed quest to save the Kalakala ferry has died at the age of 69.
In addition to the whirlwind tour of the Seattle Art Fair and winning a Rabkin Foundation Award, Crosscut's Margo Vansynghel also reported on the controversy surrounding a curatorial proposal put forward—and later taken back—by the Museum of Museums for a show featuring art solely by employees of Amazon or Microsoft.
"The call for art and its cancellation have spawned so many responses and comments elsewhere on the social media app—both in support of and against—that it can be dizzying to track. The comments reveal the pain of a struggling art community, as well as deep fissures in how artists and art advocates think the sector should engage with criticism, tech and philanthropy."
Inter/National News
"Turned the mundane into the monumental": Pop artist Claes Oldenburg has died at the age of 93. SAM is proud to have many of his works in the collection.
Tiffany Midge for the New Yorker on the "Indigenous gaze" of Apsáalooke artist Wendy Red Star. SAM will soon debut a new work by the artist in October as part of its reinstalled American art galleries, American Art: The Stories We Carry.
Tlingit and Unangax̂ artist Nicholas Galanin is also creating a new work for American Art: The Stories We Carry that will debut in 2023 at SAM; here's his recent New York gallery show reviewed by the New York Times. 
"'I would stand up for that flag,' an artist commented on a social media post featuring a photo of Nicholas Galanin's 'White Flag' (2022), a sculpture with a polar bear rug mounted on a rough wooden staff. At a time when flags representing nations and political causes feel particularly fraught, 'White Flag,' in Galanin's exhibition 'It Flows Through' at Peter Blum, feels poignant."
And Finally
From the farm to the Tonight Show.
– Rachel Eggers, SAM Associate Director of Public Relations
Image: Chloe Collyer.