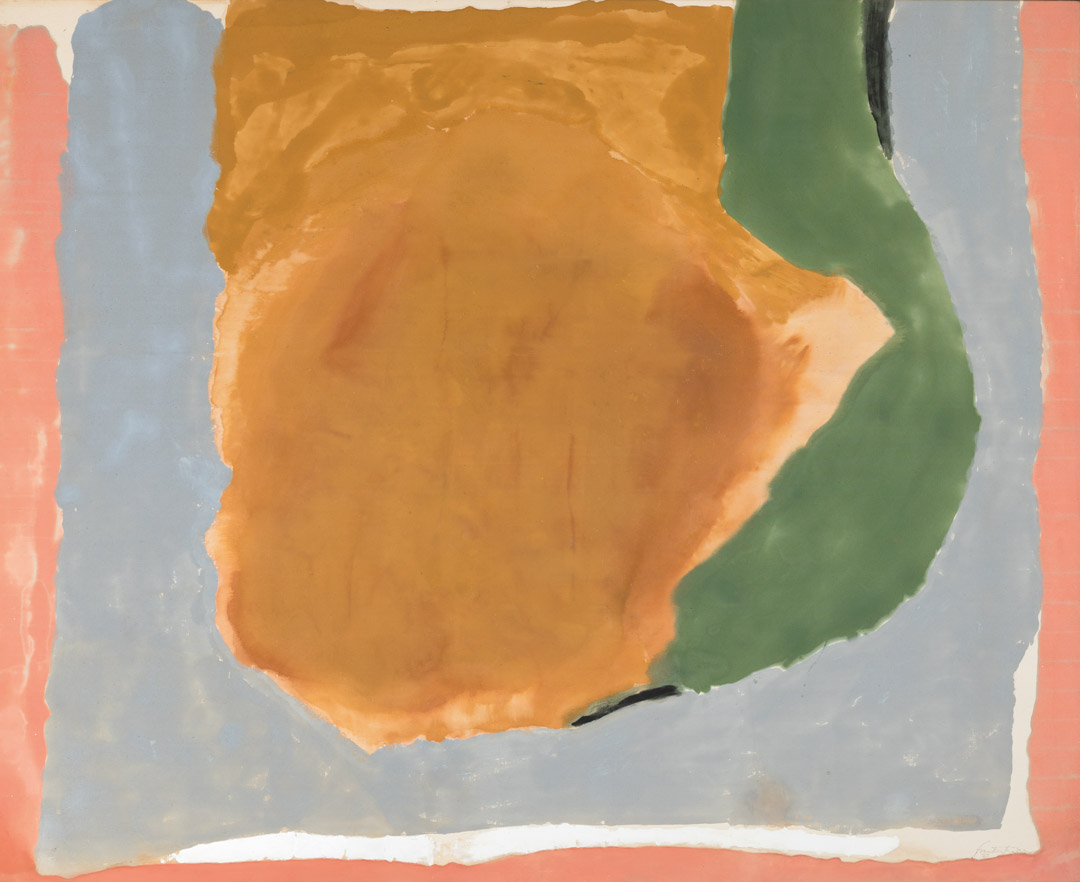 SAM News
Frisson: The Richard E. Lang and Jane Lang Davis Collection is now on view at SAM! With 19 examples of dramatic, large-scale Abstract Expressionist and post-war works of art, the show has Brendan Kiley of the Seattle Times saying, "…choose your own adventure. There are no wrong answers here."
"It's a chance to peek at the midcentury art movement not through the eyes of scholars, but the eyes of people who looked carefully and only bought what they loved."
The Stranger's Jas Keimig recommends Frisson, joining KUOW to talk about this "beautiful, and historic for this region, presentation of modern art." Graydon Carter's digital weekly Air Mail included a mention of the show.
And Puget Sound Business Journal's Patti Payne interviewed Lyn Grinstein, the daughter of the late Jane Lang Davis, about what their collection means to SAM and Seattle, and the power of art.
"It has a universal nonspecific vocabulary, and if you give it the time and sit with it quietly, it is as nourishing to heart and soul as any meditation, because it speaks this universal language of emotion. This is what art is supposed to do and this is what cultural collections do for us."
Local News
After three years of inclusive leadership, Vivian Hua plans to step down as the executive director of Northwest Film Forum in 2022, reports the Stranger's Jas Keimig.
Vonnai Phair of the Seattle Times on the 50th anniversary of saving the Pike Place Market from possible demolition.
"New works by local Native artists let everyone know: You are on Indigenous land," reports Crosscut's Margo Vansynghel.
"'In a cultural and spiritual sense, having the Indigenous histories of the land — and the current Indigenous presence on the land — recognized in physical formats is hugely meaningful,' says local artist and curator Asia Tail."
Inter/National News
Artnet's Katie White on "three things you may not know" about Vincent Van Gogh's Starry Night (is that possible? We're intrigued!).
"What Quilts Mean Now." Kayleigh Perkov for Art in America on Fabric of a Nation: American Quilt Stories at the Museum of Fine Arts, Boston.
The New York Times' Roberta Smith on Be Your Wonderful Self: The Portraits of Beauford Delaney at Michael Rosenfeld Gallery.
"Delaney's multiphased achievement fits in all over the map of 20th-century American art: the Harlem Renaissance, the Stieglitz circle, American Scene painting and Abstract Expressionism, but it is still waiting to be written into these histories."
And Finally
"Laurie Anderson Has a Message for Us Humans."
– Rachel Eggers, SAM's Associate Director of Public Relations
Image: Dawn Shapes, 1967, Helen Frankenthaler, American, 1928–2011, acrylic on canvas, 77 x 933/4 in.Seattle Art Museum, Gift of the Friday Foundation in honor of Richard E. Lang and Jane Lang Davis, 2020.14.5 © Helen Frankenthaler Foundation, Inc. Photo: Spike Mafford /Zocalo Studios. Courtesy of the Friday Foundation.