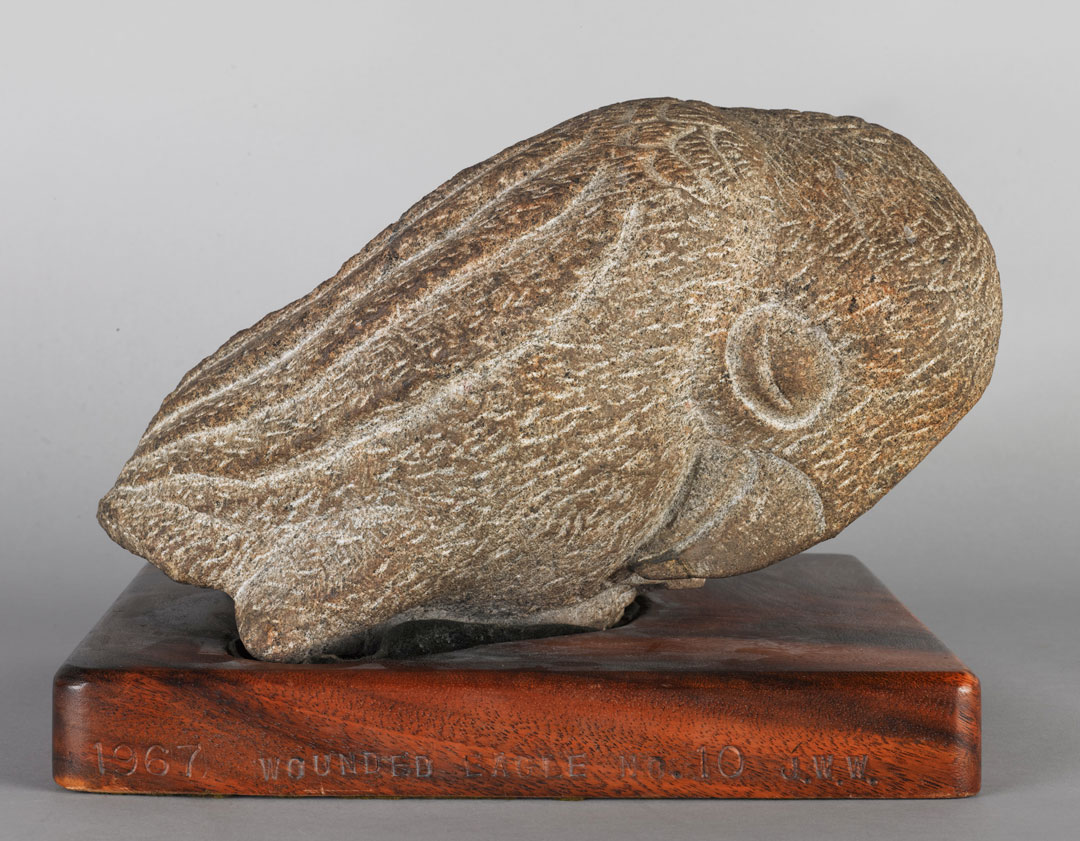 In honor of Black History Month, Object of the Week will highlight works by celebrated Black artists in SAM's permanent collection throughout the month of February.
"I wait until intuition moves me, and then I begin."

– James Washington, Jr.
Though born and raised in Mississippi, James Washington, Jr. is proudly remembered as a seminal Northwest artist and member of the Northwest School. Close to other notable artists from the region, like George Tsutakawa, Mark Tobey, and Morris Graves, Washington shared an affinity for the natural world. Surely informed by his upbringing—his father was a Baptist minister—Washington's work also possessed spiritual elements, further connecting him to his cohort of Northwest artists. In Washington's words, "art is a holy land where initiates seek to reveal the spirituality of matter."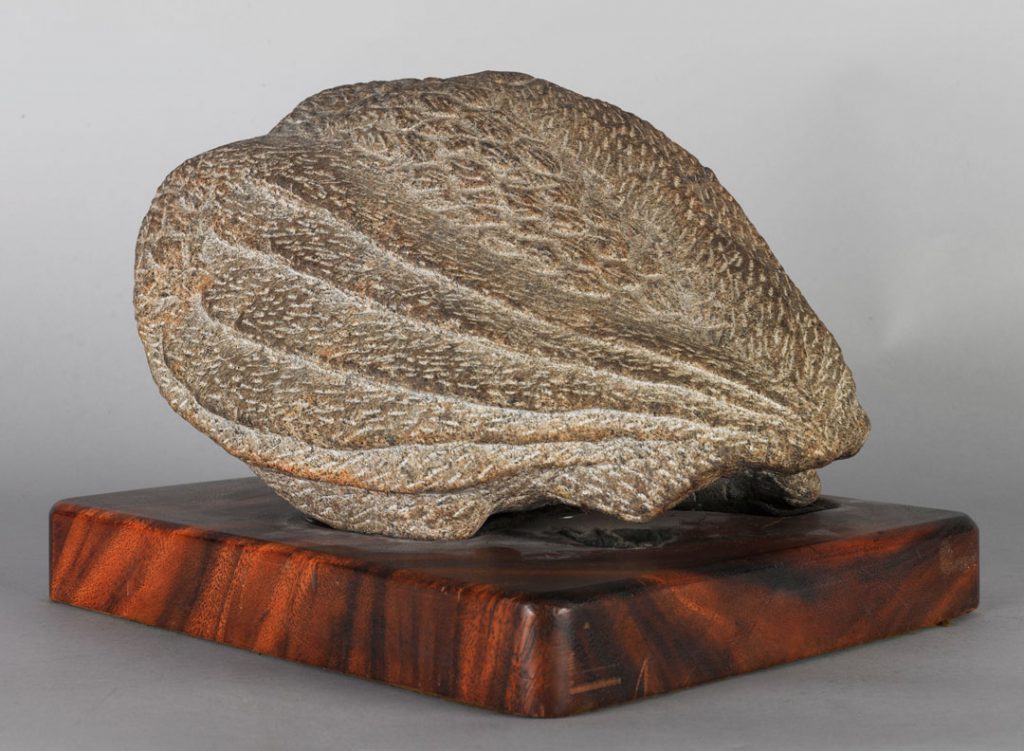 Before moving to Seattle in 1944, Washington taught as a WPA artist in Mississippi. Upon his arrival in the Pacific Northwest, he worked in the Bremerton Naval Yard as an electrician. Then a painter, he was soon introduced to Mark Tobey, who would become a lifelong friend and mentor. As Washington continued to navigate Seattle's arts community, he also traveled and, in 1951, visited the famed social realist painters Diego Rivera and David Siqueiros in Mexico. Although this meeting was the impetus for the trip, it was another experience altogether that altered Washington's artistic trajectory: when visiting the ancient pyramids of Teotihuacán, he was drawn to a piece of volcanic rock which he couldn't leave behind—this stone would be the first of many sculptures Washington would carve, and the reason for his move away from painting.
Wounded Eagle No. 10 (1963) is just one of seven stone sculptures by Washington in SAM's collection. It is a tender and sorrowful image, rendered delicately by the artist despite its granite medium. And while Washington would carve a variety of animals and humans, birds were a recurring subject—the eagle, in particular, for its symbolism of salvation and ascension. Guided by a self-described 'spiritual force' intrinsic to his geologic materials, Washington would alter his stones only slightly, preferring instead to let their natural form, shape, and coloration determine the subject matter. Moved by intuition, he considered himself a conduit through which art would reveal itself.
– Elisabeth Smith, SAM Collection and Provenance Associate
Wounded Eagle No. 10, 1963, James Washington, Jr., granite, 8 x 10 5/8 x 13 1/4 in., Eugene Fuller Memorial Collection, 68.159 © James W. Washington