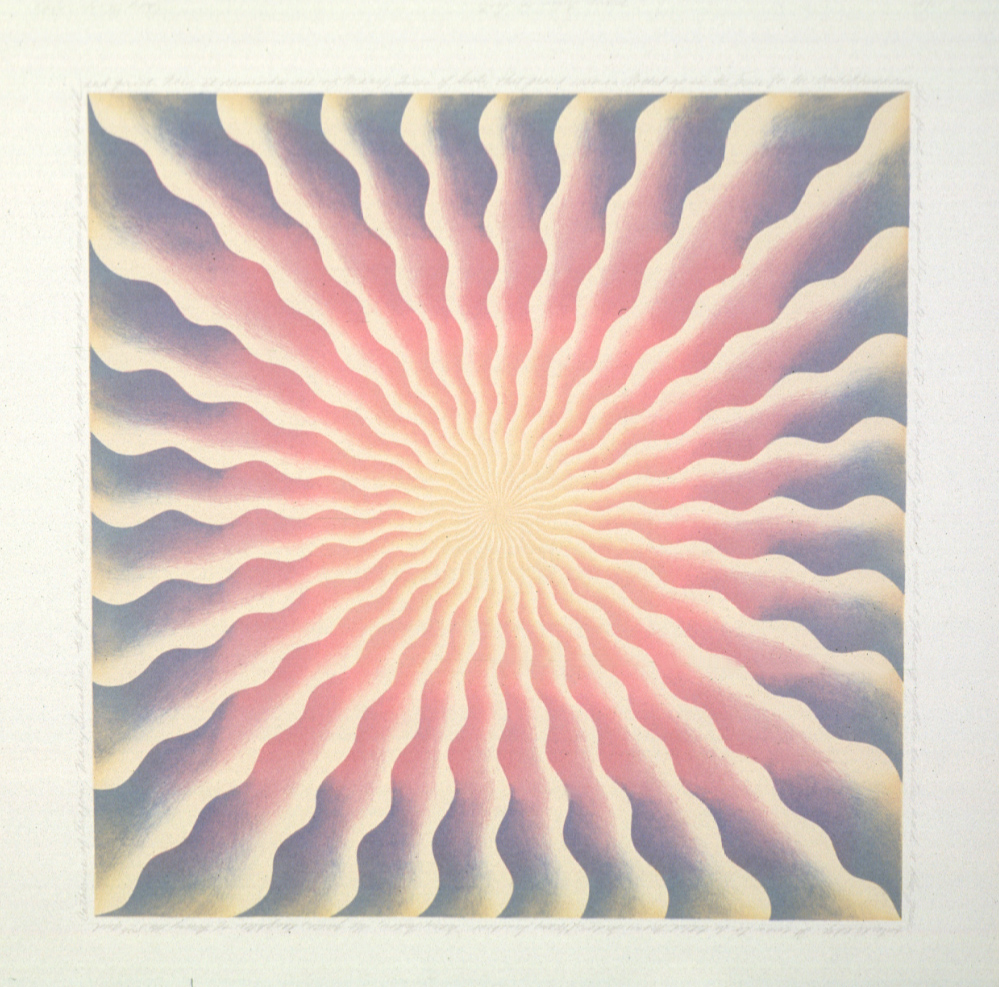 "…I could not believe that all these seemingly important contributions of women had been omitted from the mainstream of culture, be it in art, literature, history, or philosophy. My discoveries intersected with the values of my upbringing—which had emphasized the possibility of radical transformation—and led me to conclude that the only real solution to the problems I was facing lay in the creation of an entirely new framework for art: one that included, rather than excluded, women, along with women's ways of being and doing, which, I was convinced, could be quite different from men's."

– Judy Chicago, Beyond the Flower: The Autobiography of a Feminist Artist, 1996
It would be an understatement to summarize Judy Chicago as simply "a pioneering feminist artist," for her impact is far greater than those four words can suggest. Perhaps best known for her 1979 work The Dinner Party, which celebrates the achievements of women in Western culture, Chicago has throughout her decades-long career dedicated herself to the research and representation of women artists, writers, thinkers, and historical figures. Deploying a wide range of female symbols and domestic craft traditions typically considered "women's work," Chicago has redefined the art historical canon and inserted herself—and other women—within it.
In the years prior to The Dinner Party, from 1972 to 1973, Chicago created a series of paintings entitled Great Ladies, dedicated to historical queens such as Marie Antoinette, Catherine the Great, and Queen Victoria. Considered "abstract portraits," these paintings served to represent the lives of important women in history and "challenge the overriding presumption that women had no history to speak of."[1] The pictured lithograph, Mary, Queen of Scots (1973), is based on paintings from the series and bears Chicago's signature visual style: radiating spiral lines that resemble that of flower petals or sunrays, rendered in soft, muted pastels. Chicago once described her formal approach to the series as an attempt "to make my form-language and color reveal something really specific about a particular woman in history, like the quality of opening and blockage and stopping, the whole quality of a personality."[2]
In fact, bordering the image is text, written by Chicago in Palmer Method cursive: "This print was originally intended to be brightly colored with a glowing yellow center and a blue-green outside edge. It was to be titled Mary Tudor/Mary Sunshine—Mary Tudor, the Queen, daughter of Henry the 8th and Catherine of Aragon; Mary Sunshine, the printer. As I've worked, the image changed, becoming more subdued and quiet. Now it reminds me of Mary, Queen of Scots, the proud woman locked up in the tower for her ambitiousness." This first-person description sheds light on Chicago's process, as well as the specificity and closeness she feels to the women she portrays.
Despite the historical debates that still center on Mary, Queen of Scots, Chicago celebrates her accomplishments as an ambitious woman and role as a major political figure in 16th-century Europe. In the words of the artist, "One reason for my staunch and abiding commitment to feminism is that I believe its principles provide valuable tools for empowerment—and not only for women. In my view, feminist values are rooted in an alternative to the prevailing paradigm of power, which is power over others. By contrast, feminism promotes personal empowerment, something that, when connected to education, becomes a potent tool for change."[3]
– Elisabeth Smith, Collections Coordinator
[1] Judy Chicago, Beyond the Flower: The Autobiography of a Feminist Artist (New York: Penguin Books, 1996), 36.
[2] https://www.nytimes.com/2018/02/07/t-magazine/judy-chicago-dinner-party.html
[3] Chicago, 27.
Image: Mary, Queen of Scots, 1973, Judy Chicago, lithograph, 20 x 20 in., Gift of Bruce Guenther, 82.189.