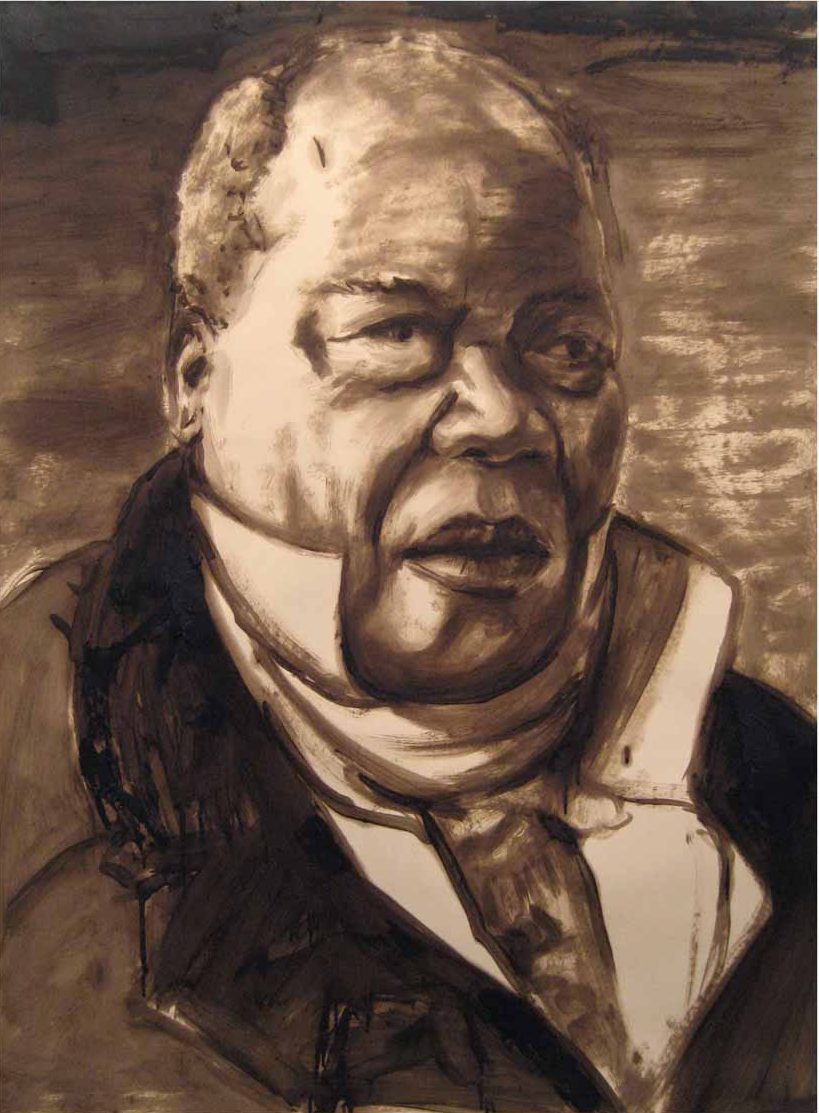 Despite becoming interested in art relatively late in life, Titus Kaphar quickly built an impressive career by blurring the line between art and activism. Through his use of paint, tar, sculpting, and a wide range of other techniques, Kaphar uses his work to recontextualize and reimagine the way we look at history. This includes literal instances of altering history by crumpling, shredding, and reforming well-known images.
With his 2008 painting Uncle Thomas, Kaphar uses his gift for portraiture to shift an age-old archetype. The term "Uncle Tom," named after the lead character in Harriet Beecher Stowe's 1852 novel Uncle Tom's Cabin, has long been used to promote a picture of blackness that centers on obedience and servitude. In this work from SAM's collection, Kaphar takes inspiration from his real-life uncle Thomas to display his updated perception of the name. By placing his uncle—a well-respected, land-owning black man—at the center of Uncle Thomas, Kaphar exchanges an image of servitude and oppression for one of strength, dignity, and authority. During Black History Month especially, Kaphar's art represents an important example of empowerment and support within one's own community.
This work is less experimental than other pieces Kaphar has created in more recent years, but its bold confrontation of history is representative of the artist's larger body of work. Kaphar's willingness to challenge complicated historical narratives directly through images has driven him to work with Time magazine and receive several accolades, including a MacArthur Fellowship in 2018. Through his unique approach, Kaphar is altering the way many view our nation's past while shining a light on the unheard voices and forgotten faces of history.
– Michael Miller, SAM Communications Intern
Image: Uncle Thomas, 2008, Titus Kaphar, tar on paper, 48 x 36 in., Contemporary Art Support Fund, 2009.31 © Titus Kaphar