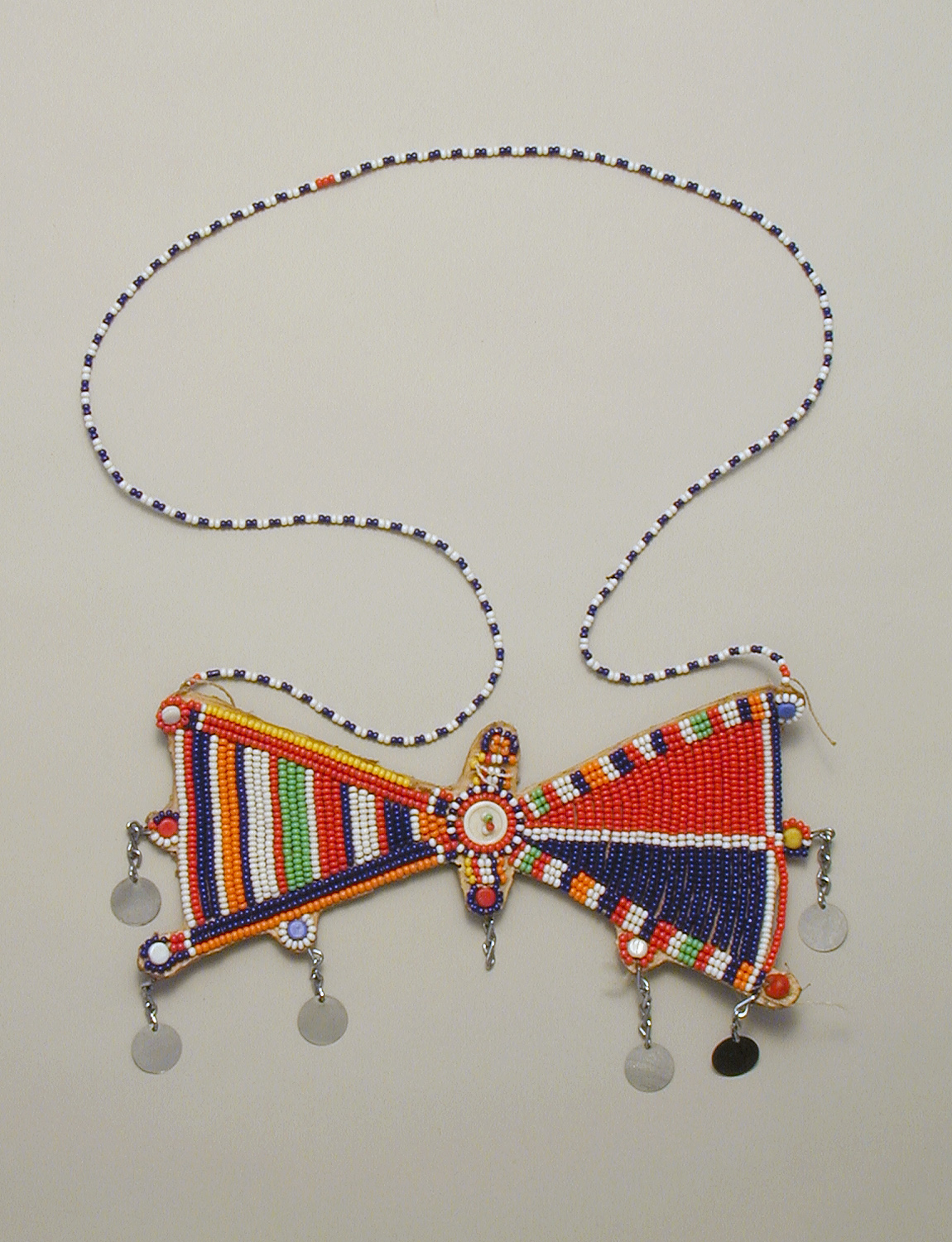 A wedding is the moment for defining feminine beauty in many cultures. Among Maasai women, a bride is given all the ornaments she needs to begin her new life. The art in this case was created by Maasai women from the Merrueshi community of the Kaputiei section of Kenya. Their intent was to demonstrate how a bride's costume is a personalized collection of beadwork, stories and wishes for the future. Each is composed of cowhide, glass beads, wire and plastic dividers.
One aspect of Maasai aesthetics is immediately evident. Colors-and their order of placement-are carefully controlled, both due to their meaning and to the need for balance in the interaction of opposites. Certain colors are designated as strong or weak and must not be placed side by side. Nothing is meant to be continuous or unbroken, because mixture is a fact of life and needs to be recognized in the patterns.
Over necklace (Ololuaa), Naramat ene Mure (Maasai, Merrueshi community, Kaputiei section, Kenya), leather, glass beads, aluminum dangles, 16 x 6 3/4 x 1/8 in., General Acquisition Fund, 2000.12.11. Currently on view in the African Art galleries, fourth floor, SAM downtown.