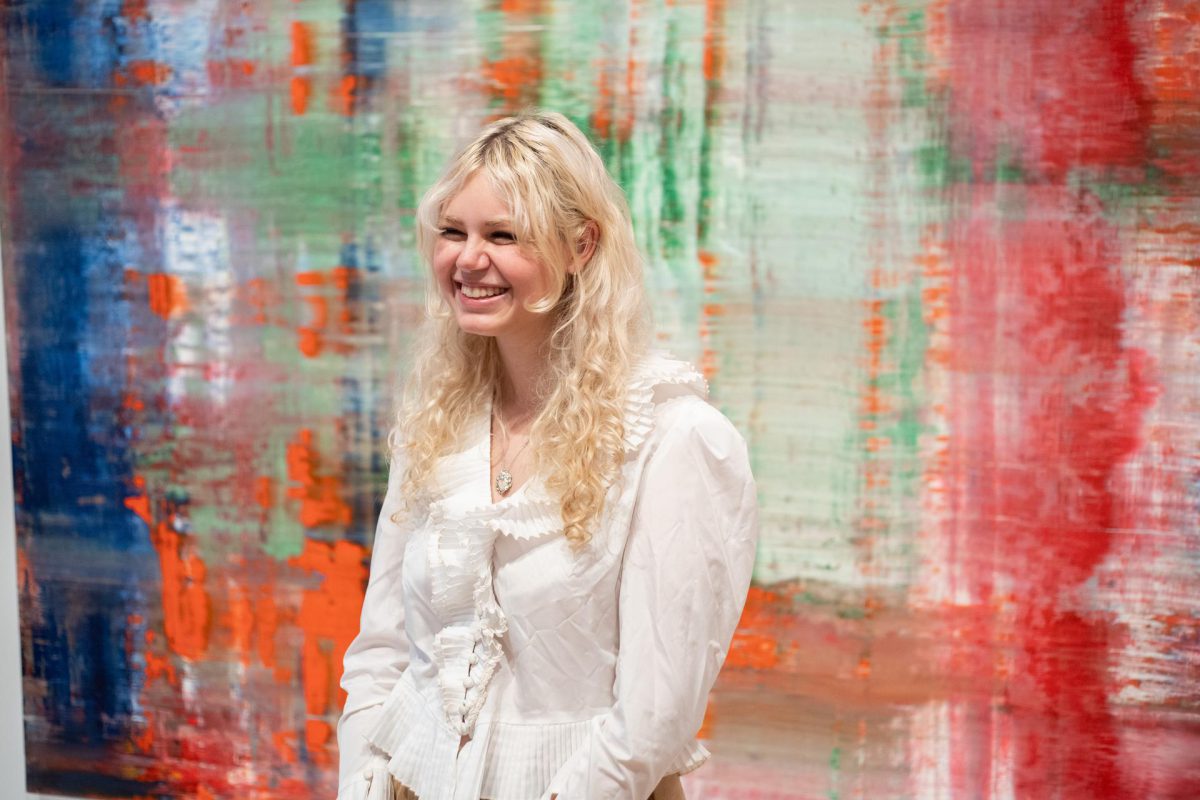 Growing up in Seattle, I spent many years skipping school on the first Thursday of every month to wander the ever-changing exhibitions at SAM, picking out my favorite paintings and developing a personal relationship with them. I always knew that I wanted to be a part of creating the magic that happens when you enter a museum and experience the way one artwork can transform your perspective on the world and yourself. Through my internship at the museum, I was able to get closer to recognizable and historic artworks—many of which I have been enamored with for years—than I had ever imagined I would, as well as getting to intimately investigate, work with, and develop new relationships to new pieces in SAM's collection.
Like a child being pulled away from a candy shop, as my Emerging Arts Leader Internship at SAM concludes, I want to look back on how transformative and fascinating working with the conservation team has been as I focused on conservation projects at the Olympic Sculpture Park and on objects in the museum's reinstallation of its American art galleries, which debuted this October.
In the ever-increasing heat of Seattle's newfound summer, I spent days running around the Olympic Sculpture Park with Senior Objects Conservator Elizabeth Brown as we treated the various sculptures that inhabit SAM's outdoor location. This work ranged from re-waxing Louise Bourgeois' Father and Son, to painting Alexander Calder's The Eagle, to treating George Rickey's kinetic sculpture Two Plane Vertical Horizontal Variation III. I was struck by the public's fascination with our process, stopping on their strolls with their Australian Shepherds to inquire about what we were doing. I would stop—blow torch and wax in hand—and explain these routine art treatments. These interactions made clear to me that the public is invested in the art around them, and that this work contributes to dialogues on accessible art.
The conversation around what it means to work in conservation tends to be slim outside of the museum sphere, and I believe it's a majorly overlooked aspect of the processes artworks go through before they are sent across the world to various museums, acquired from collectors, or have been sitting on display for months. How do we interact with artworks in a way that will allow them to be experienced in the future? Conservation is a field that combines investigation in so many different directions: the hand-skills needed to replicate the movements of practicing artists, the chemistry knowledge that informs how to interact with various materials, and the knowledge of art history that is needed to investigate the unique mechanisms of every artwork. My understanding of how multifaceted conservation is has grown immensely during my time here at SAM.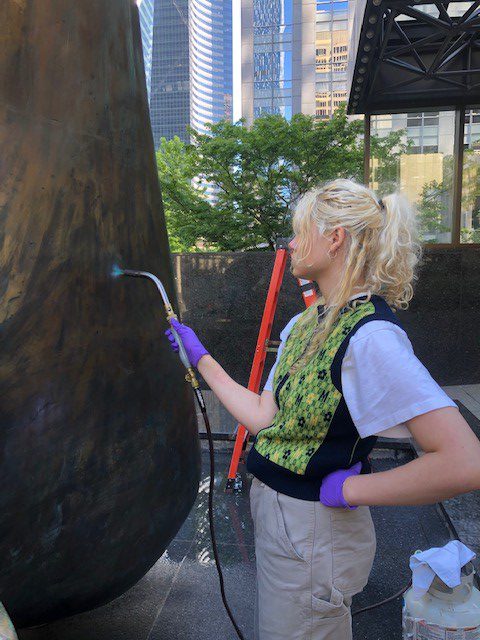 Working at SAM has also revealed to me how museums and other art institutions can work toward greater equity. As part of my internship, I attended a few sessions of the American art project's advisory circle, a group of 11 members of the community who advised on the reinstallation. These sessions were eye-opening. I was able to see and be a part of how SAM is working to eliminate an echo chamber of only museum staff in reflecting how communities would like to be represented themselves in the galleries.
I will look back longingly on my experience, wishing I could use the XRF machine (essentially a handheld X-ray) one more time or attempt to clean a 19th-century elevator screen using a CO2 gun with Objects Conservator Geneva Griswold and fellow conservation intern Caitlyn Fong again. I will forever cherish being able to work so closely with objects from around the world. Becoming so personal with the art that I grew up visiting in the museum and investigating it on a whole new, and sometimes molecular level, has been one of the greatest learning experiences I could have imagined.
In concluding my internship, I look forward to seeking out more opportunities in the conservation field and to make sure that the art that touches us can be seen for years to come.
– Rosa Sittig-Bell, SAM Emerging Arts Leader Intern in Conservation
Photo: Chloe Collyer.