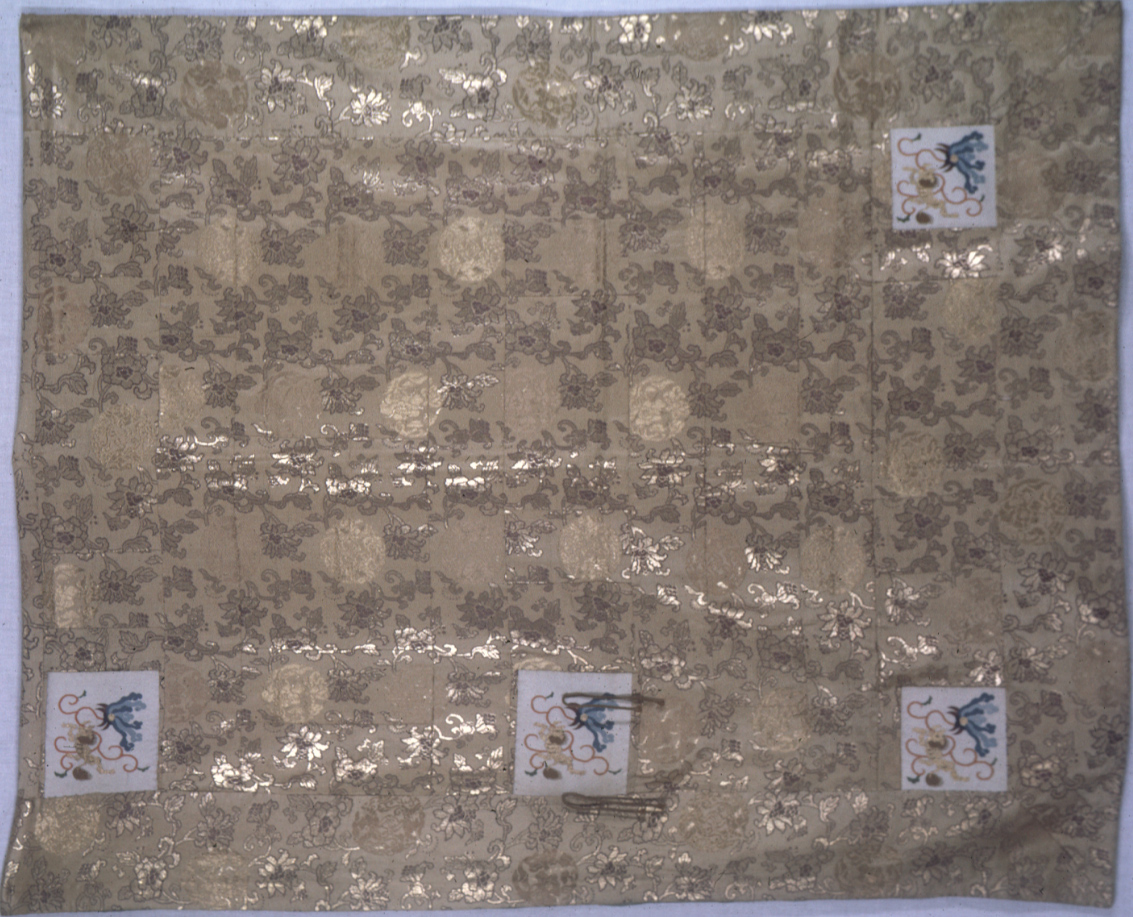 Worn by a Buddhist holy person, the kesa is a one-piece Japanese garment said to be modeled on the robe of the historical Buddha. Early kesa were composed of brown or saffron colored scraps of fabric cut from discarded rags and sewn together in a patchwork fashion, though luxurious robes were later used within the pieced designs . This construction method resonates with the contemporary techniques used by the designers celebrated in Future Beauty: 30 Years of Japanese Fashion.
While the avant-garde couture in Future Beauty leaves Seattle next week (this Sunday, 8 September, is the last day to see the show), the more traditional Japanese garments highlighted in Going for Gold will remain on view until December.
Kesa, 18th-19th century, Japanese, silk with metallic threads, 46 x 81 in., Eugene Fuller Memorial Collection, 33.667. Currently on view in Going for Gold, third floor, SAM downtown.