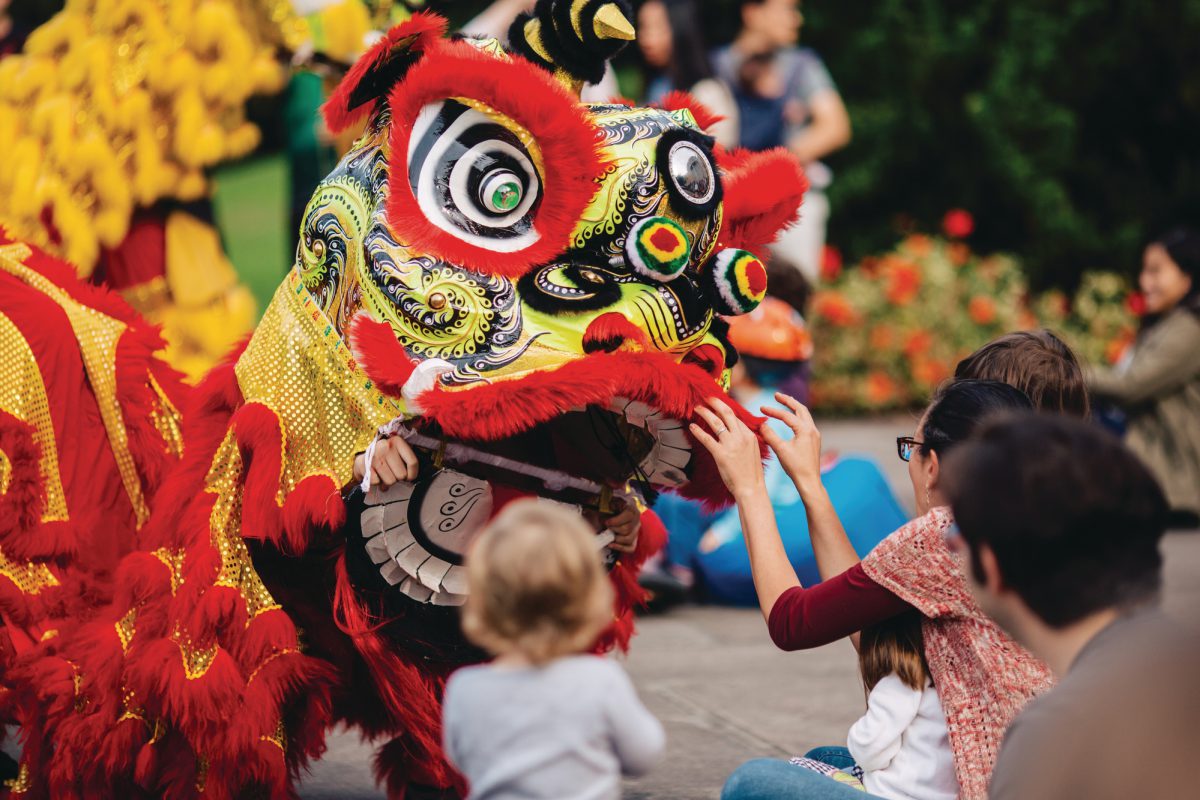 SAM News
Happy Lunar New Year! The Seattle Times, EverOut, and ParentMap all have round-ups of all the ways to celebrate the Year of the Rabbit and all of them include the Lunar New Year Family Celebration at the Seattle Asian Art Museum on February 4! Join us for a live Lion Dance, drop-in art activities, and a storytime inspired by the holiday.
In other holiday news: Forbes finds the "most romantic museum shop gifts" for Valentine's Day shoppers, including the SAM Shop-exclusive "Love" sweatshirt designed by Jeffrey Gibson.
Local News
Jerald Pierce of the Seattle Times interviews Jamilee Lacy, the Frye Art Museum's just-announced new director and CEO. 
Travel writer and novelist Jonathan Raban has died at the age of 80. The Stranger's Megan Seling offered this remembrance with many links to his writing in their pages.
Rachel Gallaher for Seattle Magazine on actor-playwright Reginald André Jackson's play, History of Theatre: About, By, For and Near, which will play at ACT January 28 through February 12.
"When [Jackson] started doing workshops for his upcoming play, History of Theatre: About, By, For and Near, which looks at the untold stories of African American thespianism, he kept getting the same reactions over and over again. Comments of 'I didn't know about that' and 'Why wasn't I taught this?' were common refrains at the reading circles."
Inter/National News
(When will it be me, though?) Via Artnet: "An Oil Sketch Found Covered With Bird Droppings in a Farm Shed Is Actually an Early Van Dyck."
The Guardian's Wilfred Chan speaks with those who do and do not embrace the recently unveiled sculpture by Hank Willis Thomas honoring Martin Luther King, Jr., and Coretta Scott King.
The New York Times' Holland Cotter visits the Met's new exhibition of Maya art and asks the question, "can art ever be innocent?"
"As an expression and reflection of culture, art too is the opposite of innocent, and the idea of beauty attached to it is always complicated for that reason, a generator of questions as much as a giver of answers."
And Finally
– Rachel Eggers, SAM Associate Director of Public Relations
Photo: Jen Au.