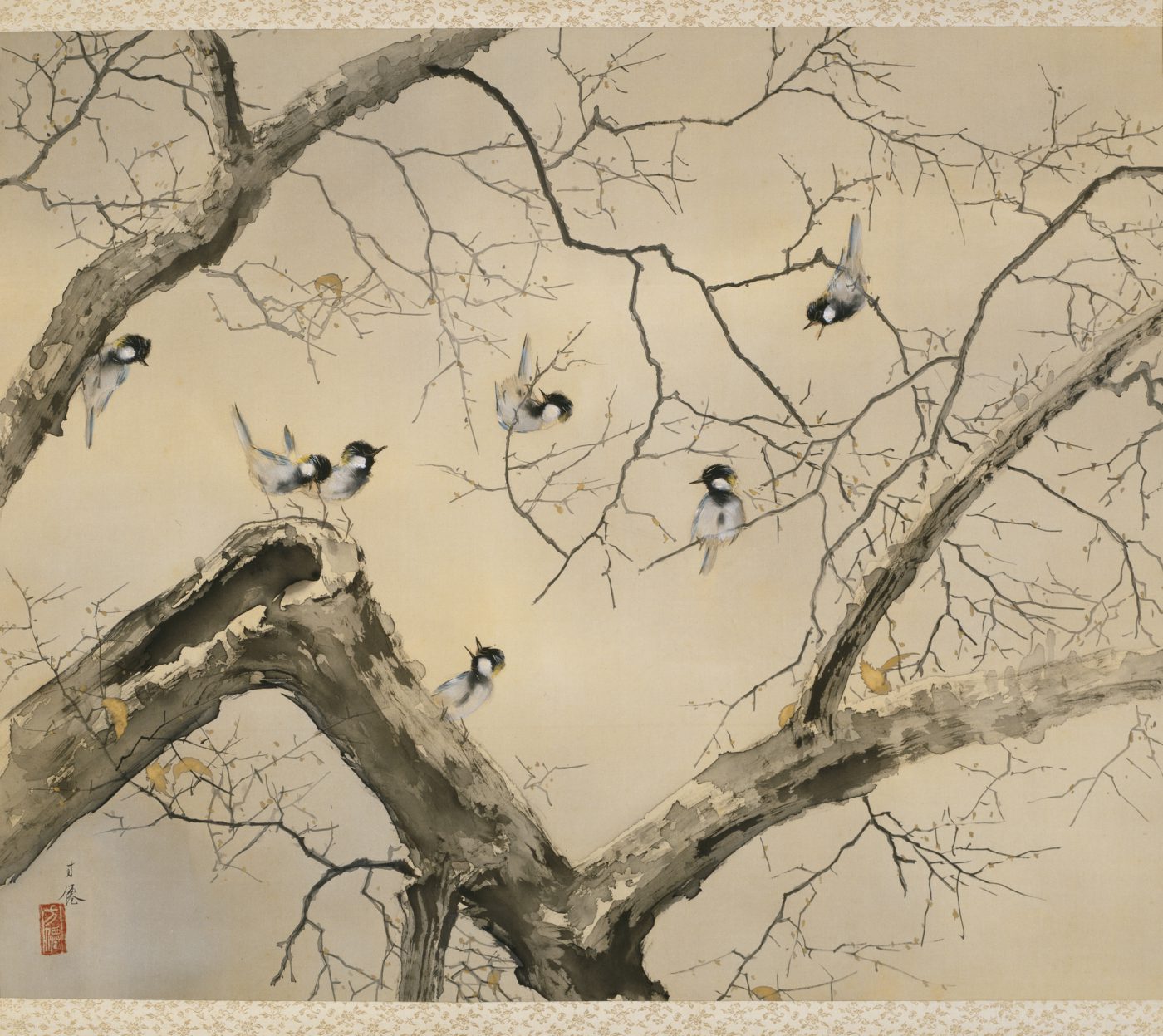 Snow in Seattle on the winter solstice provides a fitting backdrop for this work by Japanese artist Higashibara Hosen. Titled Wintry Sky, it encapsulates the subtle contradictions of the season and serves as a timely reminder that winter is officially here.
In the seemingly desolate scene, an angular, near leafless tree trunk and its rhizomatic branches energetically frame an overcast sky (one all too familiar for us in the Pacific Northwest). Bathed in a diffuse gray-yellow light, the moment has all the qualities of early morning. And while much is indeed dormant at this time of year, the tree is enlivened by seven chickadees—so enlivened you can almost hear their song. In this way, the painting brings to mind a wonderful line from Rumi: "And don't think the garden loses its ecstasy in winter. It's quiet but the roots are down there riotous."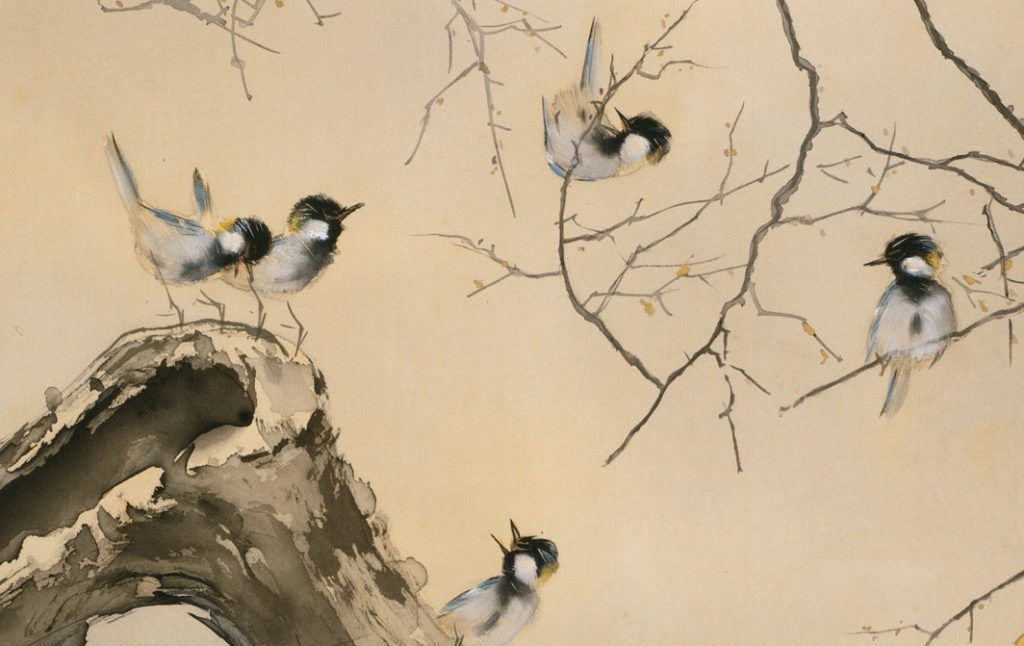 Painted in the 1930s, Hosen used a "boneless" wash technique (mokkotsu), meaning that it was painted without the use of ink outlines. A detail offers a better look at his masterful use of ink, capturing both the delicate softness of feathers and gnarled age of bark. This painting technique was characteristic of his mentor, nihonga master Takeuchi Seiho, whose paintings of the natural world informed Hosen's own approach to painting nature.
Though it may appear somber and subdued, Hosen's painting also embodies much of what is important about the winter season. Though a fallow period, winter is a time for hibernation and repair, rest and rejuvenation. It is a time for turning inward and looking to the natural world for hope and techniques for survival.
As in the words of William Carlos Williams:
All the complicated details
of the attiring and
the disattiring are completed!
A liquid moon
moves gently among
the long branches.
Thus having prepared their buds
against a sure winter
the wise trees
stand sleeping in the cold.
– Elisabeth Smith, SAM Collections and Provenance Associate
Image: Wintry Sky, 1930s, Higashibara Hosen, ink and light colors on silk, 70 7/8 x 40 5/16 in., Gift of Griffith and Patricia Way, in honor of the 75th Anniversary of the Seattle Art Museum, 2010.41.72 © Artist or Artist's Estate