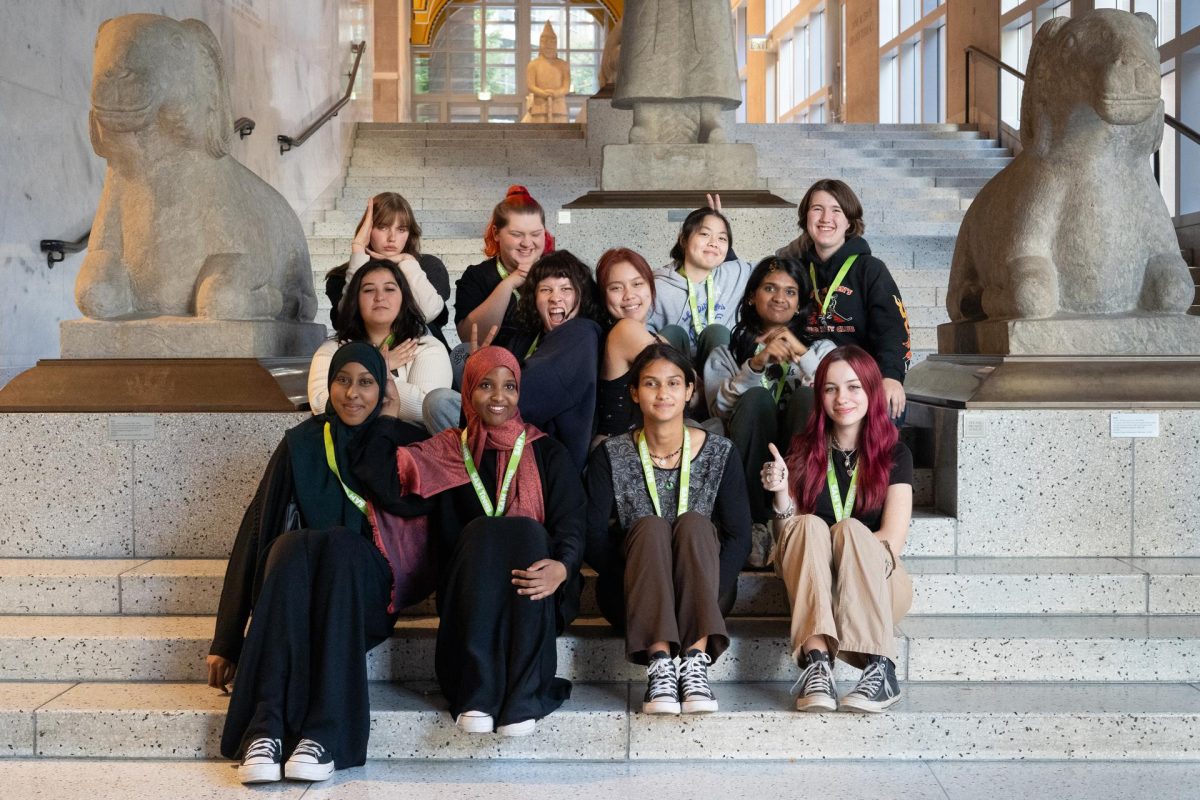 Teens always have a place at the Seattle Art Museum! Whether it's enjoying the galleries over spring break, or offering their incredible talents through a variety of artistic programs, the voices of young people have helped to shape the museum in countless ways. SAM's Teen Arts Group (TAG) is just one example of the critical role teens play at SAM.
TAG is an intensive internship program for high school-aged youth who are eager to learn about themselves and the world through art, and want to make SAM an engaging place for teens. This cohort of young minds meets weekly from October through May to plan teen-friendly museum events and programs, discuss professional development in the arts, and connect around their shared appreciation for SAM's vast collection. Additionally, and perhaps most notably, TAG members plan every aspect of Teen Night Out, SAM's annual celebration where teens take over the museum.
TAG offers an environment for current high school-aged youth to safely challenge themselves and others, try something new, and accept failure as an opportunity for growth. TAG Talks, the newest SAM Blog series, is a space for these leaders to reflect on their adventures in the year ahead, offering first-hand accounts of the ways they are stewarding SAM's mission of connecting art to life. 
Among its many incredible objectives, one particularly exciting aspect of TAG is the cohort's undertaking of a yearlong project that demonstrates the skills they've learned throughout their time at SAM. In 2023, members worked fiercely to complete two concurrent projects: an illustrated TAG zine highlighting Seattle's sights and scenes that any teen can enjoy, and a multimedia exhibition, Home Is Where the Heart Is, featuring the artwork of teens from across the region. This year, TAG will be working hard to develop engaging content that SAM visitors will enjoy for years to come. This top secret project will make its public debut on Friday, May 3, 2024 at Teen Night Out, so stay tuned for this exciting reveal.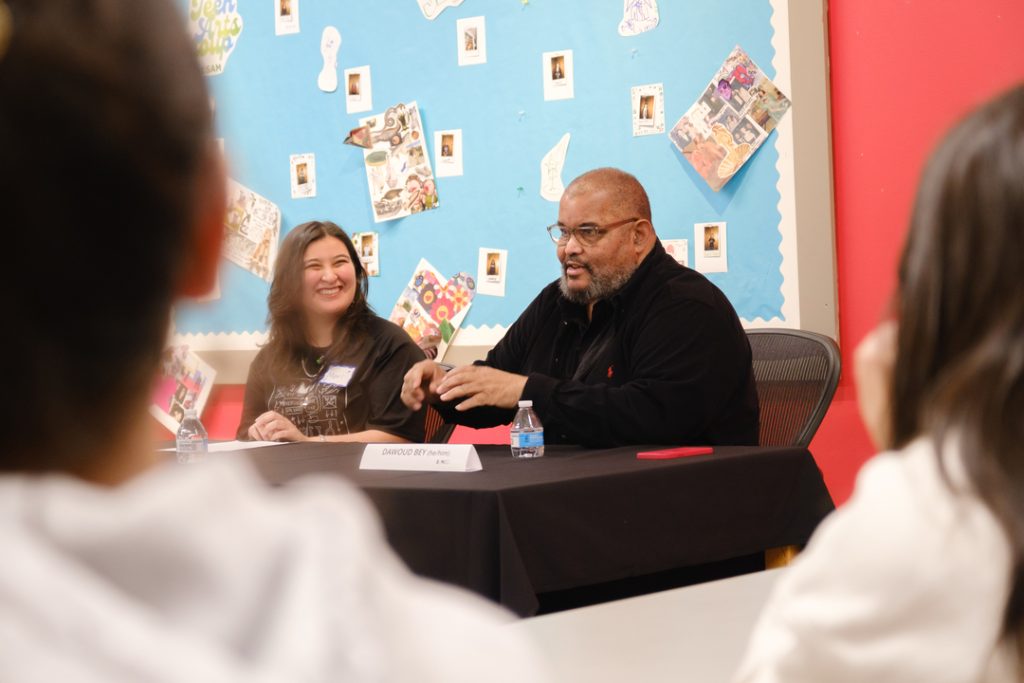 As a former TAG member and current SAM Teen Programs Intern, Mori Peña is no stranger to the inner workings of the program. Mori is excited to be working alongside this year's cohort and is especially looking forward to watching the group's plotting and masterminding unfold. This year's top secret yearlong project is one that SAM staff have been entertaining for the last few years and for Mori, it's thrilling to see the pieces finally fall into place. Alongside eagerly returning members, the 2023–2024 cohort is filled with many new faces—we can't wait to see what new ideas and perspectives they all bring to TAG!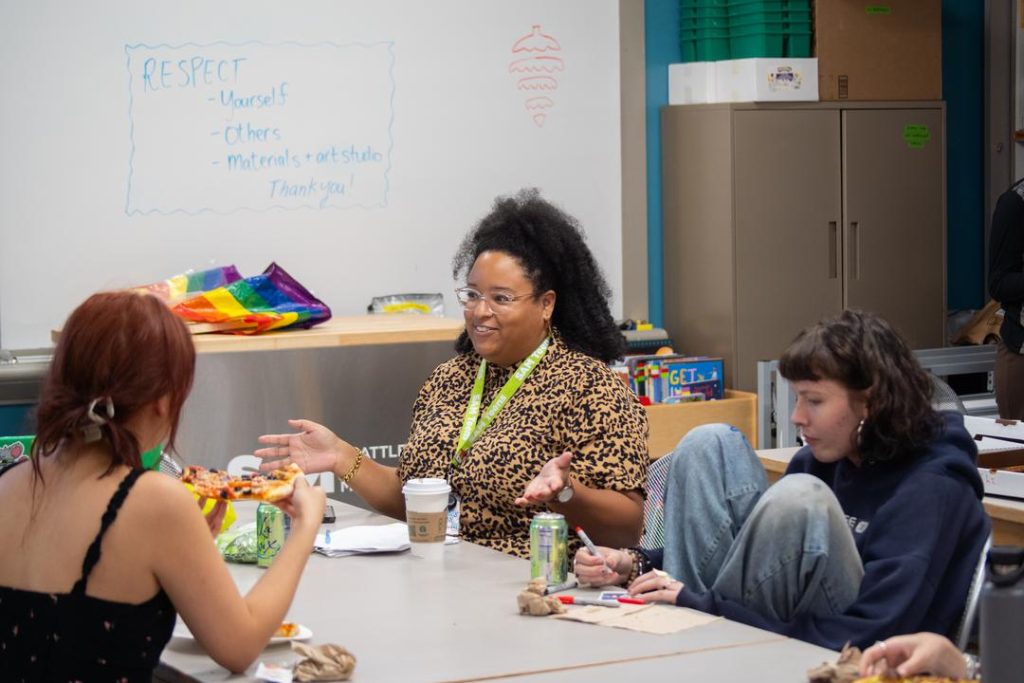 Over the 2023–2024 school year, we'll be sharing original content created by TAG members here on SAM Blog under the series title TAG Talks. As a teaser for what's to come, you can look forward to a behind-the-scenes look at the installation of an upcoming SAM exhibition, TAG members discussing objects on view in our permanent galleries, and reflections from a hands-on workshop with a teaching artist. As we kick off another session of TAG this month, you can also expect a more active and ever-expanding presence on our Instagram. So, follow us at @samteens and stay tuned for the next installment of TAG Talks!
– Cristina Cano-Calhoun, SAM Educator for Youth Programs & Mori Peña, SAM Teen Programs Intern
Photos: Chloe Collyer & Alborz Kamalizad.