Did you know that the Bullitt Library is accessible to the public and often highlights books and resources related to our exhibitions for visitors to view? Visit the latest book installation related to Graphic Masters: Dürer, Rembrandt, Hogarth, Goya, Picasso, R. Crumb, on view just outside the Bullitt Library on the fifth floor of the Seattle Art Museum during the library's public hours: Wednesday–Friday, 10 am–4 pm. Graphic Masters closes August 28, so hurry up and see it soon!
A Collector's Collection
Several of the etchings by Rembrandt van Rijn (Dutch, 1606–1669) in the exhibition, Graphic Masters, are part of the Seattle Art Museum's Manson F. Backus Memorial Collection. Manson Franklin Backus (American, 1853–1935) was a well-known, successful Seattle banker and philanthropist that, toward the later part of his life, became a learned collector of art objects. He traveled extensively to Europe and beyond amassing a large collection, over twenty-five years, of fine prints, other types of art, and a substantial library to support his learning.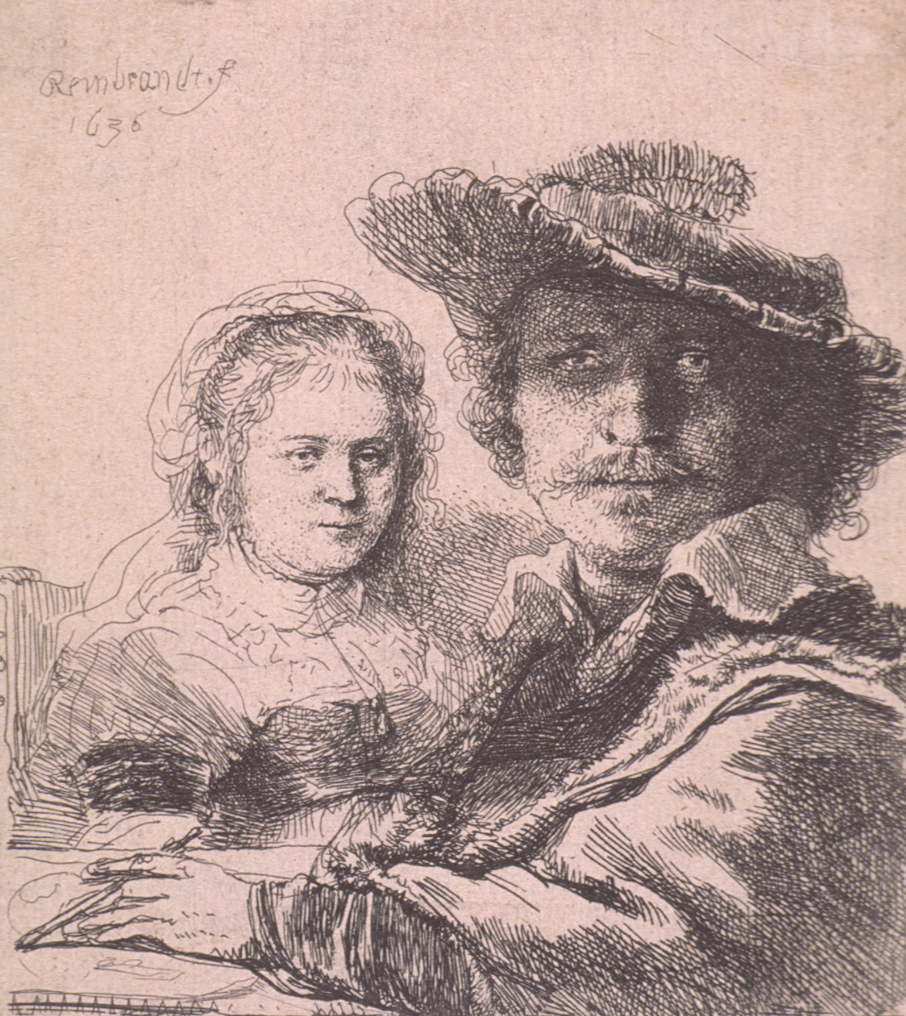 His engraving and etching collection was regarded with much esteem in the region. He regularly loaned prints to exhibitions at the Seattle Fine Art Society—an organization that would ultimately become the Seattle Art Museum—and then to the museum itself. In 1935, upon his death, his collection of more than 300 etchings and engravings was bequeathed to the Seattle Art Museum. Selected works from this collection have been exhibited over the years, notably in Manson F. Backus Memorial Exhibition: Etchings and Engravings in 1935; a three-part exhibition—Manson F. Backus Memorial Collection of Etchings by Masters—shown in 1937; and more recently, European Masters: The Treasures of Seattle, the companion exhibition to Rembrandt, Van Dyck, Gainsborough: The Treasures of Kenwood House, London in 2013.
". . . a collector of etchings must be something of an artist in appreciation. . . . and judging by the prints on the walls of the entrance hall and the library of Mr. Backus' Highlands home, his appreciation has been wide and sure."
—"Second Hobby, Done Well, Is Found In M.F. Backus' Etching Collection," Seattle Sunday Times (February 1, 1931)
A Collector's Library
In 1935, upon Backus' passing, in addition to the print collection bequeathed, his extensive library on artists, technical aspects, and the collecting of prints was received by the Seattle Art Museum Library. The collection ranges from important titles of the 18th and 19th century, to titles that were likely purchased not long before his death. Each contains his distinctive bookplate that states: "Ex Libris, Confido in Deo [Trust in God], Manson Franklin Backus" and depicts a coat of arms with three doves and a chevron. We are pleased to be able to present a small sampling from the approximately 160 volumes that were willed to the library.
Among his library are a number of fine editions, but none is more unique and interesting than Etchings: A Collection of 50 Invitation Cards Sent by Eminent Artists and Etchers to Art Patrons, a bound volume of collected invitation cards and etchings. Included within is an etching by William Hogarth (English, 1697–1764) and original sepia drawings by Clarkson Frederick Stanfield, R.A. (English, 1793–1867) after Rembrandt and Meindert Hobbema (Dutch, 1638–1709). Not a lot of information is known about this work. An advertisement tucked into the volume confirms that the firm of George Bayntun in Bath, Somerset, England, bound the work, and that this was done sometime around 1900, but the person who compiled the collection is unknown. Additionally, no other edition of this work is known.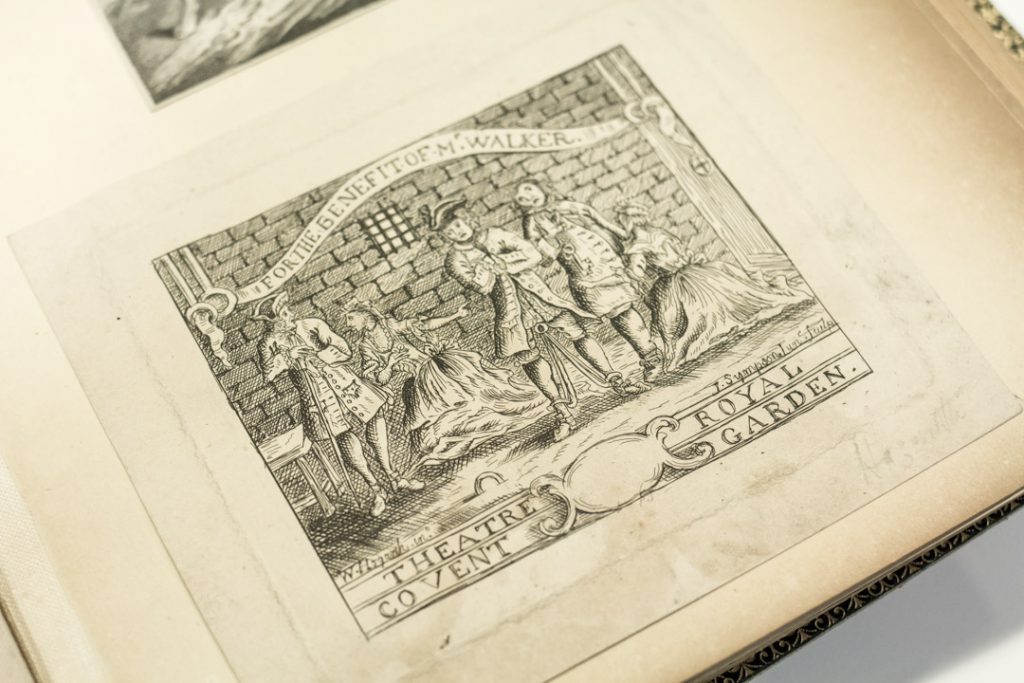 —Traci Timmons, Librarian, Dorothy Stimson Bullitt Library