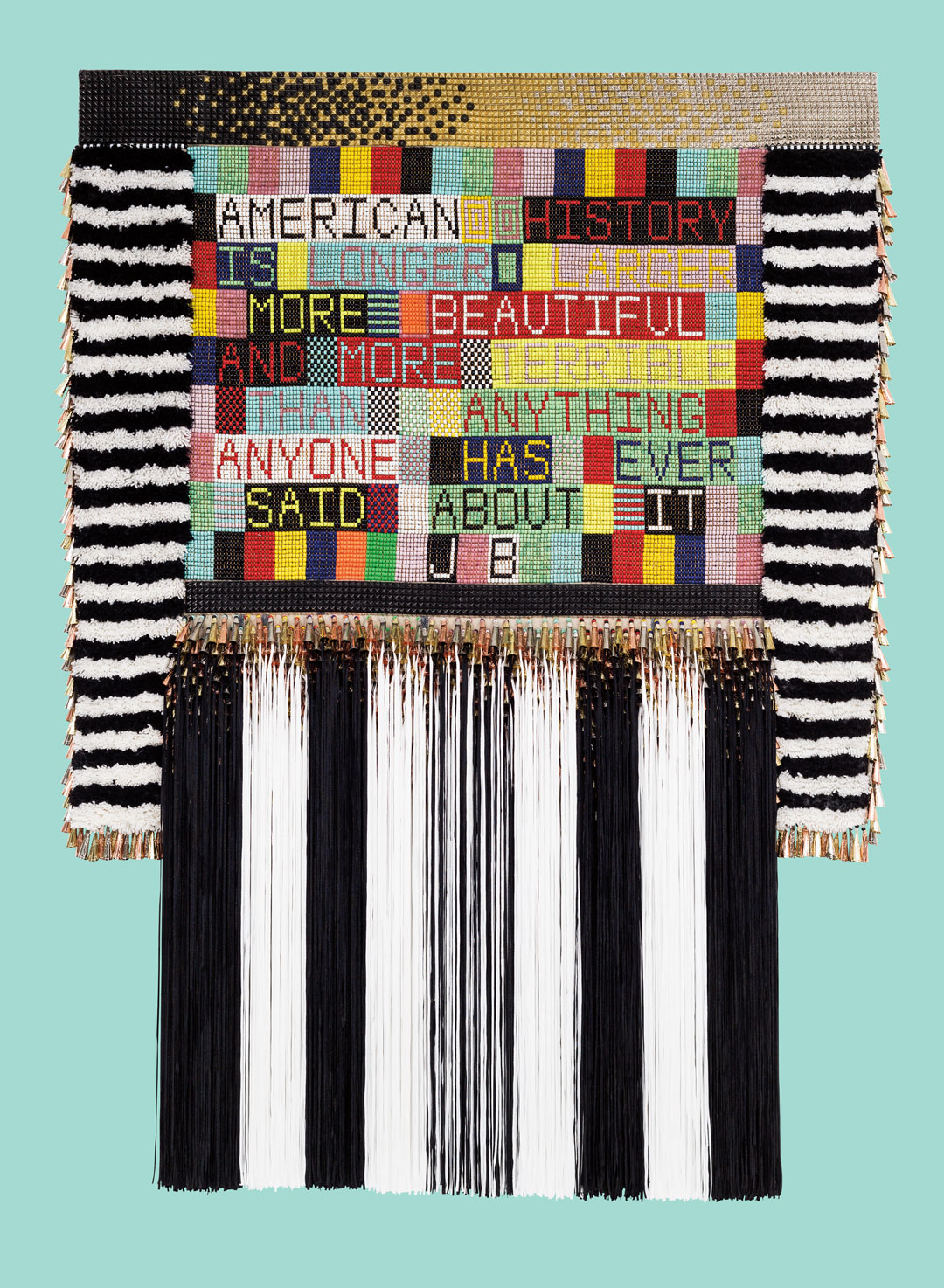 SAM News
Jeffrey Gibson: Like a Hammer opens February 28! The Advocate looks ahead to SAM's solo exhibition for the acclaimed contemporary artist with an online photo gallery.
KUOW's Marcie Sillman has launched a recurring arts newsletter; sign up to hear all the latest. In the recent edition, she shouts-out an upcoming Front Row Center event she's hosting on February 7 about our new installation, Claire Partington: Taking Tea.
Local News
Geekwire's Lisa Stiffler on HistoryLink, one of the "very first true online encyclopedias" (beating Wikipedia by 2 years) that celebrates its 20th anniversary this month.
The Stranger's Jasmyne Keimig visits the latest project coming to life at MadArt: giant mud spheres! Go to there and see it in the making.
The Seattle Times launches a new series in which they look at art in a neighborhood. Up first: Brendan Kiley hits Pioneer Square (maps and photos and food recs included!).
"Whether they're indoors and carefully manicured, or outside in the rain and hurly-burly, the walls of Pioneer Square are where the city dreams."
Inter/National News
Artnet's Menachem Wecker on the challenges facing employees of federal museums as the partial US government shutdown prepares to enter its fourth week.
The American Alliance of Museums (AAM) announced "an unprecedented national initiative" to diversify museum boards and leadership backed by $4 million in grants.
I will understand this or perish trying: Why is "Africa" by Toto suddenly everywhere?? Artnet on the artist who is making it literally so, and others exploring this abiding mystery.
"Needless to freaking say, you can't see Kilimanjaro from the Serengeti, which is a couple hundred miles away. Does it matter? The whole point of "Africa" is that you're nowhere at all."
And Finally
"My work is loving the world." RIP Mary Oliver.
– Rachel Eggers, SAM Manager of Public Relations
Image: AMERICAN HISTORY (JB), 2015, Jeffrey Gibson, Mississippi Band of Choctaw Indians/Cherokee, b. 1972, wool, steel studs, glass beads, artificial sinew, metal jingles, acrylic yarn, nylon fringe, and canvas, 89 × 66 × 5 in., Lent by the Lewis Family, image courtesy of Jeffrey Gibson Studio and Roberts Projects, Los Angeles, California, photo: Peter Mauney.