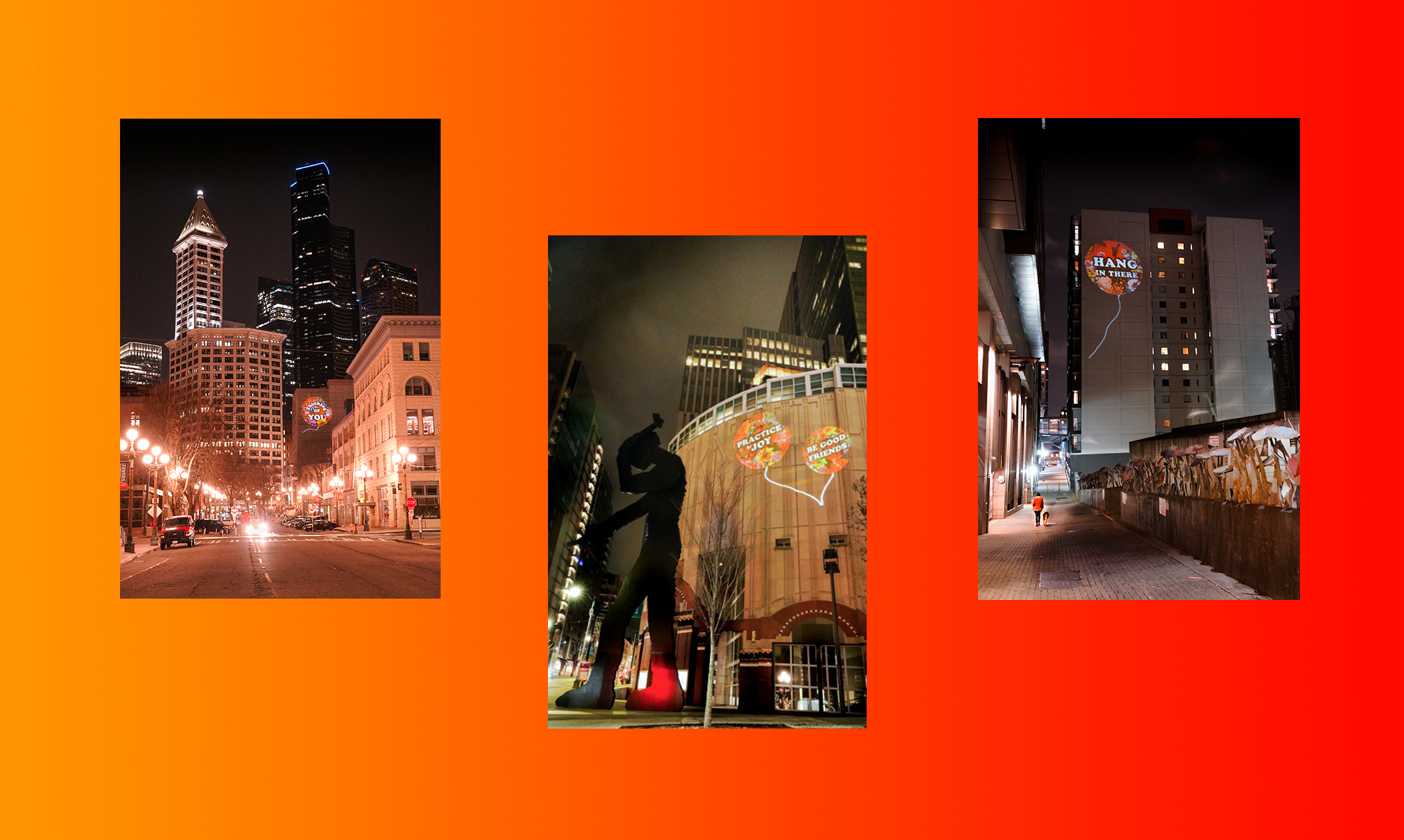 SAM News
This week, Stay Home with SAM takes you inside the Asian Art Museum's new Asian Paintings Conservation Center and building (literally) for the community with SAM educator Rayna Mathis.
The Stranger helpfully rounds up arts organizations you can support during the now-earlier Give Big campaign, including SAM.
Local News
Seattle Met has a reading list of books by Washingtonians—"recent releases, stone-cold classics"—along with links to indie booksellers.
Seattle Times' Moira Macdonald picks "8 of the most interesting arts events to stream" this week, including Seattle Public Library's Virtual Story Time, Elizabeth Kolbert's Earth Day virtual lecture for Seattle Arts & Lectures, and Sir Patrick Stewart reading Shakespeare's sonnets.
Crosscut's Brangien Davis shares from her "isolation bubble" all the ways creatives are making art to lift spirits; don't miss Electric Coffin's video from their recent nighttime light projections, including on the façade of SAM.
"Each of the 'rogue' screenings featured a balloon decorated with a floral pattern and a message such as 'We Will Not Desert You,' 'Hang in There' or 'We Will Survive.'"
Inter/National News
"Pets of the Art World!" says the Artnet headline. Tag yourself, I'm Olga, Rachel Corbett's cat.
Smithsonian Magazine shares details of the free online courses in art, fashion, and photography being offered by MoMA.
The New York Times' Will Heinrich recommends 15 art documentaries to stream, including Frederick Wiseman's wonderful "National Gallery."
"It's a good batch of films guaranteed to transport you out of your living room, whether it's to the glamour of the Mediterranean coast, to the excitement of a contemporary art auction, to the otherworldly ecstasy of a Sun Ra concert, or even to the squalid claustrophobia of Edvard Munch's Norwegian adolescence."
And Finally
Explore the #GettyMuseumChallenge. (Biscuit Klimt has to be the winner.)
– Rachel Eggers, SAM Associate Director of Public Relations
Images courtesy of Electric Coffin.