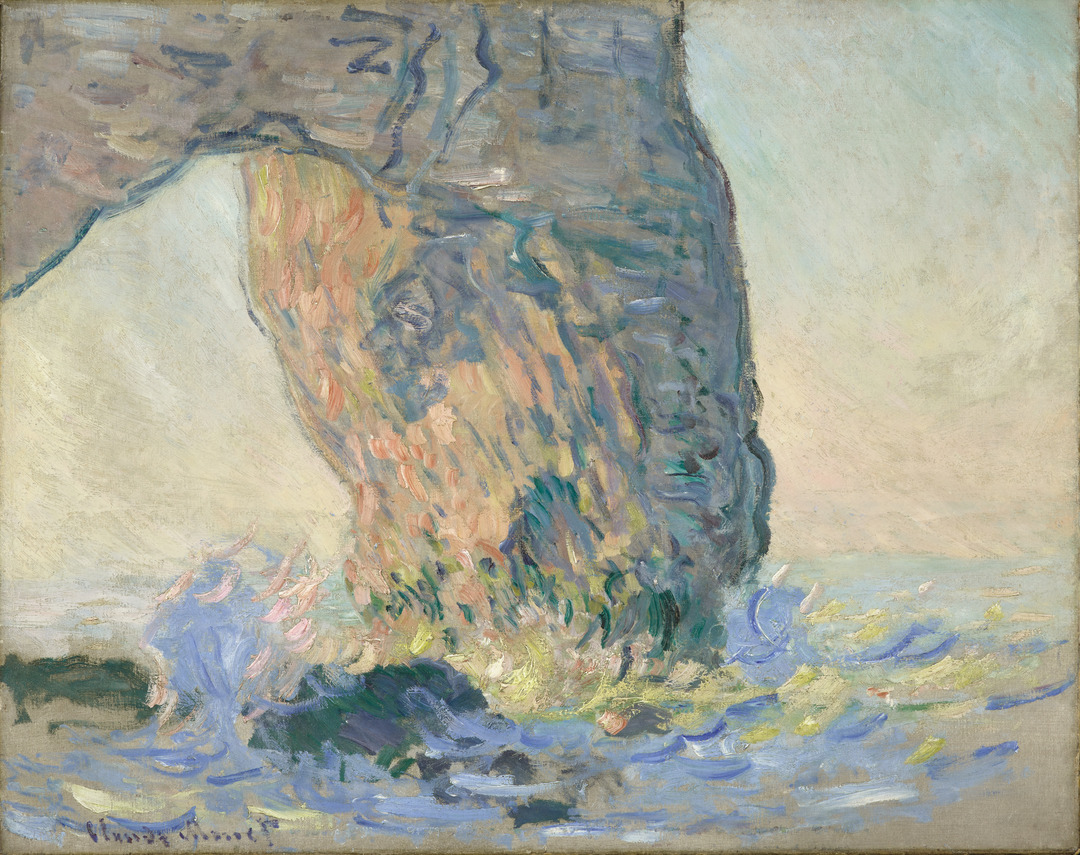 SAM News
Seattle Times photojournalist Alan Berner snaps the member preview of SAM's "refreshing" exhibition, Monet at Étretat, which opens to the public this Thursday. The focused exhibition features paintings from the famous artist's sojourns to the seaside village; you can practically feel the sea spray. Come inside and cool off with art!
The exhibition is also featured on the Stranger's list of "biggest in-person festivals and events" for summer 2021.
"An ingenuous feat of urban planning": Lonely Planet highlights the Olympic Sculpture Park as one of the "best things to do with kids in Seattle."
Local News
In her latest ArtSEA post, Crosscut's Brangien Davis talks about the AIDS Memorial Pathway, a new show at Photographic Center Northwest, and a new composition by Ahamefule J. Oluo.
Gemma Alexander for the Seattle Times on "how Seattle Opera became one of few companies nationwide to pull off an all-digital season."
"From the must-see to the weird and wonderful": Gayle Clemans for the Seattle Times returns to "On View," spotlighting three art shows to see in Seattle.
"There's nothing like seeing art in the flesh. It can stir the senses, feed the mind and heal the soul. And with more people vaccinated, it's a wonderful time to go see art in person."
Inter/National News
"Art historians have discovered a long-lost painting by Rembrandt van Rijn in Rome", reports Artnet's Sarah Cascone. It fell off a wall and was taken in for repairs, leading to the discovery of who painted it.
The New York Times' Robin Pogrebin on Antwaun Sargent's first show as a director at Gagosian; also, here's GQ with a report on the opening's impressive style.
Each new administration puts their own touch on "The People's House," John Anderson of the Washington Post details some of the new works of art the Bidens have or will include on the walls of the White House.
"The works the Bidens have hung on the walls thus far reflect a running theme with the first family: a deep connection to their personal history."
And Finally
Wesley Morris (ahem, two-time Pulitzer Prize-winning Wesley Morris!) on Questlove's new documentary, Summer of Soul.
– Rachel Eggers, SAM Associate Director of Public Relations
Image: Waves at the Manneporte, ca. 1885, Claude Monet, French, 1840–1926, oil on canvas, 29 × 36 ½ in., North Carolina Museum of Art, Raleigh, Gift of Ann and Jim Goodnight, 2016.8.5, image courtesy of the North Carolina Museum of Art