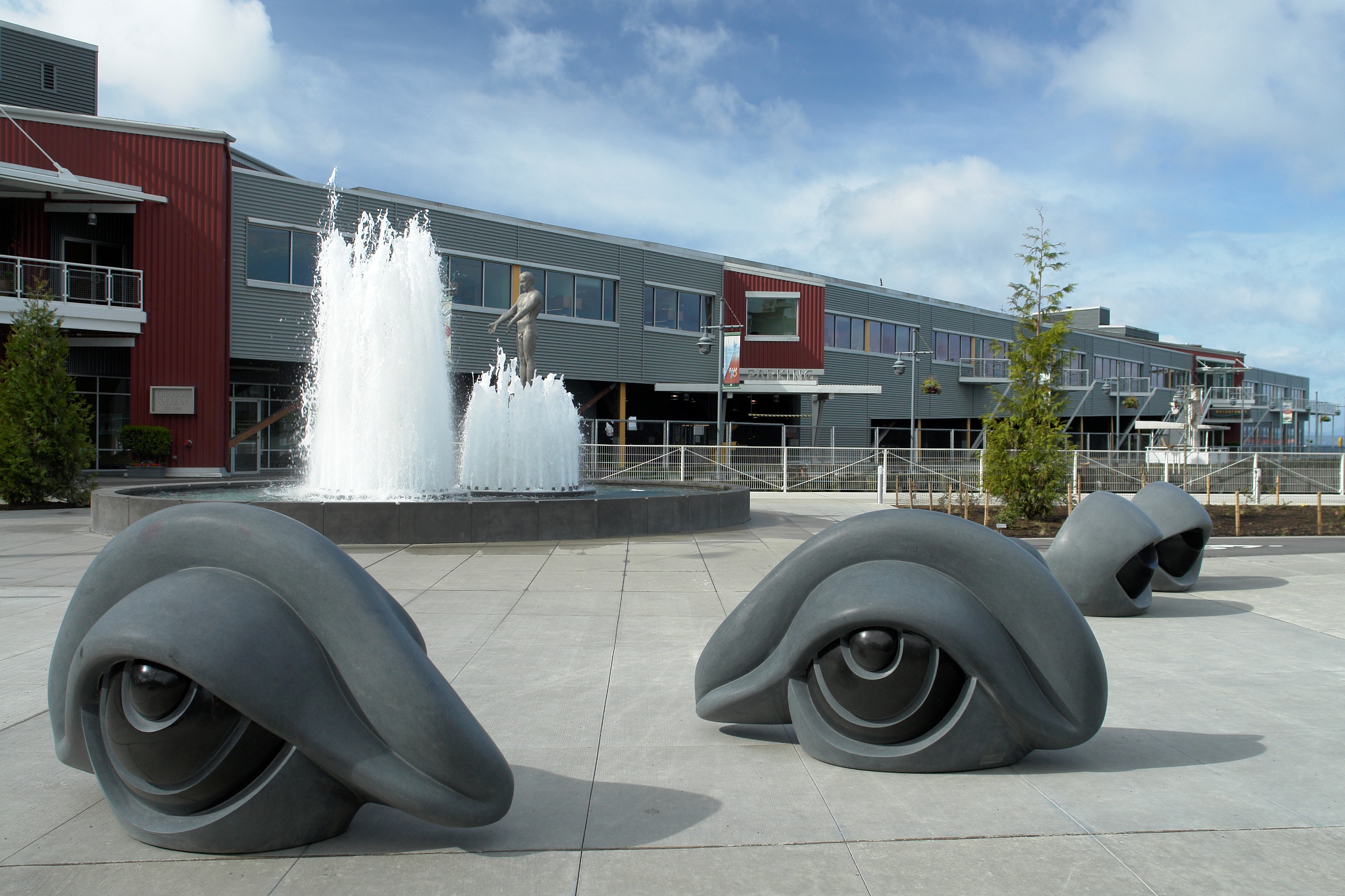 A contemporary Surrealist, Louise Bourgeois' career stretched from the 1940s until 2010. Her lifelong fascination with myth, ritual, and totemic figures had its roots in French Surrealism, which reached a high point between the World Wars. In these Eye Benches, furniture takes the form of giant, observant eyes. Visitors encounter the disembodied eyes, which seem to follow their every movement around the Olympic Sculpture Park's lower plaza, discovering that the enigmatic sculptural objects play a functional role: providing comfortable outdoor seating.
Louise Bourgeois was born in 1911 in Paris. She entered university in 1932, intending to study mathematics, but turned to art the next year. She studied in art schools as well as apprenticing in artists' studios in Montparnasse and Montmartre. She emigrated to New York in 1938, where she continued her studies, eventually having her first solo exhibition in 1945. She lived and worked in New York until her death in 2010.
Eye Benches II, 1996-97, Louise Bourgeois (American, born French, 1911-2010), black Zimbabwe granite, 48 x 76 15/16 x 46 1/2 in. each, Gift of the artist, in honor of the 75th Anniversary of the Seattle Art Museum, 2005.114.1-2, © Louise Bourgeois, photo: Paul Macapia. Currently on view in the Olympic Sculpture Park.