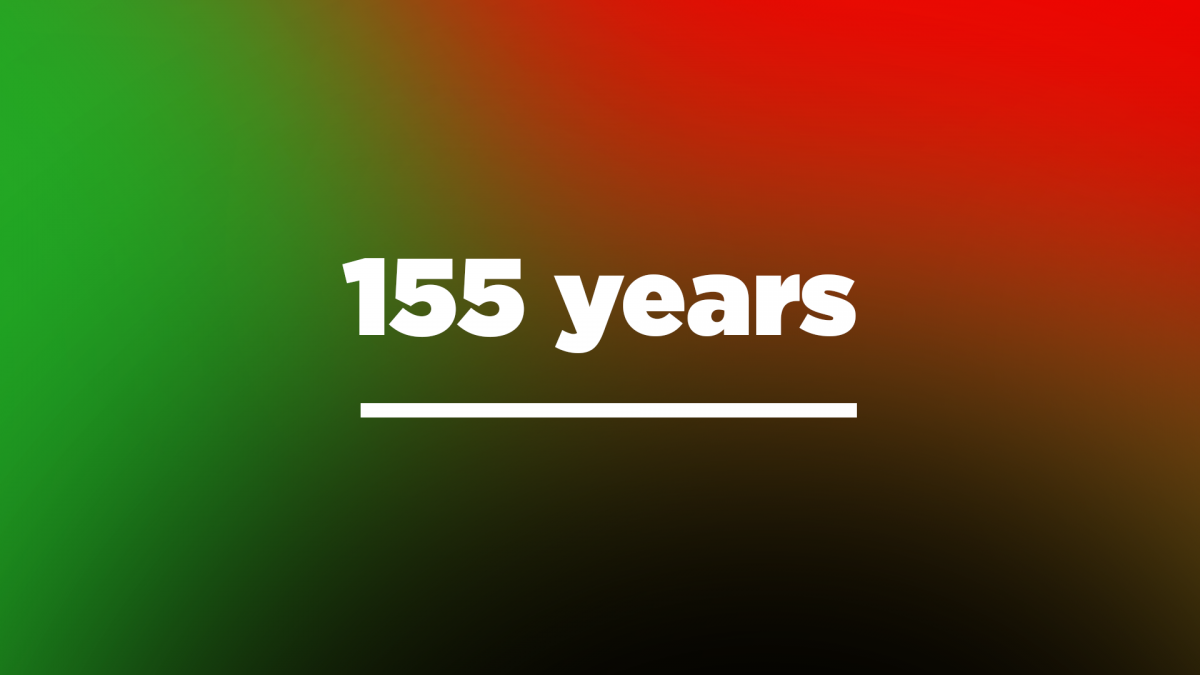 "Words of Emancipation didn't arrive until the middle of June so they called it Juneteenth. So that was it, the night of Juneteenth celebration, his mind went on. The celebration of a gaudy illusion."

―Ralph Ellison, "Juneteenth"
Two and half years. 400 years. 8 minutes and 46 seconds.
Two and a half years. That's how much time passed between January 1, 1863, when President Abraham Lincoln issued the Emancipation Proclamation, which freed all enslaved people in the Confederacy, and June 19, 1865, when the Union Army's Major General Gordon Granger arrived in Galveston, Texas and announced the end of both the Civil War and slavery. (The 13th Amendment to the US Constitution, formally abolishing slavery in the United States, would not be fully ratified until December 6, 1865.)
On that June night, celebrations broke out. Historian Elizabeth Hayes Turner documents an heir recalling, "…my daddy told me that they whooped and hollered and bored holes in trees with augers and stopped it up with [gun]powder and light and that would be their blast for the celebration." Juneteenth was celebrated the following year, and among many other emancipation holidays, has endured. Local traditions feature everything from readings, lectures, songs, voter registration efforts, cookouts, street fairs, rodeos, and more. It's a day to reflect on the promises of freedom and the bloody costs of its continuous delay. It's a day to celebrate the genius of Black joy and resilience. It's a day to gather at the table and eat delicious food.
400 years. 2019 marked the 400th year since enslaved Africans arrived in what would become the United States. And in 2020, eight minutes and 46 seconds——the amount of time a police officer named Derek Chauvin kneeled on the neck of George Floyd, killing him—has set off an uprising against the present and past of racism in America. On the eve of the 155th celebration of Juneteenth, a different future again seems possible.
Juneteenth is not currently a federal holiday, but it is commemorated or observed in most states and the District of Columbia. In Washington State, the holiday was officially recognized in 2007, and a bill (HB 2312) to make it a legal state holiday, proposed by Representative Melanie Morgan, is currently in front of the state legislature. The Seattle Art Museum is happy to announce that it has instituted Juneteenth as an official paid holiday for its employees, as a gesture within its broader commitment to creating racial equity and structural change within its walls. On this holiday, we encourage SAM staff to commemorate this inflection point in American history, as we live through another.
SUGGESTED EVENTS
BLKFREEDOM.org: Juneteenth digital commemoration
Presented by six Black museums and historical institutions, including Northwest African American Museum (NAAM)
Juneteenth Freedom March & Celebration
Led by King County Equity Now from DeCharlene's Boutique to Jimi Hendrix Park
Juneteenth Week 2020
Presented by Urban League of Metropolitan Seattle, Black Lives Matter – Seattle/King County, Tabor 100 and FW Black Collective.
Juneteenth: Ijeoma Oluo in conversation with Ahamefule Oluo
Live webcast hosted by King County Library System
Miss Juneteenth
Film directed by Channing Godfrey Peoples and starring Nicole Beharie
FURTHER RESOURCES
Juneteenth.com
Resource site founded by Cliff Robinson in 1997
Seattle Public Library Juneteenth Resources
A community-generated list of books and other media
King County Library System Reading List
A great list of reads for all ages
Nicole Taylor for the New York Times with reflections from Black chefs
Including James Beard award-winning chef Eduardo Jordan of Seattle
Chef Lazarus Lynch in the Washington Post
Shares his complicated feelings on the holiday