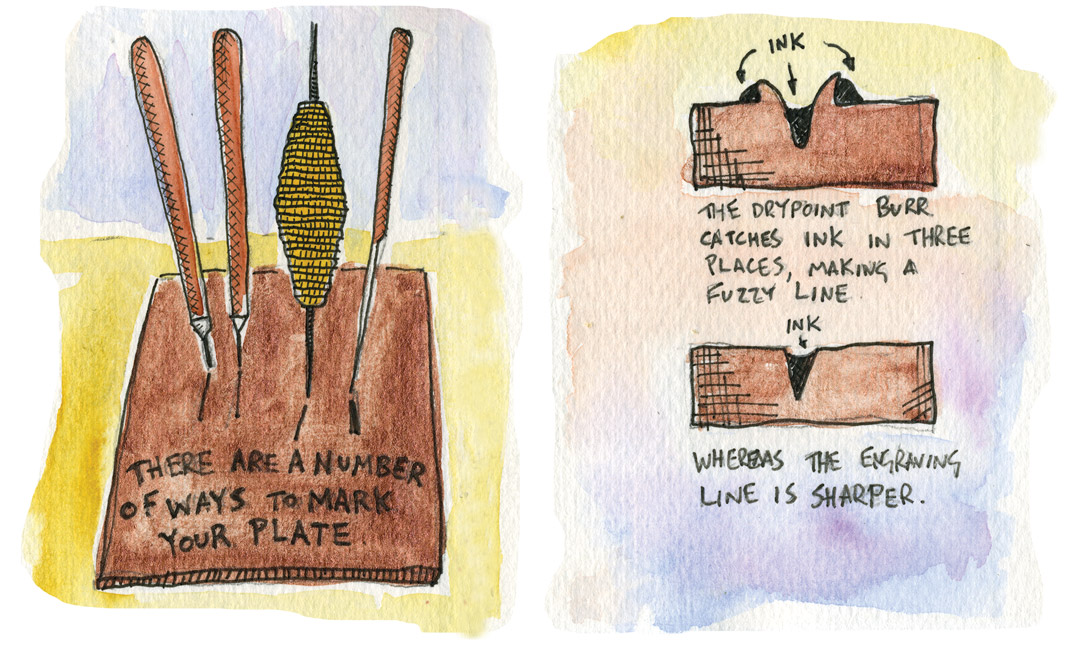 We continue to dig in to the printmaking on view in Graphic Masters: Dürer, Rembrandt, Hogarth, Goya, Picasso, R. Crumb with another technique requiring carving—drypoint, a type of intaglio printing. Last week we discussed engraving, a method that produces clean, smooth lines. Drypoint, on the other hand, produces a more textured and ephemeral effect offering delicate and subtle touches. Looking for a more hands-on learning experience? Check out our Press & Print: Drop-in Studio events taking place Sundays, 11 am–1 pm through August!
Drypoint
Similar to engraving, drypoint requires the artist to carve directly into the plate surface. What distinguishes this technique is the way the drypoint needle displaces the copper to form burr—jagged furrows and curls of rough metal on the surface. The burr grabs and holds the ink, resulting in rich, fuzzy lines. Because repeated pressure from the printing process quickly wears down the burr, the effect is fleeting and early impressions are considered the finest and most sought after.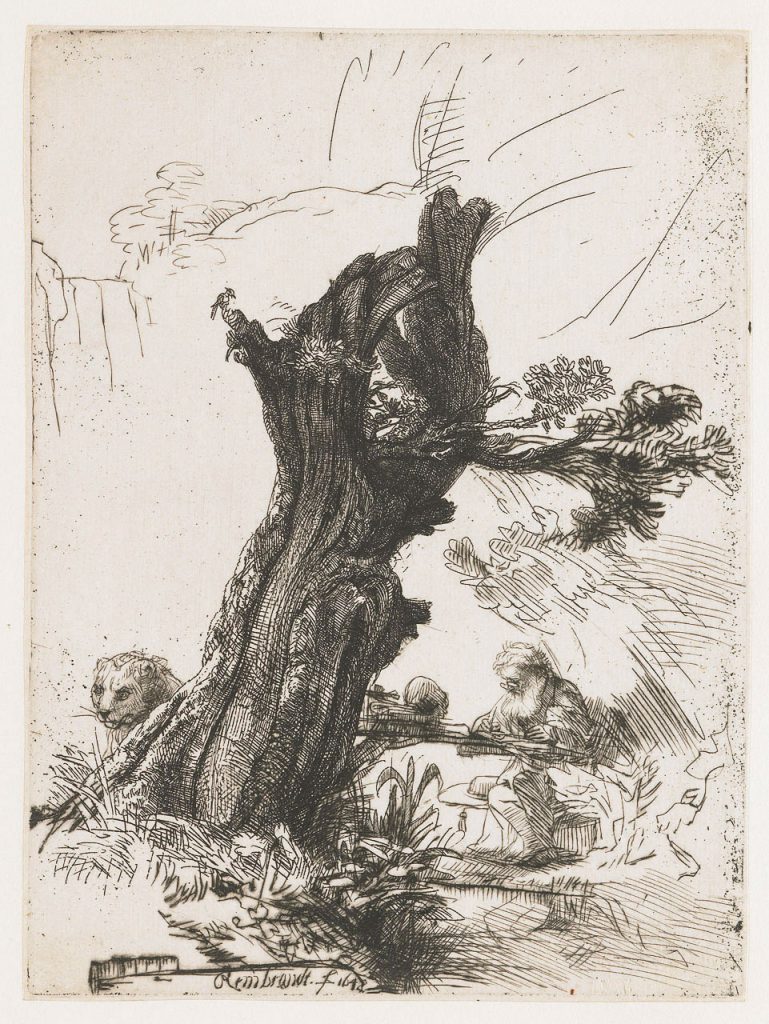 Ink captured by the burr spreads out on the paper, resulting in caterpillar-like lines. In this etching, Rembrandt added touches of drypoint to accentuate the texture of the foliage.
Saint Jerome Beside a Pollard Willow, 1648, Rembrandt van Rijn, Dutch, 1606–1669, etching and
drypoint, 7 1/16 x 5 1/4 in., Seattle Art Museum,

Gift of Dr. Leo Wallerstein, 53.186.
Illustrations: Tim Marsden