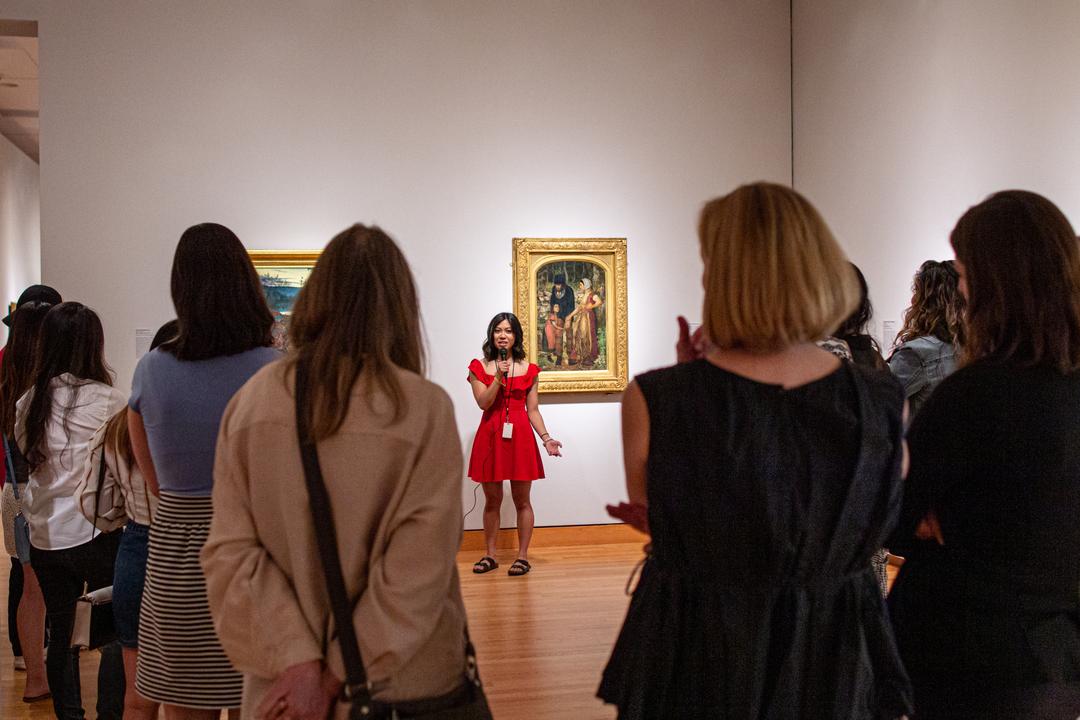 Very early on in my role as one of SAM's Emerging Arts Leader Interns, our mentor, David Rue, asked us to write down three personal or professional goals we wished to achieve during our time here at SAM. To be completely honest, I was all over the place during the first few weeks, as I was struggling to find where I fit into the museum to be a successful intern. Despite feeling this way, the one thing that I was certain and hopeful for was to make SAM a place I happily call home: be a part of SAM and SAM be a part me.
As a student at the University of Washington Bothell, being my whole self and feeling at home is what truly made me happier than I ever imagined. In order to feel that same happiness at SAM, I tried to be fully present by having a positive mind and heart. I reminded myself to be my bubbly and kind self and to be comfortable with the people around me. This was way easier said than done.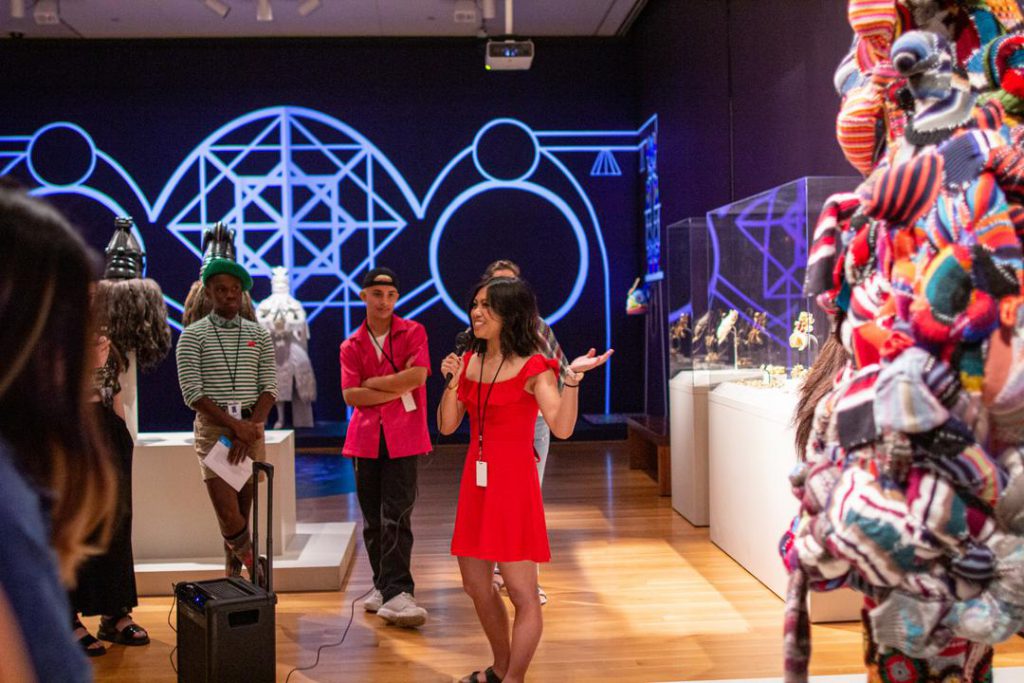 On top of feeling like a lost intern, I was already struggling with adjusting to a lifestyle that was the exact opposite of what I was used to. I wanted to be a big fish in a little pond that everyone looked up to for guidance. However, being in a new, urban city where nobody really knew me meant this wasn't the case anymore. I felt lost between the Cat that grew up in California and the adult Cat that lives in Washington. Where would I go? Who am I supposed to be? With all these new changes and heavy feelings, I thought to myself, "I don't how I'm going to achieve my goal or if I'm even going to get there. Good luck."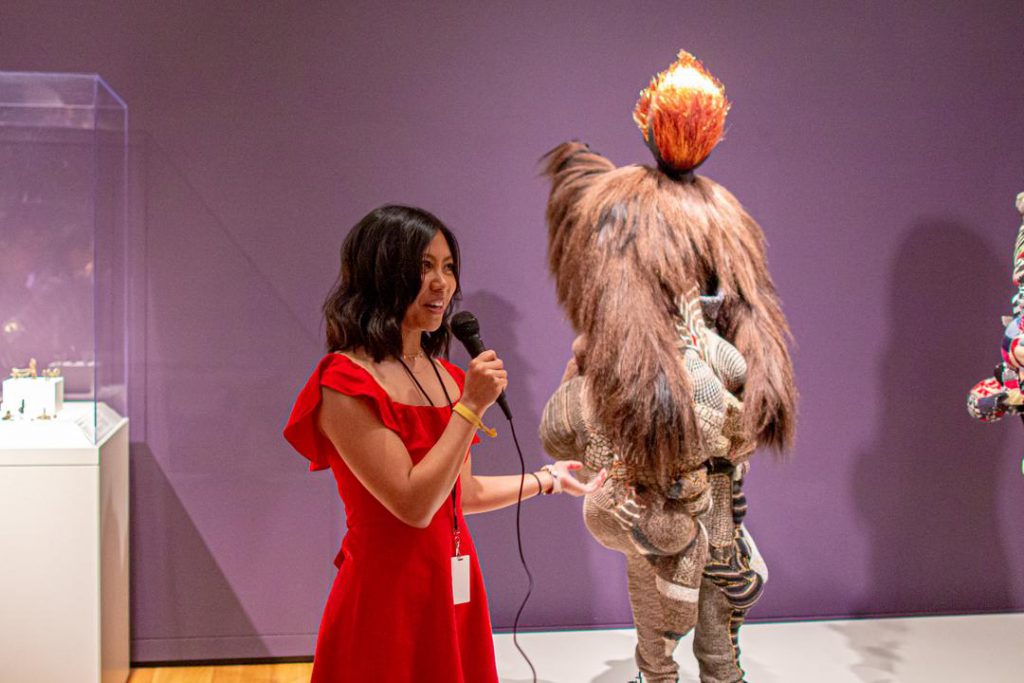 Priya Frank and Seohee Kim are the two mentors I give all my gratitude to for guiding me through my struggles. Talking to them made me realize that I was still a tiny fish in a huge pond that needed to be willing to grow and learn from others. This was a reminder to be humble and to remember that learning and growing never stops, even when you think you're at the top. Growing only starts when you are uncomfortable, yet willing to feel and embrace that discomfort with an open mind and heart to learn something new. Their kind words of wisdom touched my heart.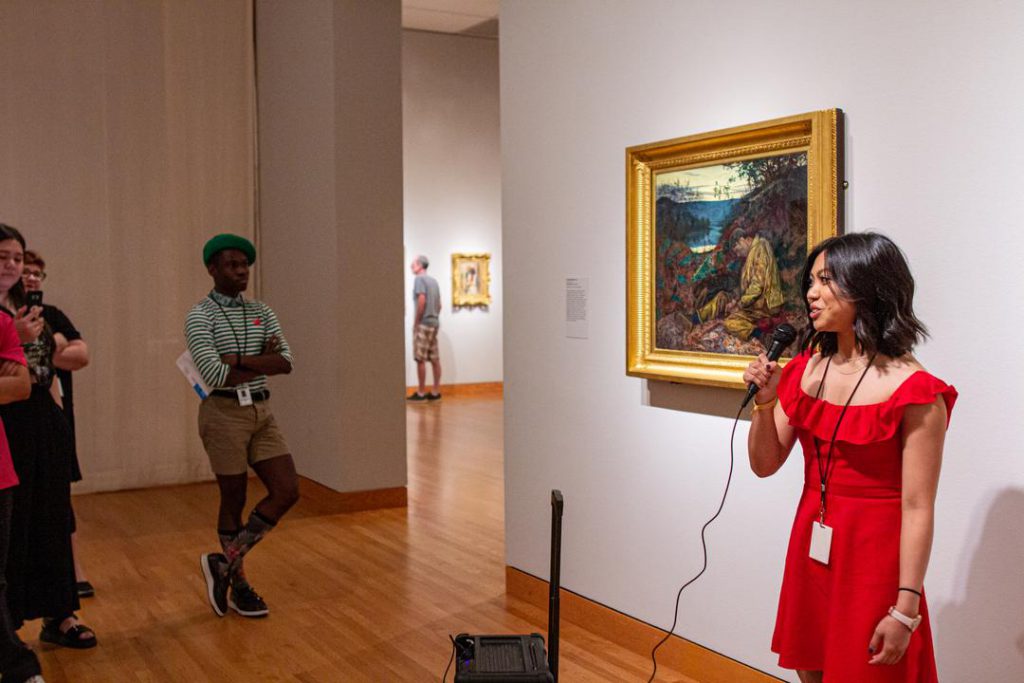 After this realization, I started to feel like I could reach my goal. The big project we had the opportunity to do was the My Favorite Things Tour. For this project, I researched different art pieces, connected them to real-life experiences, centered everything around a specific theme, and proudly presented my work to the public. Wow! I will always remember our first practice of walking around and talking about the different artworks we had in mind for our tours. I knew I was on the right track in connecting the art to my personal journeys, but there was much more research and practice that needed to be completed.
After this practice I was motivated to reach out to the curators to learn more about the different art pieces, which was exactly what I did. It was so inspiring getting to hear from and learn from the curators and see how passionate they are. I also learned more on my own by reading books about the artwork and artist. Most importantly, completing all the work would not even be half of what it was without my fellow colleague and friend Lauren Farris, the other Emerging Arts Leader Intern. Working closely with her gave us the space to learn from each other's personal and professional experiences, all while sharing this internship together. I remember practicing our tours in the galleries, just talking through them while sitting down, and always changing our art pieces and stories every time we practiced. Being by each other's side allowed us to be vulnerable and really push through to make these tours happen.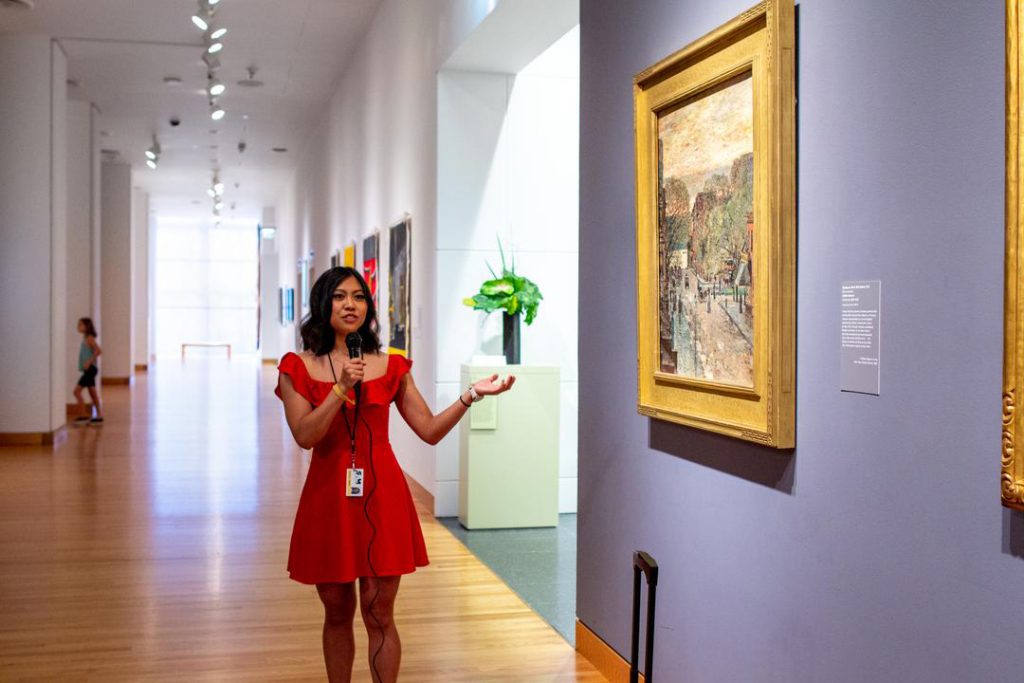 When the day finally came, we were there for each other to see all our hard work come to life. That is just so amazing to me because there were so many people and experiences collaborating to create something great. Swimming with the big fish was not so scary after all. As I said during my tour when I was talking about Childe Hassam's Spring on West 78th Street, "from this painting and my experience with my SAM family, I learned that home is not a place, but a feeling." Saying these words with my whole heart, showed me that I was able to reach my one and only goal, despite being so lost in everything else. This internship was more than I hoped for and now that it has come to a close I can truly say that I was a part of SAM and SAM will always be a part of me. SAM is a place I happily call home.
– Cat Vallejo, SAM 2019 Emerging Arts Intern
Photos: Natali Wiseman