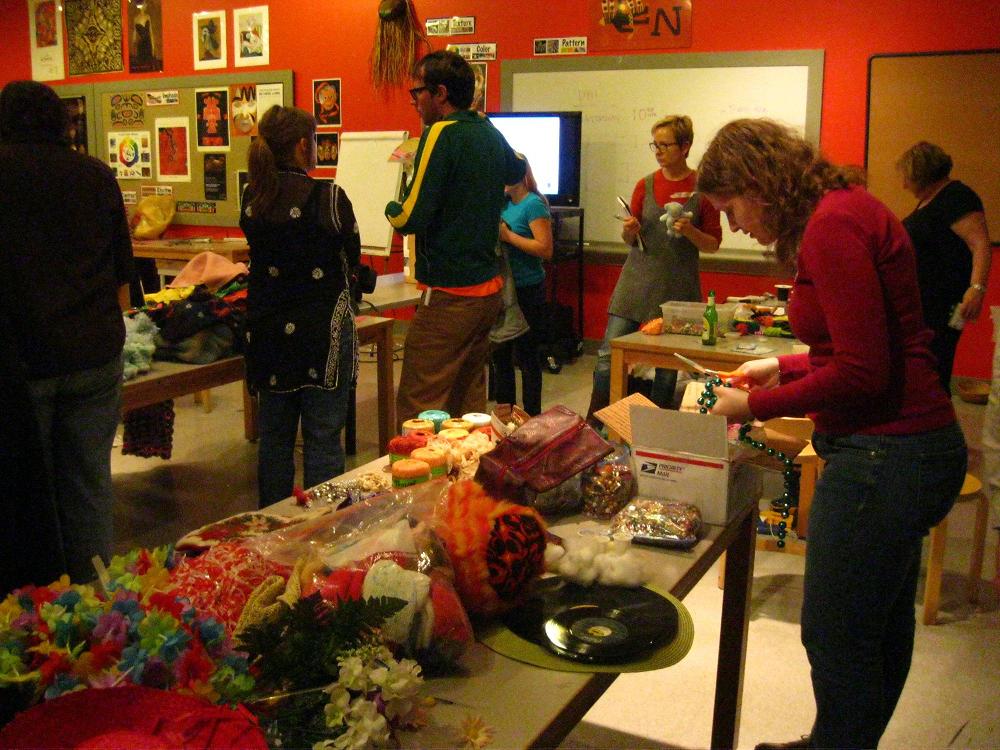 Of course you're coming to March to the Center of the Earth: Community Night Out on May 5.
The question is: Are you prepared to look FABULOUS?
This evening stop by the Chase Open Studio 5:45-8:45 pm to create your wearable art for Community Night Out. We have TONS of things that would give your look some F-L-A-R-E including fabric, sequins, feathers and more.
If you can't make it tonight, the Open Studio will be available at 4:30 pm on May 5 an hour before the March to the Center of the Earth parade begins.
For inspiration, check out these photos from a recent SAM Creates workshop with artist Mandy Greer.