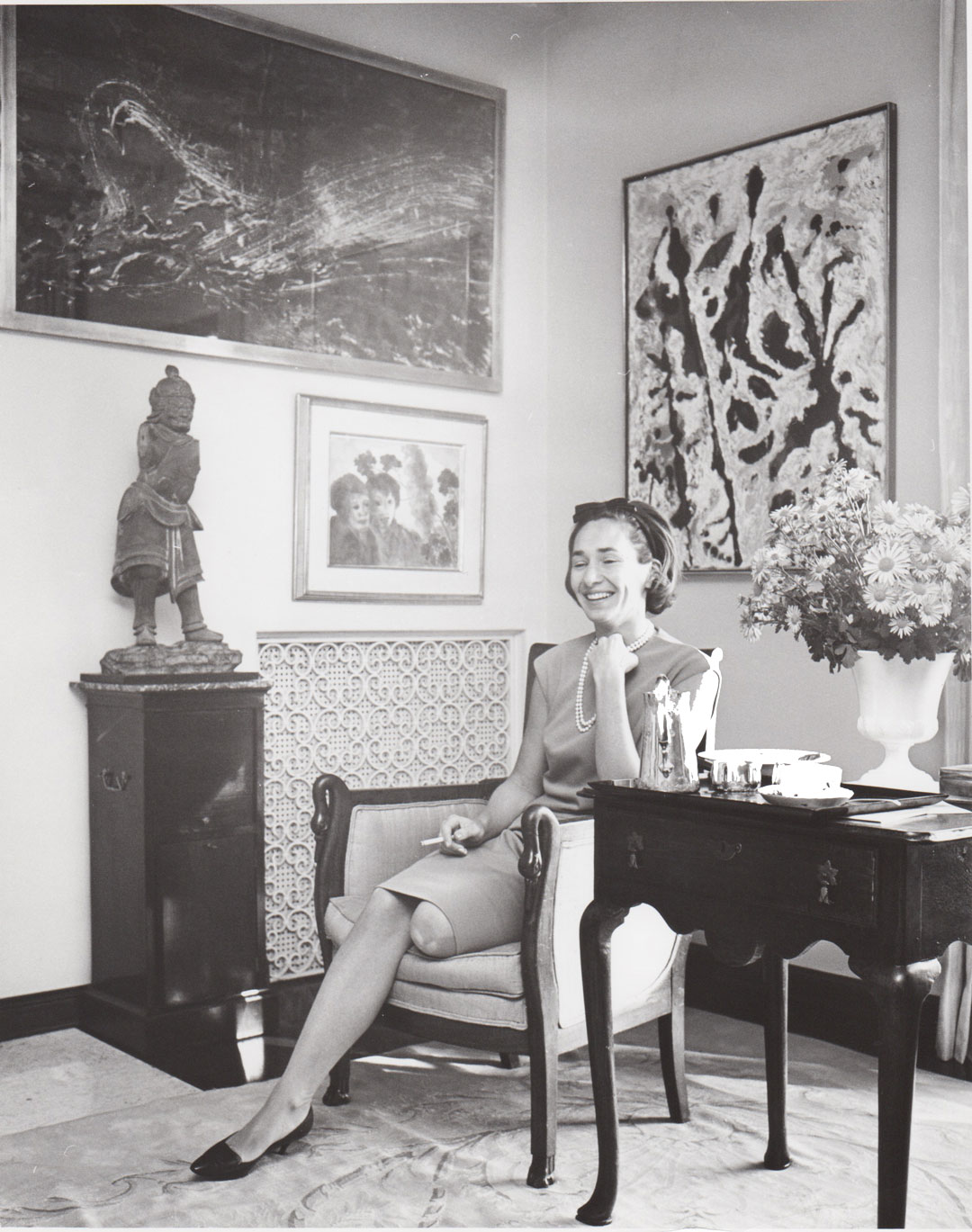 SAM News
All SAM locations are currently closed until further notice, but we continue to reflect and plan for the future.
The Seattle Times shared remembrances of 11 cultural figures we lost in 2020. Chiyo Ishikawa, SAM's former Deputy Director for Art and Curator of European Painting and Sculpture, wrote about Virginia "Jinny" Wright. Jinny and her enormous contributions to SAM and to the Puget Sound region are celebrated in SAM's exhibition City of Tomorrow: Jinny Wright and the Art Shaped A New Seattle, which closes January 18.
Seattle Times columnist Naomi Ishisaka asked four leaders in the region to reflect on the past year and on what they'll take into 2021; Priya Frank, SAM's Director of Equity, Diversity, and Inclusion, reflected on creativity, care, and an ubiquitous sweatshirt. And in case you missed it: Priya appeared on KUOW's The Record back in November talking museums and accessibility.
Local News
2020 feel like a blur? Seattle Met has you covered with this timeline of the year, including the February reopening of the reimagined Asian Art Museum (we hardly knew ye!).
"A giant of Native Northwest Coast art": Artist, curator, and teacher Bill Holm passed away at the age of 95 earlier in December. Barbara Brotherton, SAM's Curator of Native American Art, spoke with the Seattle Times about how she "found her calling" in his classes.
Also in the Seattle Times: The largest-ever edition of their annual Pictures of the Year project. Take a moment to reflect on the visual stories that their team of photojournalists captured, against all odds.
"Everything we needed was suddenly in short supply. One photographer sewed masks for the entire staff. Others dredged masks out of their garages and closets. Yet another photographer found a supply of hand sanitizer made by a local distiller. Not wanting to worsen the shortage of PPE in this country, we eventually found a supply of more masks overseas. We've gone through a lot of them."
Inter/National News
Artnet writers name 10 acclaimed exhibitions they wish they could have seen this year, including Artemisia at London's National Gallery, Awol Erizku's show at FLAG Art Foundation, and—what's this?—Jacob Lawrence: The American Struggle at the Met? Lucky you, the exhibition arrives at SAM next spring.
Artist John Outterbridge passed away December 23 at the age of 87. Celebrated for his assemblage work, he was also a former director of the Watts Towers Arts Center; read more about his life and practice in the Los Angeles Times obituary.
The New York Times Magazine shares its annual end-of-year project, "The Lives They Lived." Don't miss Jenna Wortham on grappling with the afterlife of Breonna Taylor.
"I've come to see the thousands of images of Taylor as a memory of our collective will — even though it was betrayed by the state. Anti-lynching efforts were ultimately successful in reshaping the historical and cultural memory of the brutality and immorality of those deaths. 'We shouldn't see them — or this — as a failure, but as a project on the road to redemption,' [Leigh] Raiford told me. She reminded me that memory and memorialization are necessary for that work, as is the honest appraisal of the past to work toward justice in the present and the future."
And Finally
Let's get some room tone.
– Rachel Eggers, SAM Associate Director of Public Relations