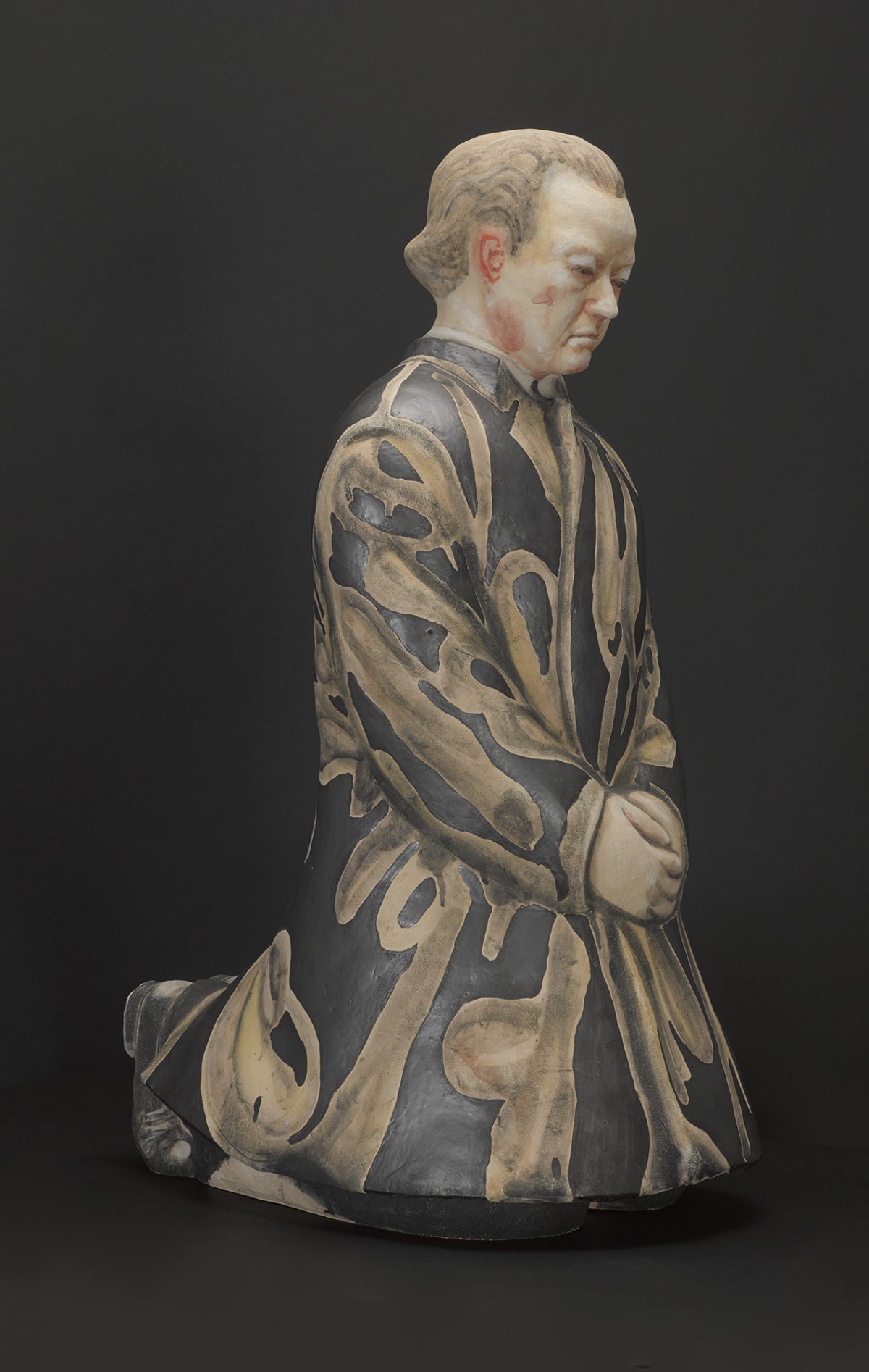 Like much of 2020, the past few weeks have generated a head-spinning number of events that we'll someday—and perhaps already—recognize as historic moments. This ceramic work by Akio Takamori, on view in the exhibition Body Language, is inspired by one such world-historical event.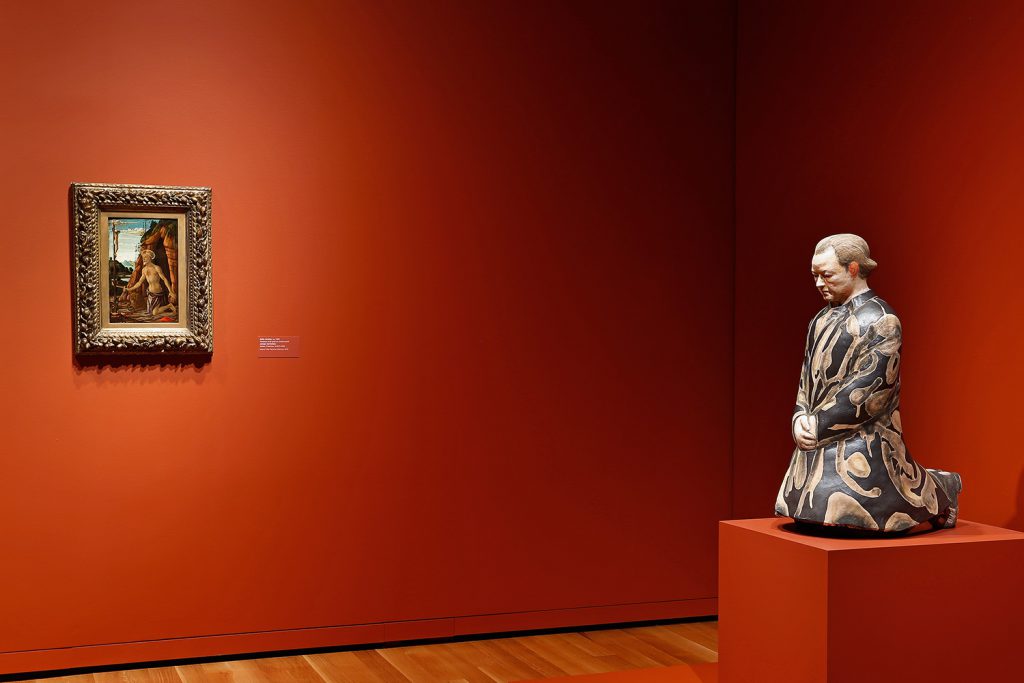 Titled Willy B, the sculpture memorializes a single action by Chancellor Willy Brandt, who in 1970 became the first German leader to visit Poland since 1939, when the country was invaded by Nazi Germany. Words are often times insufficient, and the Chancellor instead opted to act: he laid a wreath upon the monument to the thousands of Jews killed in the 1943 Warsaw Ghetto Uprising. As captured in the documentation of the event, Brandt knelt and solemnly bowed his head. This gesture—one of humility, deference, and respect—was seen and felt throughout the world, understood as a pivotal step by the German government towards healing the traumas of World War II.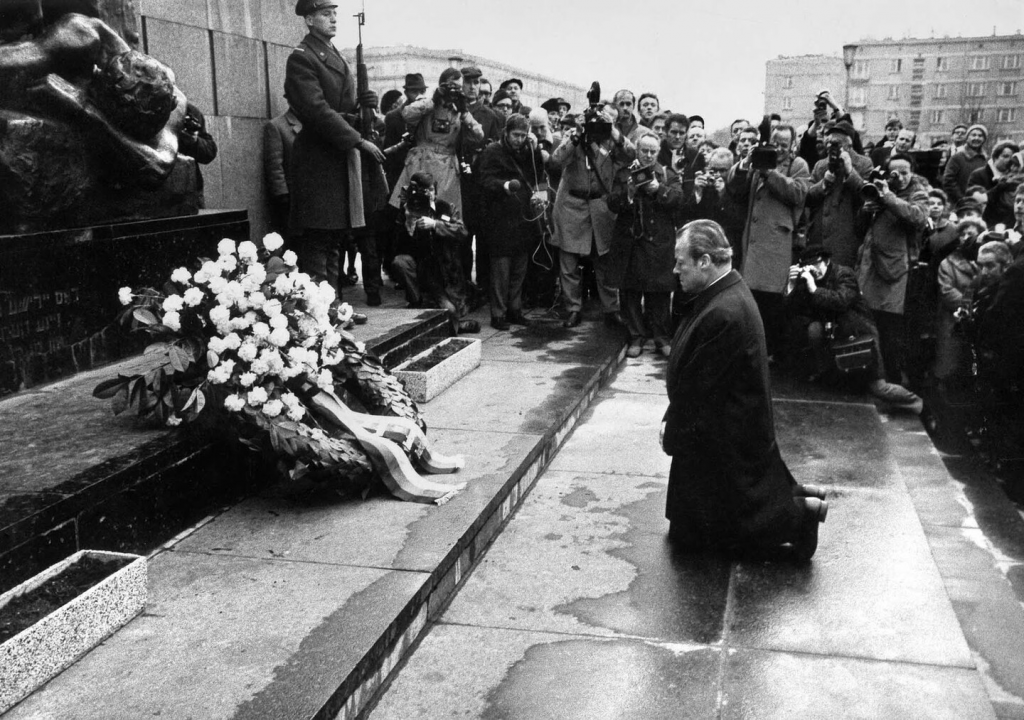 Takamori was a renowned ceramic artist in Seattle, where he lived and worked for decades. His sculptures bring to life a wide array of figures—villagers from his childhood upbringing in Japan, to more modern political and cultural figures. Regardless of his chosen subject, Takamori is always able to convey, with deep sensitivity and empathy, true human expression.
Made in 2016 during our last presidential election, Willy B was a central work in the exhibition Apology/Remorse at James Harris Gallery. The exhibition focused specifically on men apologizing and, inspired by images in the media, the works explored the social, cultural, and political narratives that underpin such actions. Willy B illustrates, like so many of Takamori's works, the artist's longstanding interest in "the deeper meaning of iconography and the truth about human nature." [1]
Indeed, four years later and on the other side of yet another polarizing election, our country remains as divided as ever. Inspired by Takamori and his depiction of Chancellor Brandt, it is worth considering—when words fail—what kinds of actions and gestures can help a country heal.
– Elisabeth Smith, SAM Collections & Provenance Associate
Images: Willy B, 2016, Akio Takamori, stoneware with under and overglazes, 35 1/2 × 16 × 23 1/2 in., Howard Kottler Endowment for Ceramic Art, Northwest Purchase Fund, Decorative Arts Acquisition Fund, Mark Tobey Estate Fund, Modern Art Acquisition Fund, 2017.12 © Akio Takamori. Installation view of Willy B, 2016, Akio Takamori (Japanese, active in the United States, 1950–2017), in the exhibition Body Language, Dec. 22, 2018–ongoing, photo: Mark Woods. Photo: German Chancellor Willy Brandt kneeling in front of the Monument to the Warsaw Ghetto Heroes, Poland, December 7, 1970. Photo by Sven Simon.