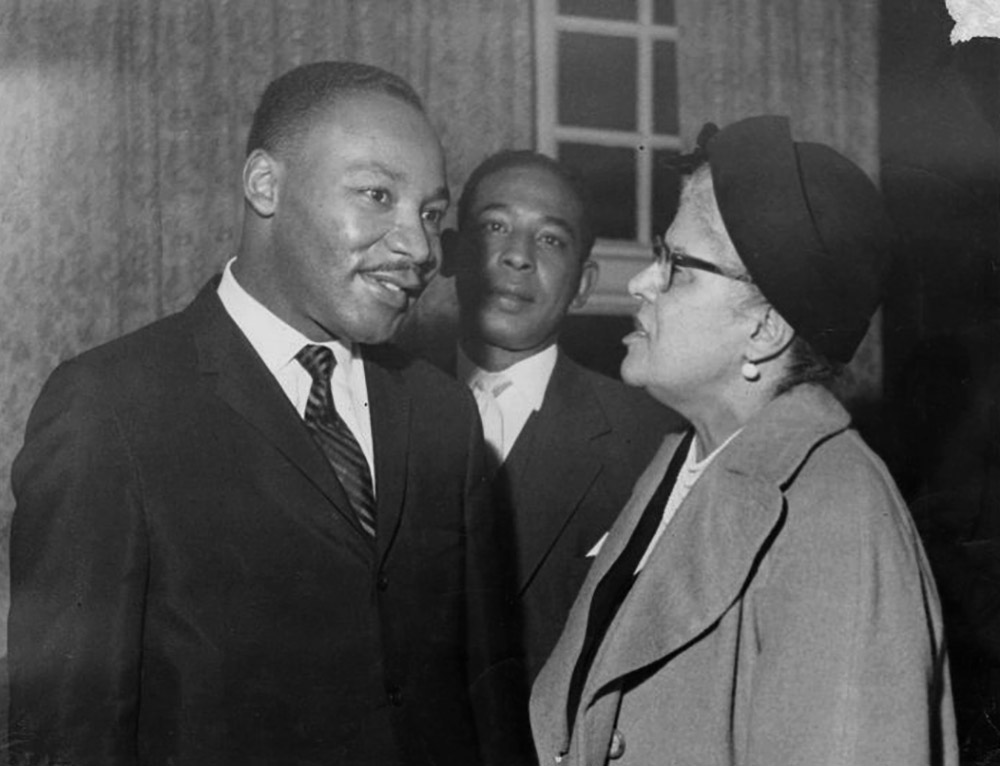 SAM is celebrating Martin Luther King, Jr. with a week of spotlight tours, focusing on works on view in the galleries that relate to themes of race and social justice. We invite you to celebrate Dr. King's legacy here at SAM.
Visit the galleries at noon today through Monday to participate in a different tour each day, led by members of SAM's curatorial and educational staff:
Jan 13: Carrie Dedon, Modern and Contemporary Art Curatorial Assistant & David Rue, Education and Curatorial Intern
Jan 14: Marcus Ramirez, Coordinator for Education & Public Programs, and Lindsay Huse Kestin, Museum Educator for Teen, Family & Community Programs
Jan 15: Jeffrey Carlson, Collections Coordinator
Jan 16: Pam McClusky, Curator of African and Oceanic Art
Jan 18: Chiyo Ishikawa, Susan Brotman Deputy Director for Art and Curator of European Painting and Sculpture
All tours are free and open to all. Participants will need to purchase a gallery ticket, but no special exhibition ticket is required. We invite you to join the conversation.
Image: Schomburg Center for Research in Black Culture, Photographs and Prints Division, The New York Public Library. "Martin Luther King, Jr. (left) and Eslanda Goode Robeson (right)." New York Public Library Digital Collections. Accessed January 13, 2016. http://digitalcollections.nypl.org/items/a7d0e925-f8b7-eff6-e040-e00a18060357