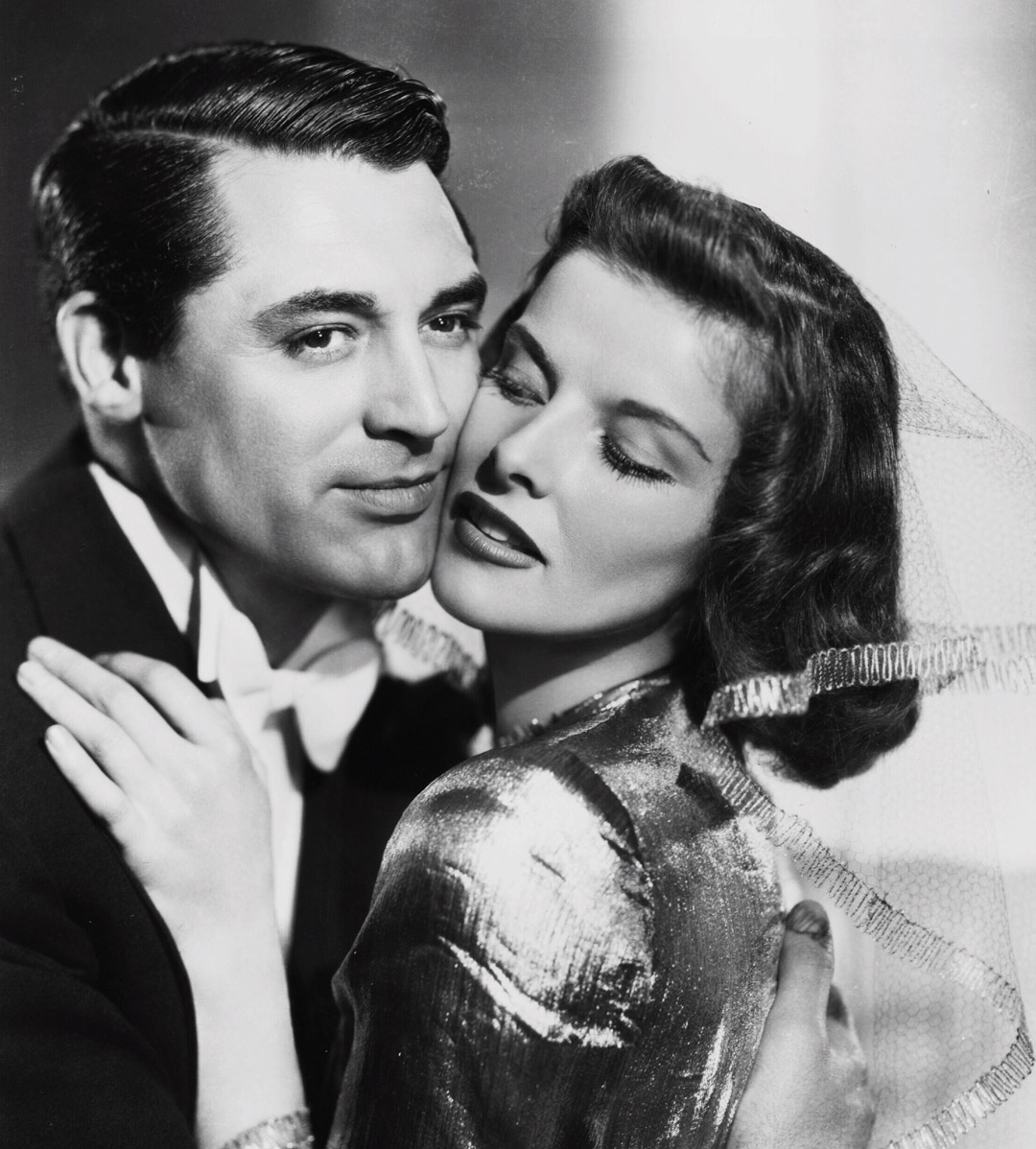 Cary Grant for President
Thursdays, Jul 7-Aug 11, 7:30 pm
Seattle Art Museum
In this political year we celebrate the fun-loving intelligence and casual, stylish charm of Cary Grant, who critics, authors, and Clint Eastwood call "the best, most subtly brilliant actor in the cinema." To put it simply, he's comic perfection.
Of course perfection takes hard work, even for the man who makes everything look easy and elegant. We picture him at age eighty-two, impeccable in a cashmere sweater, lounging in his Beverly Hills garden. Or fifty years earlier, nonchalant in a formal tuxedo, laughing with Katharine Hepburn at a chic Hollywood soiree. But who's this nine-year-old Archie Leach of Bristol, England, a child of working-class poverty and a traumatic home life? How did Archie grow up to be Cary, "the man from dream city," as a character calls him in The Bachelor and the Bobby-Soxer?
A lonely child weary of his parents' battles, Archie at nine was astounded to come home from school one day to find his mother gone—forever. Unbeknownst to the boy, his father had committed her to a mental institution and Archie had to live with the mystery of her absence. Alienated from his emotionally distant father and bored with school, Archie was a latch key kid fending for himself. Visiting backstage at a vaudeville stage show, he felt at home amid the "smiling, jostling people wearing costumes; they were cheerful and carefree; I had found a place to be, and people let me be there."
Escaping from spiritual darkness, Archie made his way into the light-filled world he was born to inhabit. Mature for his thirteen years, bright, tall, good-looking, athletic and graceful, he began touring Britain with a vaudeville troupe, reveling in audience applause, and, eventually, his father's pride.  Archie performed in New York at age sixteen, and the can-do American spirit, plus the exuberant, self-confident persona of swashbuckling US movie star Douglas Fairbanks, reinforced the English youth's quest to discover and become his best self. And just as Archie's vocal accent would become a unique blending of American and English tones, the English wit and sartorial paragon Noël Coward joined Fairbanks as an inspiring example of how to make one's way through life.
Archie flexed his artistic muscles on the New York stage, singing, dancing, acting, doing magic tricks and acrobatic stunts, and getting laughs. He identified wet, cold weather with the emotional malaise of his Bristol childhood, and he vowed to always live where the sun shone. It was time. The movies were being made in California, so he got in his used Packard and drove cross-country to Hollywood. He knew where he was going and he was about to take a world of delighted moviegoers with him—but he had to do something about that name. He was Archie Leach, but he chose to be Cary Grant. "I played at being someone I wanted to be until I became that person. Or he became me."
July 7: Bringing Up Baby (Howard Hawks, 1938). Our series begins at the pinnacle of screwball comedy, with serious-minded paleontologist Cary Grant at the top of a ladder putting together a dinosaur skeleton. His life is carefully planned: complete his project, get married tomorrow. But can the intrusive, chaotic whirlwind that is Katharine Hepburn and her pet leopard, Baby, show him a more wonderful life? Library of Congress 35mm print, 102 min.
July 14: My Favorite Wife (Garson Kanin, 1940). Bigamy was never so much fun as when Irene Dunne, lost at sea years ago, returns to find her husband (Grant) married to Gail Patrick. Juggling this crazy, comically contentious situation is difficult enough—and then hunk Randolph Scott, who Dunne was shipwrecked with, enters the picture. Library of Congress 35mm print, 88 min.
July 21: The Philadelphia Story (George Cukor, 1940). In this witty triumph for Cary Grant, Katharine Hepburn, and James Stewart, we join Philadelphia aristocrat Hepburn on the eve of her wedding to tycoon John Howard. Her ex-husband Grant, with a bemused light touch, hangs around the periphery letting her know that she's making an unwise marriage. And newsman Stewart plunges right in, falling for the magnificent woman he's been sent to report on. Which man Hepburn will choose remains a beautifully sustained question. Features a famous scene sparked by dialogue Cary Grant improvised. In 35mm, 110 min.
July 28: Arsenic and Old Lace (Frank Capra, 1944). Grant's a master of polite reserve, so it's a delightful contrast when he cuts loose and dithers about. What's driving him to distraction? His wacky Brooklyn aunts just might be poisoning visitors and burying them in the cellar. And then sinister Peter Lorre and Raymond Massey come to call. In 35mm, 118 min.
August 4: Mr. Blandings Builds His Dream House (H.C. Potter, 1948). Jammed into a tiny Manhattan apartment with his wife (Myrna Loy) and two daughters, Grant dreams of a serene house in the country. He impulsively buys an ancient farmhouse, and gets cheated by the real estate agent in the process. Then, as he deals with a deluge of construction problems, the frustrated Grant has to listen to the wry comments of his friend Melvyn Douglas, who has a flirtatious eye for Loy. In 35mm, 106 min.
August 11: Charade (Stanley Donen, 1963). Grant always worked with the best performers, and his only pairing with Audrey Hepburn is a high-style comic thriller. Hepburn has a lot to be puzzled about: her husband is mysteriously dead, there's stolen money, and menacing James Coburn and George Kennedy don't wish her well. But one thing's for sure—at one point she says to Cary Grant, "You know what's wrong with you? Nothing." With music by Henry Mancini. In 35mm, 113 min.
—Greg Olson, Manager of SAM Films
IMAGES: © RKO Radio Pictures Inc., Courtesy of Photofest.