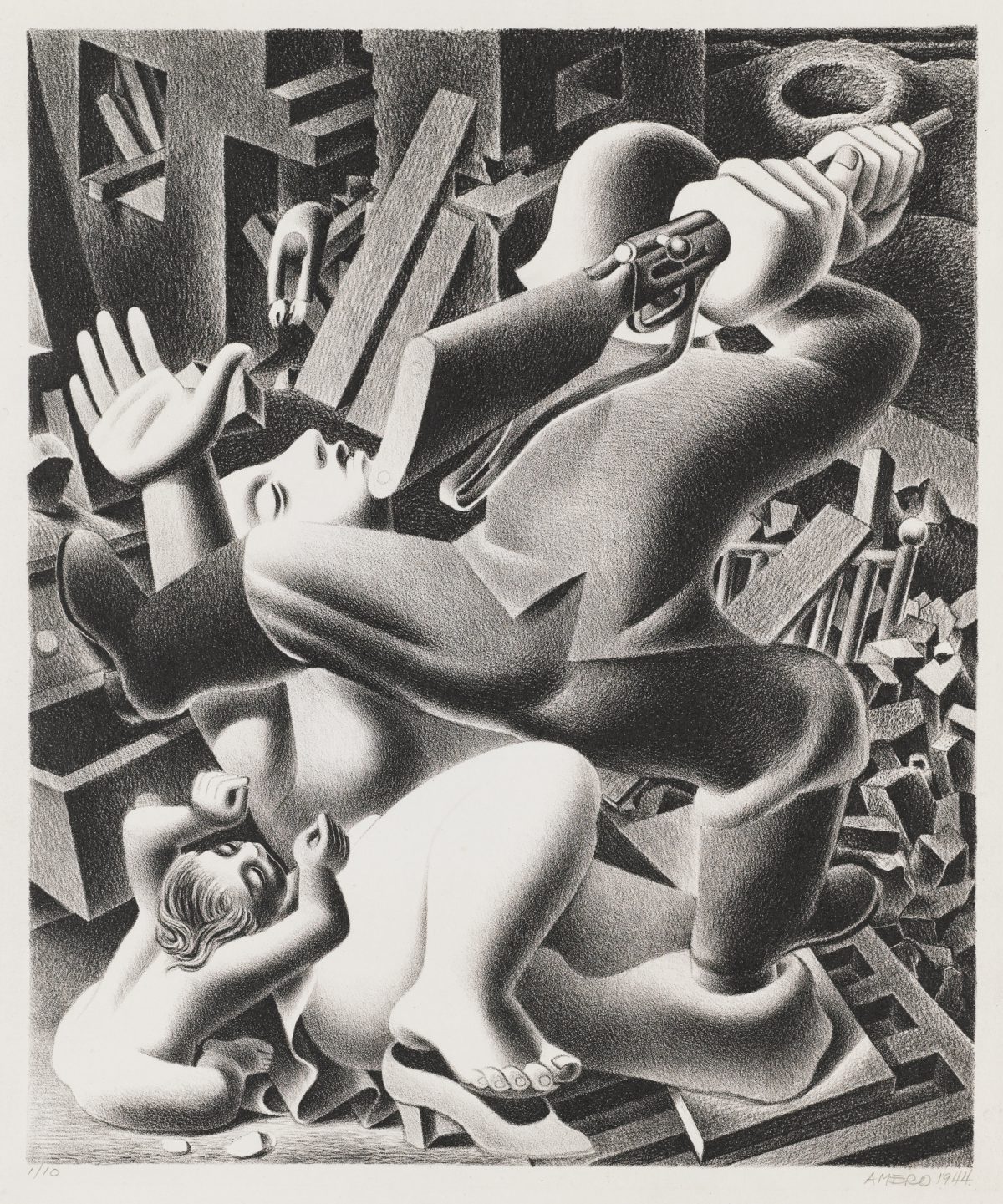 Art has always played a key role in the work of protest and social reform. Artists' reactions to our current moment, filled with social unrest and calls for social change, echo the works of revolutionary artists working during the Mexican Revolution (1910–1920). Amelio Amero, like his contemporaries Diego Rivera and José Clemente Orozco, created murals for the public art projects supported by the Revolutionary government of Mexico.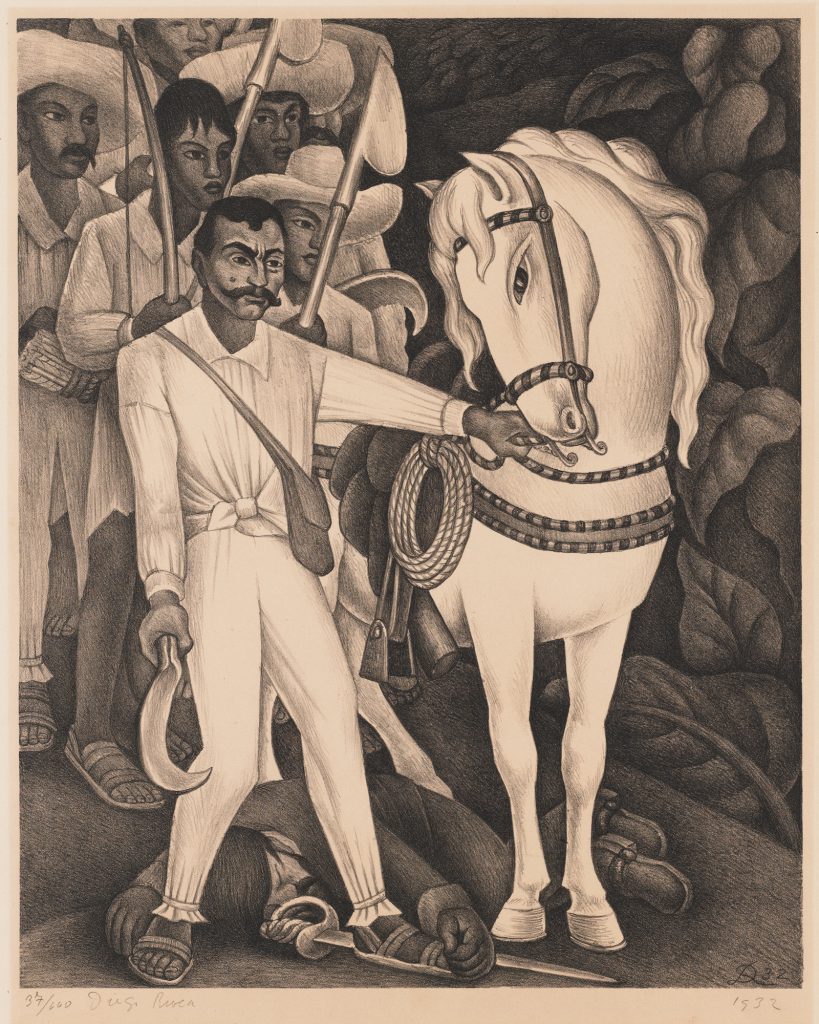 Rivera's 1932 lithographic print depicting Emiliano Zapata, the leader of the peasant revolution who became a symbol for agrarian rights, showcases the naturalist style that the Mexican muralists used. These socialist artists were aptly committed to public art and they were committed to creating art that was accessible to the general public. As a member of the Estridentistas artist group, he followed the Italian Futurist groups and believed in non-elitist art. In addition to large public murals, these artists also created prints which could be quickly and cheaply made and disseminated widely. Although highly skilled in the case of Rivera, the lithograph—made using a stone and a crayon—didn't require the artist to make their image in reverse, nor did it require specialized training. Additionally, the prints could easily be transported and would reach a broader audience.
In War (1944), Amero uses the same lithographic printing technique in an image that combines a critique of violence and militarized conflict with a promise that violence can end through the hands of brave citizens. As the booted, helmeted soldier prepares to thrash a citizen who has been literally brought to her knees, with a hungry child beside her, she raises her face to the sky, closes her eyes, and holds up a strong, oversized hand in an act of faith and protest. The hand reaches out from the shadows to provide hope for those struggling through the unjust times.
Born in Ixtlahuaca, Mexico in 1901, Amero came to the United States in 1925 via Cuba to work in New York, which is where he became interested in Lithography. In 1940 Amero returned to the United States to teach art in Seattle at the University of Washington and the Cornish College of the Arts. During his time teaching in Seattle, Washington, and Norman, Oklahoma, where he taught at the University of Oklahoma from 1946 until the end of his career. Amero continued to create works that depicted Mexico, and worked in the Mexican muralist style, favoring realistic, hyper-cylindrical figures depicted in tempera and lithography, over the abstract and oil paint heavy styles gaining popularity in the mid-century.
As we all confront issues of violence and oppression in our current society, Amero's work is a reminder for us to support artists calling for change.
– Genevieve Hulley, SAM Curatorial Intern, American Art
Images: War, 1944, Emilio Amero, lithograph, 23 1/8 x 19 3/4 in., Eugene Fuller Memorial Collection, 44.84 © Estate of Emilio Amero. Zapata, 1932, Diego Rivera, lithograph, 16 1/4 x 13 3/16 in., Eugene Fuller Memorial Collection, 44.623 © Artist or Artist's Estate