Muse/News: EDI at SAM, Cultural Space Renaissance, and a Colescott Record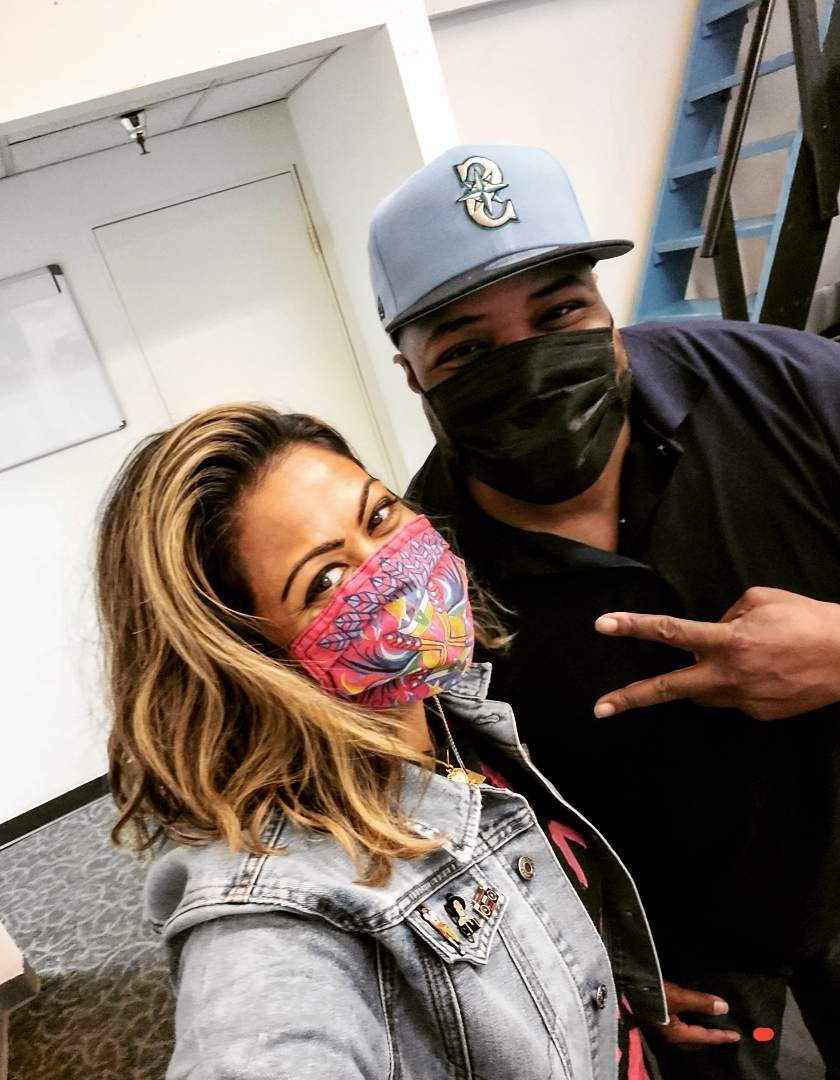 SAM News
Priya Frank, SAM's Director of Equity, Diversity, and Inclusion (DEDI), appeared on Converge's Morning Update Show as part of their #FeelGoodFriday. She and host Omari Salisbury talk about her work for SAM, what's on view at the museum, and her custom kicks. Her segment starts at minute 37, but watch the whole episode!
"Celebrate AAPI Heritage Month by Visiting These Art Museums," says House Beautiful, which includes the Seattle Asian Art Museum on its list. It will be at a very limited capacity; get your tickets for later in June now. Learn more about the dramatic reimagining of the building and its collection, which debuted in February 2020, check out project partner US Bank's interview of SAM CFO Cindy Bolton.
And on view later this summer at SAM downtown: Monet at Étretat. Art & Object shares the news about this show that will take us to France's Normandy Coast.
Local News
John Grade, whose monumental tree sculpture Middle Fork graces SAM's Brotman Forum, has been busy installing his new work at Sea-Tac airport; the Seattle Times has photos and a time lapse.
"Emerging from our caves": Crosscut's Brangien Davis has a whirlwind look at the many arts and culture events you can attend (gasp!) IRL.
"Is Seattle ready for a cultural space renaissance?" asks Beverly Aarons for South Seattle Emerald, looking at what's happening with Seattle's new Cultural Space Agency PDA.
"The Cultural Space Agency will give its BIPOC leadership the power to support cultural space projects in Seattle that directly benefit vulnerable communities most impacted by displacement."
Inter/National News
Artnet's Taylor Defoe reports on the changes happening at DC's National Gallery of Art: it just reopened with a new brand identity and a new chief curator, E. Carmen Ramos.
Rebecca Mead for the New Yorker on "the mysterious origins of the Cerne Abbas Giant."
ARTnews and everyone else reported on the major acquisition by the forthcoming Lucas Museum of Narrative Art: Robert Colescott's now-legendary George Washington Carver Crossing the Delaware, which was included in SAM's 2018 show Figuring History.
"This particular one is both contemporary and historical," [museum director and CEO Sandra] Jackson-Dumont said, referring to the caricatures depicted in the painting. "It bridges popular culture and history. It's a wonderful opportunity for us to make sure the Lucas Museum is participating in expanding the canon."
And Finally
– Rachel Eggers, SAM Associate Director of Public Relations
Photo: Priya Frank