Muse/News: Wonder Boys, Men on Pointe, and Frankenthaler's Poise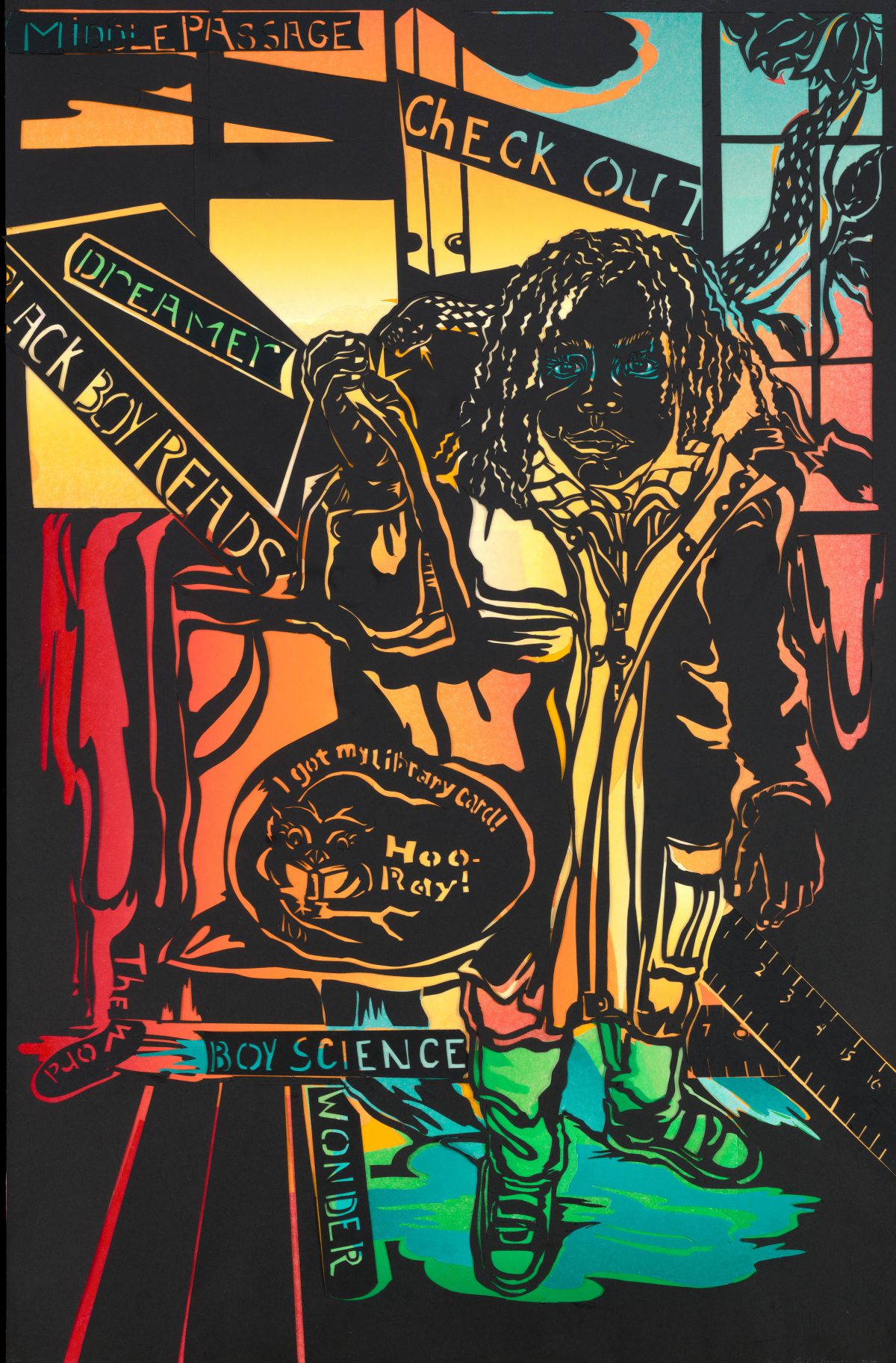 SAM News
The Seattle Art Museum is now open with the special exhibition Jacob Lawrence: The American Struggle on view through May 23. KOMO's Eric Jensen interviews curator Theresa Papanikolas about the Struggle series in a video for Seattle Refined.
Also on view at the museum: Barbara Earl Thomas: The Geography of Innocence. The Seattle Times' Megan Burbank, Corinne Chin, and Ramon Dompor visit the celebrated Seattle artist's first solo show at SAM, along with two special visitors: friends and portrait subjects Elisheba Johnson and her son Emery Spearman (whose portrait is titled, Wonder Boy).
"The struggle her work reckons with is more internal, cerebral, something every viewer is called upon to consider. 'I create what I want from the other,' she said. 'So it's not a space for you to go and just think about all the bad things that happen to Black people or happen to Black children. What about your own children? What about you?'"
Local writer Naomi Tomky for Condé Nast Traveler with a great weekend agenda for Seattle, including a stop at the Olympic Sculpture Park.
And finally, over the weekend, SAM's Asian Art Museum invited the community to reflect on its steps at a memorial for those impacted by anti-Asian racism and violence. See stories from Capitol Hill Seattle Blog and KIRO.
Local News
"What's the Deal with That Immersive Van Gogh Installation?" asks the Stranger's Jasmyne Keimig. She responds and makes recommendations for immersive art installations more worth your time.
NFT? We don't get it, either, but Crosscut's Margo Vansynghel looks into the "booming—and controversial—world of crypto art."
The Seattle Times' Moira Macdonald speaks with Ashton Edwards, Pacific Northwest Ballet's first male professional division student to take pointe technique classes, about traditional ballet's possible gender-fluid future. Don't miss the video by Ramon Dompor and Corinne Chin.
"The first time Ashton Edwards tried dancing on pointe, it felt like coming home. 'It was just like magic. It felt beautiful on pointe. I felt like I could dance forever.'"
Inter/National News
There's a new auction of photographs documenting missing paintings that Jacob Lawrence made while he was a war artist with the Coast Guard during World War II, Artnet's Brian Boucher reports. The photographs could help unearth more original Lawrence works.
The Washington Post's Peggy McGlone reports on the Smithsonian's search for six—yes, six!—museum directors, which could "reshape the institution for generations."
NPR's Susan Stamberg on a new biography of Helen Frankenthaler by Alexander Nemerov; don't miss the from-the-archives 1988 audio interview with the artist, too.
"Asked what the paintings are 'about,' the biographer says, 'that lyrical moment of possibility in life, which is not unmixed with sadness and even grief. It's about feeling the world.'"
And Finally
Muse/News recommends: Victor Luckerson's Run It Back newsletter.
– Rachel Eggers, SAM Associate Director of Public Relations
Image: Wonder Boy, 2020, Barbara Earl Thomas, American, cut paper and hand-printed color backing, 40 x 26 in., Courtesy of Claire Oliver Gallery, photo: Spike Mafford.