Object of the Week: Stele of Chaywet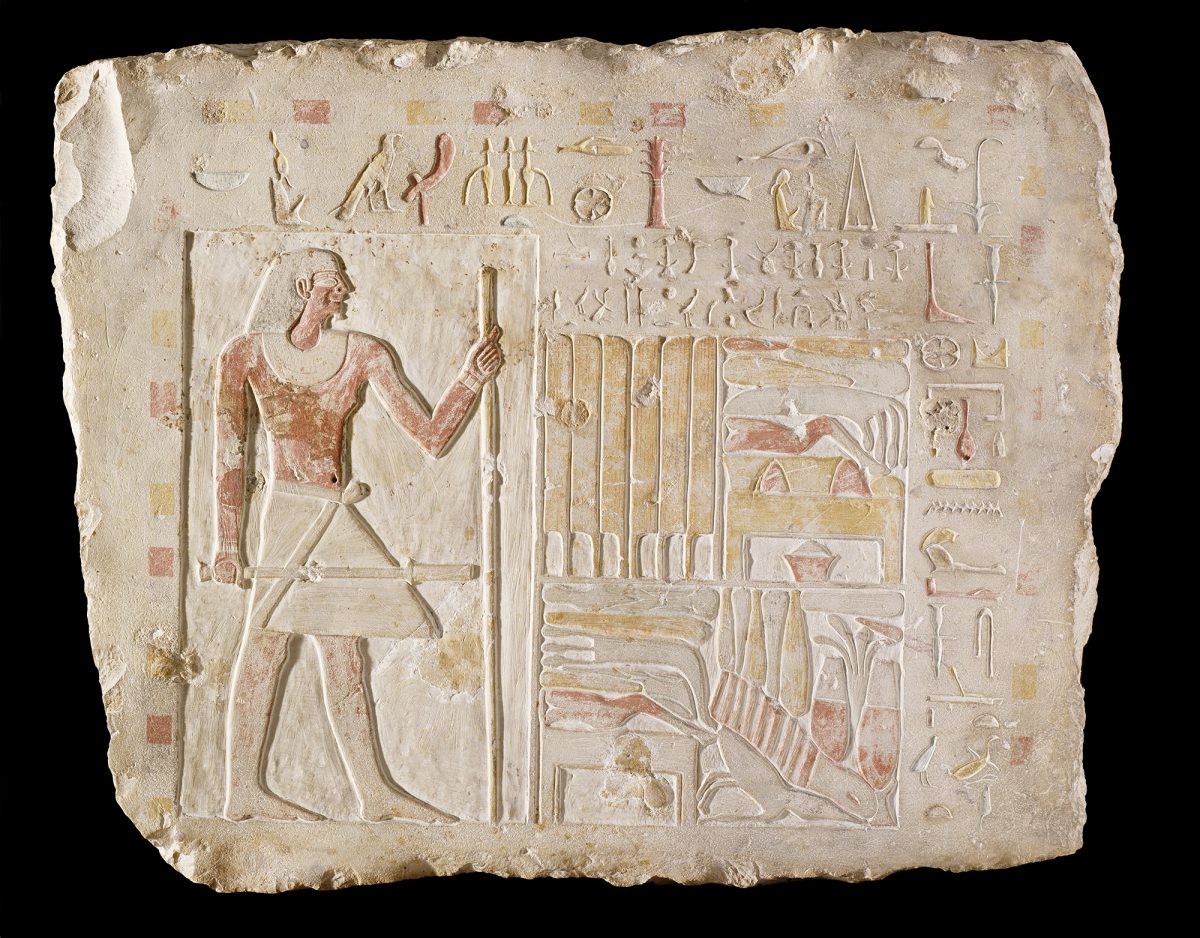 On Labor Day 2020, I cast a vote for one profession to be given special recognition: farmers and food providers. This Egyptian stele in SAM's collection points out how we eat to thrive, now and into eternity. It also reminds us that perhaps we should give more credit to those who make that possible.
Chaywet lived over 4000 years ago and wanted people to know he was a man of means. He carries a staff and scepter, wears a large necklace, and inscriptions tell us he had the title of Treasurer of Lower Egypt. His wealth enabled him to commission a stele to provide what he needs for his afterlife. He needs food, and lots of it, as noted in hieroglyphs in the middle of the right side: "A thousand of bread, a thousand of beer, a thousand of oxen, a thousand of birds, and a thousand of every good and pure thing."
In the relief carving, there are two offering tables loaded with long bread loaves, cow haunches, fruits and vegetables, a dead bird, and jars of beer. Underneath the top table is a stand where Chaywet could wash his hands before and after eating. Learn more about Chaywet's status and the stele's inscriptions.
Today, Chaywet's desire to be well fed is evident. Yet it is his position as a bureaucrat most celebrated in his attire and inscriptions, not who supplied him with his meals. In many parts of the world, the labor of farmers, bakers, brewers, cattle herders, and hunters is rarely celebrated in art. This overlooked credit to food providers is noted in the words of Martin Luther King, Jr.: "Before you finish eating breakfast this morning, you've depended on more than half the world. This is the way our universe is structured, this is its interrelated quality."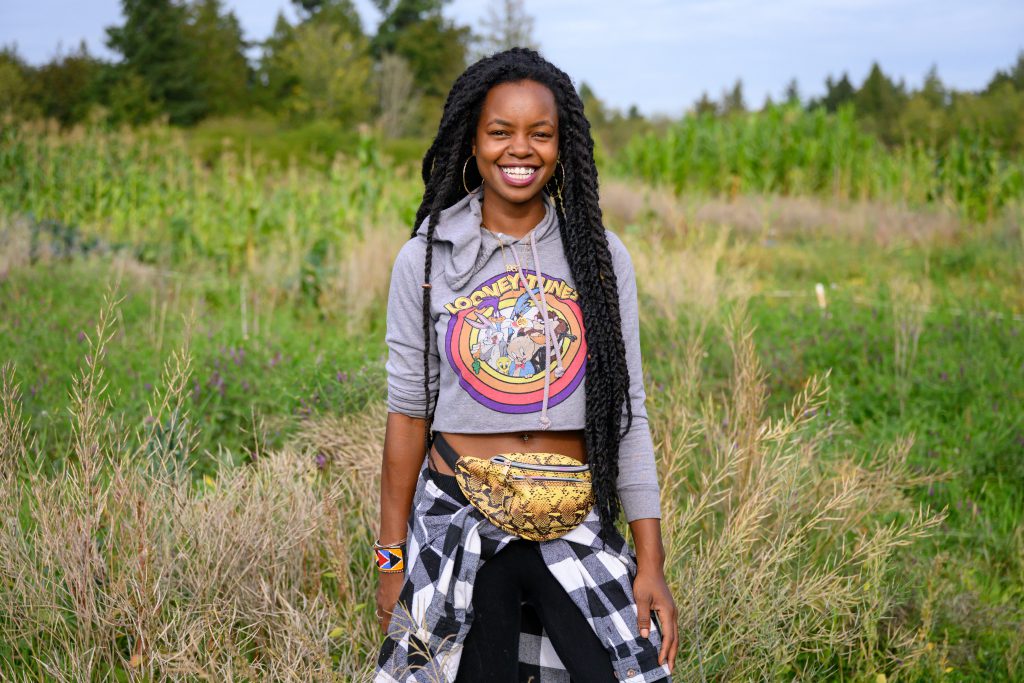 In this year of pandemic change, awareness of food sovereignty has spawned new attention for farmers around Seattle. Nyema Clark, founder of Nuturing Roots on Beacon Hill says, "In times like these, small farmers truly are becoming superheroes."  Marcus Henderson, leader of Black Star Farmers, has spoken of "a garden as a healing space." For more about their efforts, and how Black farmers have been finding ways to increase access to healthy foods, here are a few references:
– Pam McClusky, SAM Curator of African and Oceanic Art
Images: Stele of Chaywet, ca. 2250 – 2000 BCE, Egyptian, limestone and pigment, 22 x 27 x 5 3/4 in., Thomas D. Stimson Memorial Collection and partial gift of Hagop Kevorkian, 47.64. Nyema Clark, photo by Sharon H. Chang, South Seattle Emerald.