The Education Resource Center Turns One!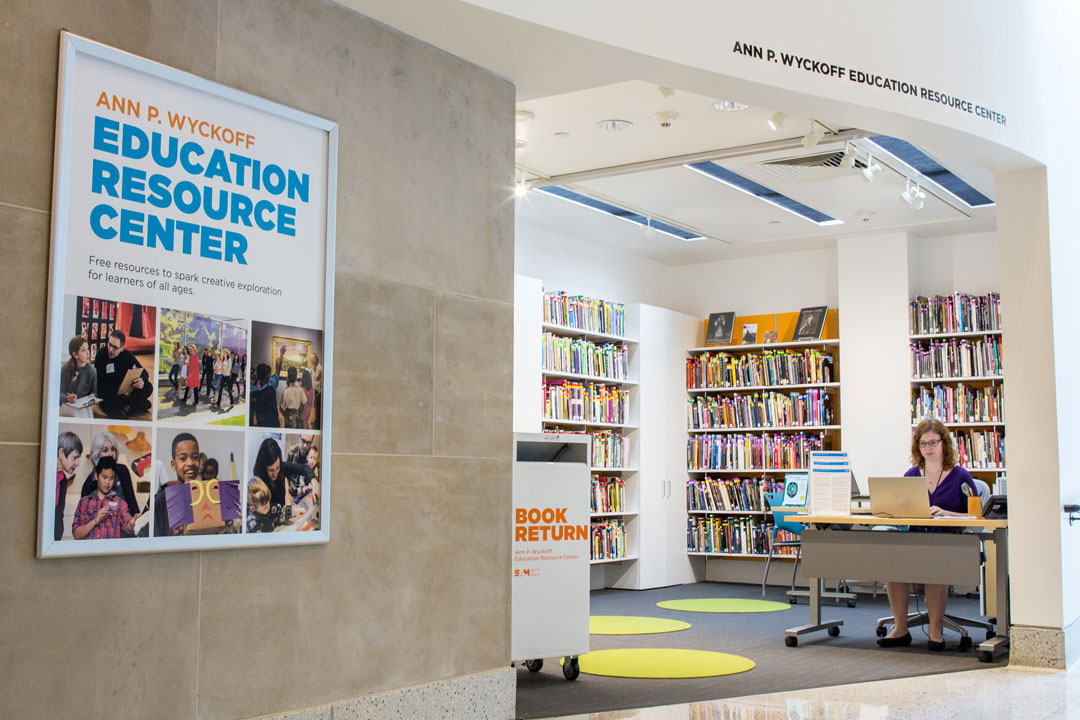 This June, the Ann P. Wyckoff Education Resource Center celebrated its one year anniversary at SAM! We're proud to have had a fantastic first year here in our brand new space and to have gotten to know our great downtown community.
Formerly the Teacher Resource Center at the Seattle Asian Art Museum, the Education Resource Center (ERC) is a free lending library at SAM. Our goal is to spark creative learning by providing inclusive and engaging resources for learners of all ages. Anyone is welcome to visit and check out our art books, picture books, DVDs, graphic novels, curriculum guides, and Family Fun resources for free to take home with them. In the last year teachers, families with young children, students, community leaders, and more have taken advantage of this fun opportunity.

We've welcomed educators into the museum during Educator Preview nights, where they can catch a first glimpse of the latest exhibitions, enjoy food and drinks, and see all of the educational resources the museum has to offer. Museum visitors have enjoyed our new family reading area, where they can stretch out and take a break to read, relax, and play. We are really encouraged by the enthusiastic response to our first ever Family Fun Storytime event. This exciting new program is full of songs, dance, and art as we travel to the galleries to read a story together. During our last storytime, we danced along with Lynette Yiadom-Boakye's Trapsprung, read some brilliant books, and created our very own drums using tin cans and balloons.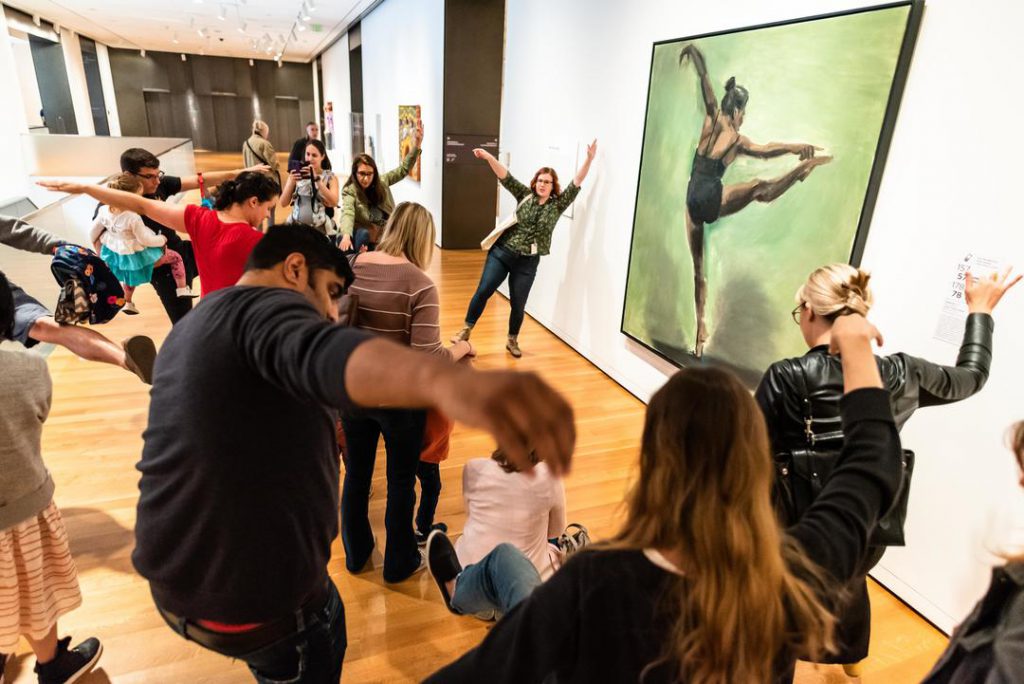 We also launched a few other new programs with families in mind! For families looking for a fun self-guided activity in the galleries, we created our Gallery Reads, which pair a children's book with a work in the galleries and offer looking questions to encourage creativity and critical thinking. Our new Family Fun Packs will be released later this year and will take you on a longer art adventure where you can make, read, move, and play while connecting to art.
Family Fun Story Time, June 2019
We plan to continue to provide even more books, resources, and programs for you to use in the classroom or at home. So whether you are searching for ways to integrate art into your classroom, the latest storytime books, a documentary on your favorite artist, or a space to relax with your children when you visit the museum, we look forward to welcoming you to the ERC.
The Education Resource Center is open to the public Wednesdays through Saturdays 10 am–2 pm. Everyone is welcome to become a borrower and check out materials from our extensive collection for free. Please email us with questions!
– Jordyn Richey, Wyckoff Education Resource Center Librarian and Educator
Images: Photo: Natali Wiseman. Photos: Robert Wade