Museum Bhavan: A Book-Object by Dayanita Singh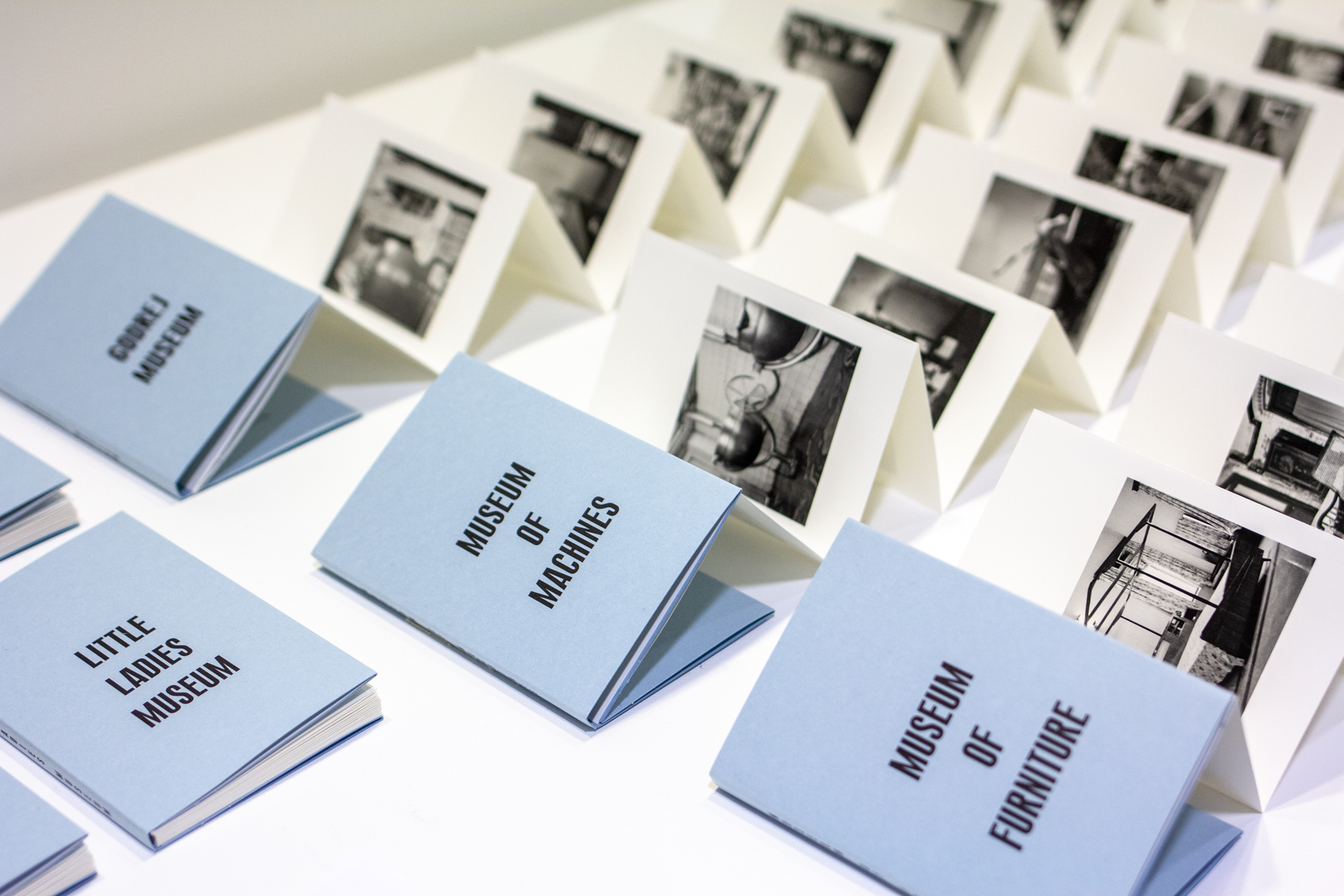 During SAM's current exhibition, Peacock in the Desert: The Royal Arts of Jodhpur, India featuring the rich artistic traditions of India, SAM's Dorothy Stimson Bullitt Library is showcasing one its own treasures of Indian artistic practice: Dayanita Singh's artist's book, Museum Bhavan (2017).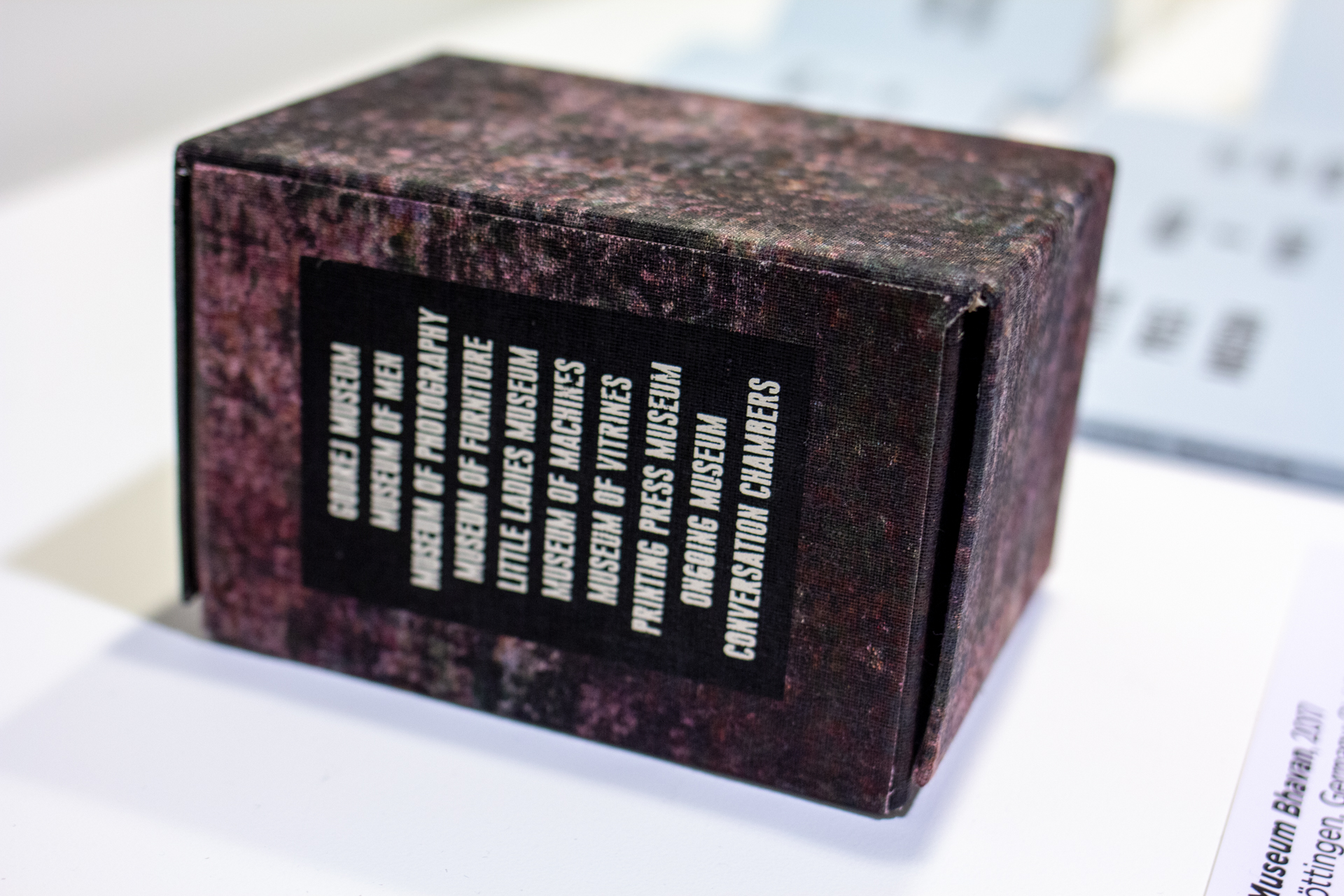 This limited edition artist's book is an extension of another compelling work created by the artist. Singh initially created a large, structural, non-book version of Museum Bhavan in 2015 as a series of large, wooden portable "museums" that incorporates hundreds of photographs from her many decades of work in an easily alterable display. It is from this original Museum Bhavan that the artist's book, Museum Bhavan, originated.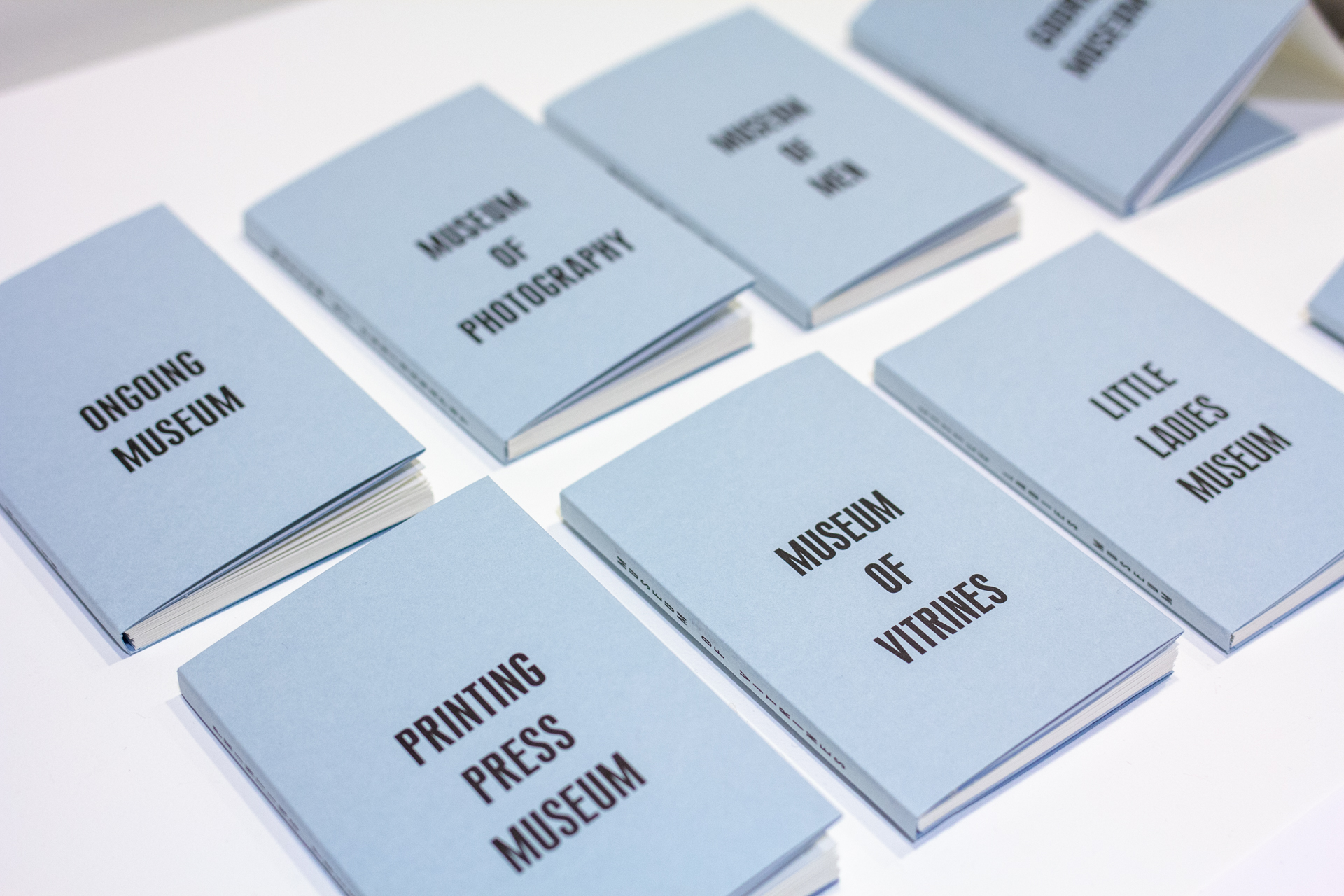 Here is the original Museum Bhavan on display at the Kiran Nadar Museum of Art in Delhi in 2013. See a walkthrough of the installation here. (Source: Google Arts & Culture.)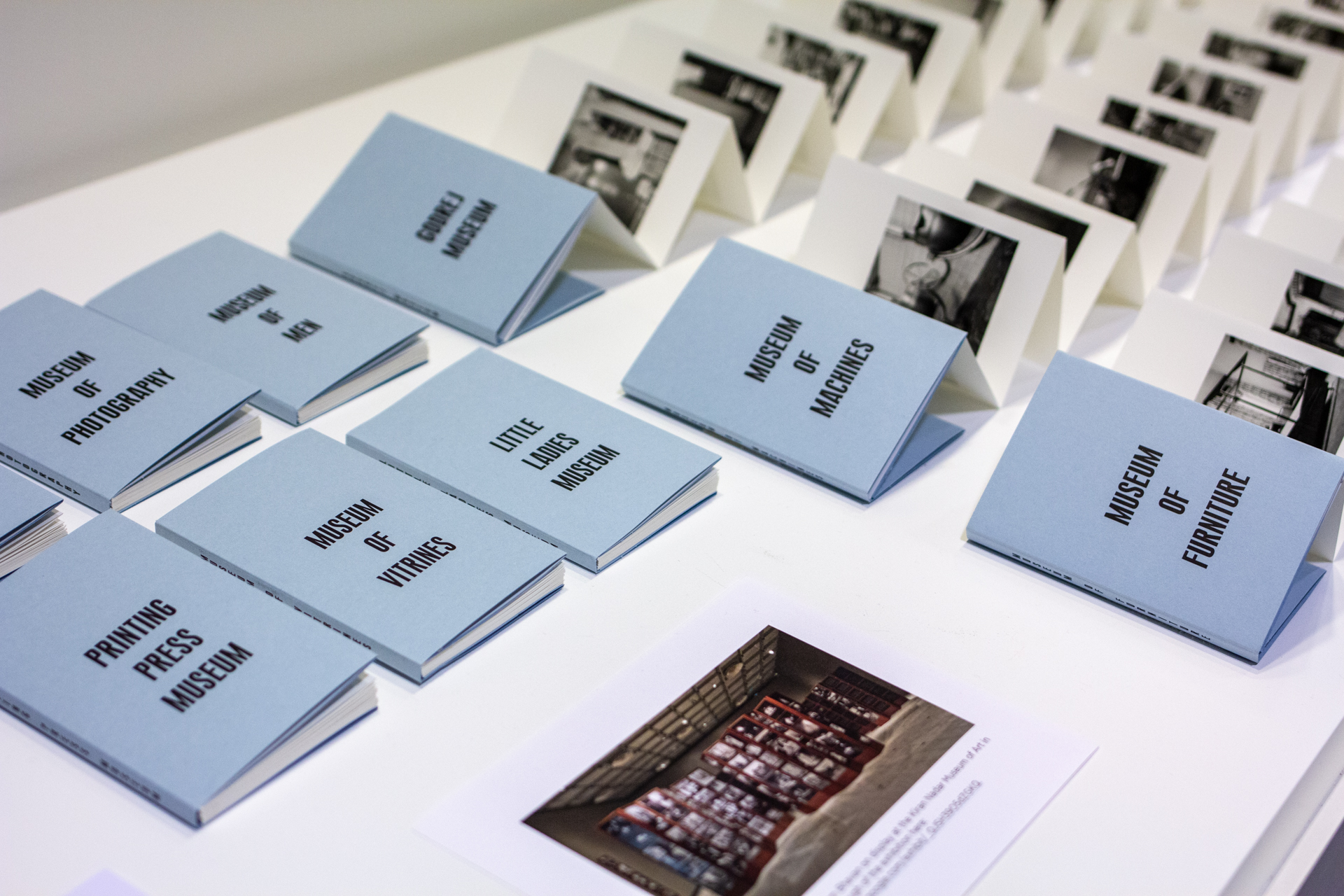 In 2017, Singh published the "book-object," Museum Bhavan, as an easily transportable "pocket museum," working with long-time collaborator and publisher Gerhard Stiedl. This Museum Bhavan includes a series of nine accordion-fold books—which she refers to as "museums"—that contain Singh's black-and-white photography and fold out into long strips. This aspect mimics the series of wooden accordion panels used in the original Museum Bhavan. Additionally, the 2017 version includes a booklet of conversations entitled Conversation Chambers that also reflects an aspect of the original: the structures of the original Museum Bhavan can be opened to act as a wall or they can be pulled inward to form intimate spaces. Accompanying wooden benches and tables help create "chambers" that encourage reflection or conversation. The conversations documented in the artist's book include one with her publisher, Gerhard Steidl, and another with curator and writer, Aveek Sen. Unlike the original Museum Bhavan, the "book-object" version is enclosed in a handmade clamshell box created in India, covered by fabric designed by the artist.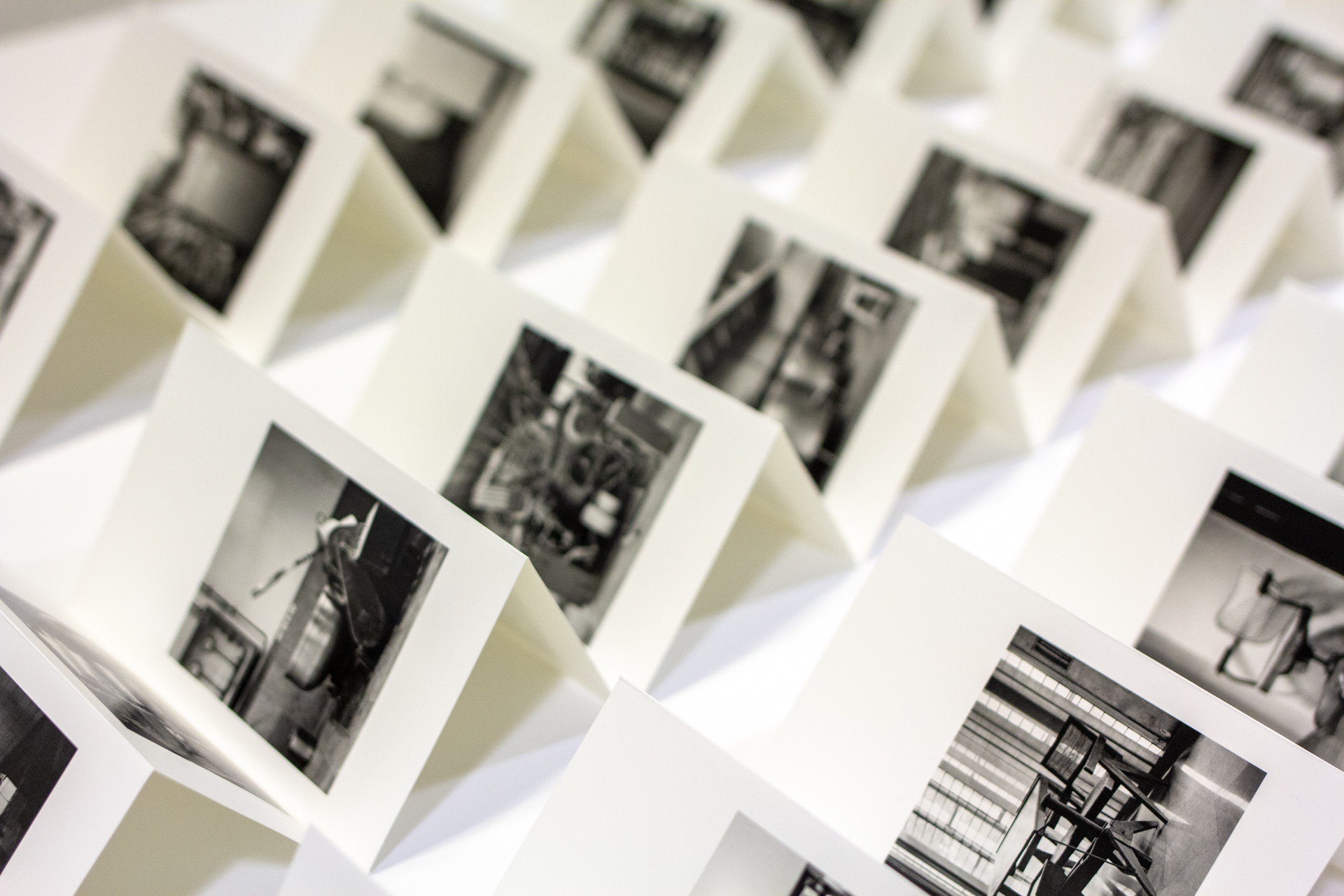 Through this book form, Singh has pushed the original Museum Bhavan's concept of the evolving presentation further. This Museum Bhavan is an artist's book, a photo book, and something that can be displayed as a tabletop exhibition while simultaneously being the catalog of that exhibition. By offering an exhibition in a box, Singh encourages viewers to install and curate the work as they like and where they like. Singh desires "the mass-produced quality of publishing and the uniqueness of the art gallery…," but she wants to make it accessible. She believes that this kind of work is the museum of the future.
Similar to the original version, the title of each "museum" or book is ambiguous and interchangeable: Museum of Men, Godrej Museum, Little Ladies Museum, Museum of Furniture, Museum of Vitrines, etc. Her photos appear without titles or captions. The ambiguity, she says, is intentional.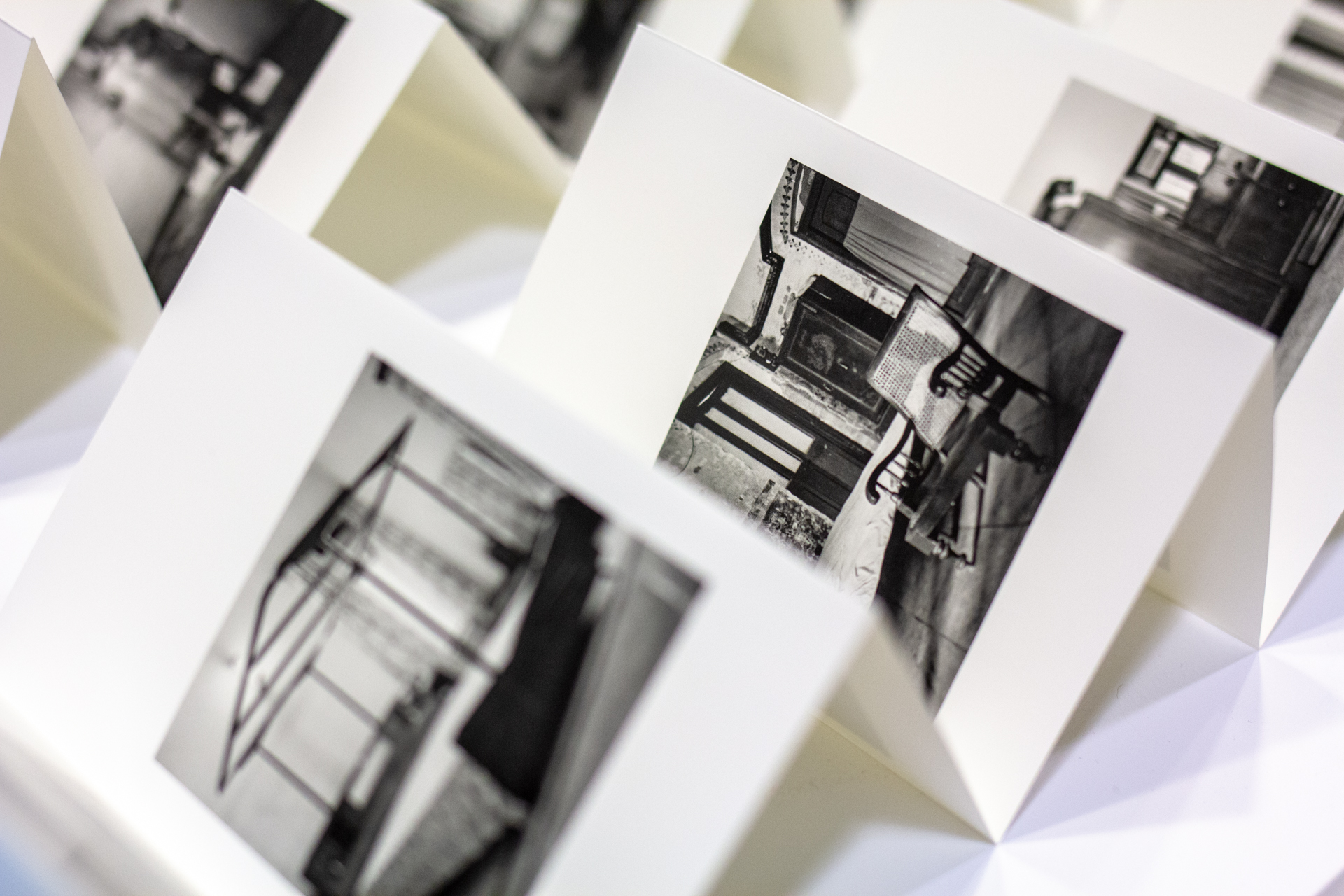 "I don't want to spoon-feed you with photographs, and I don't need to because photography is such a magical medium…. If you allow it, it will present all sorts of meanings."

—Dayanita Singh
To get a closer look at these works, another artist's book by Singh (Sent a Letter, 2008), or other works in our Book Arts Collection, make an appointment to visit the Bullitt Library. Appointments can typically be scheduled Wednesday–Friday, 10 am–4 pm.
– Traci Timmons, Librarian
In consideration of Singh's intent, the display of Museum Bhavan will change in the case throughout the run of Peacock in the Desert: The Royal Arts of Jodhpur, India.
Photos: Natali Wiseman