Get to Know SAM's VSOs: Lyta Sigmen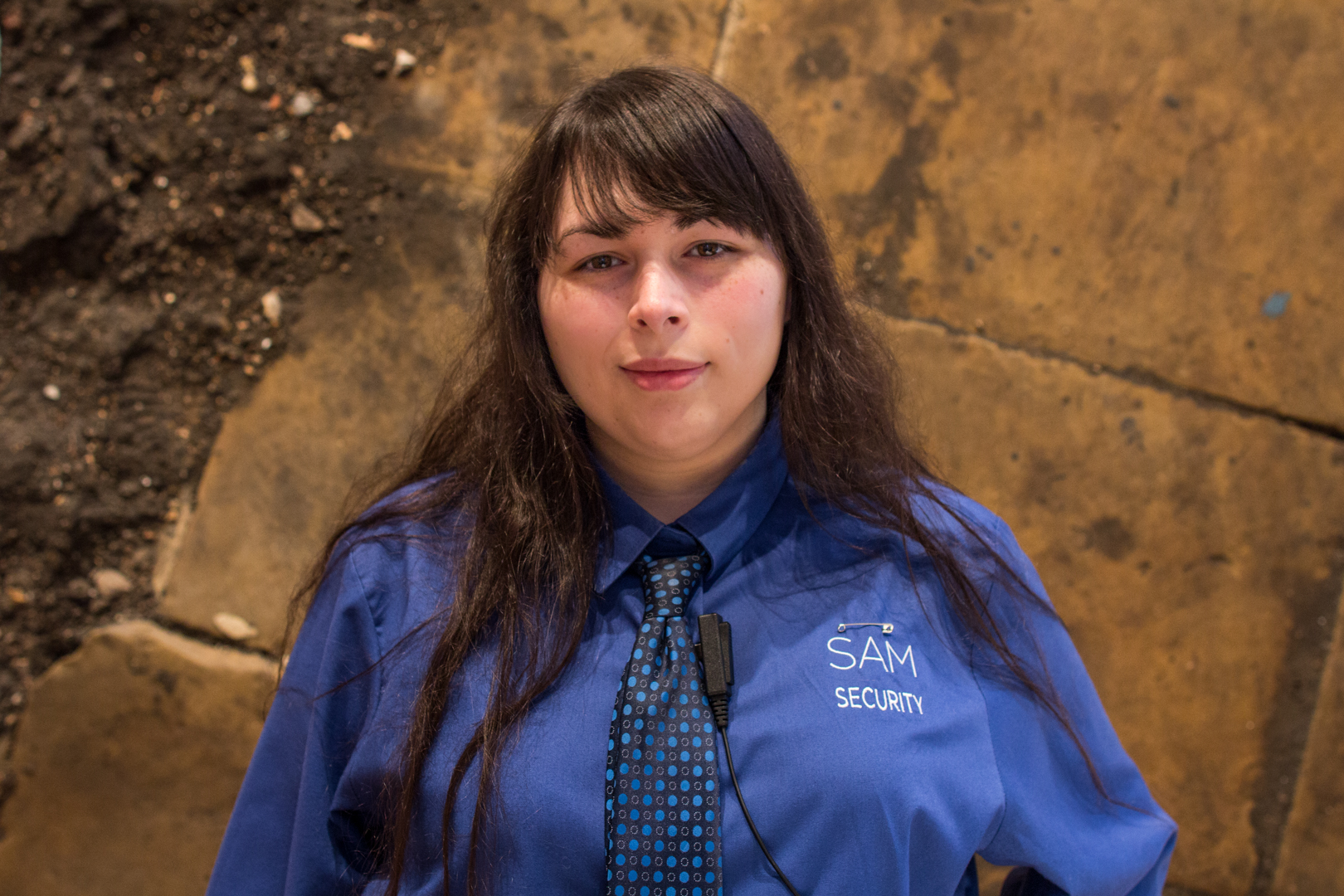 Lyta Sigmen is a graduate of the Cornish College of the Arts design program. She frequently finds herself gravitating towards the arts, for work and for pleasure. She's currently illustrating and writing her own graphic novel, and is also recording and producing gaming related content for YouTube five days a week under a secret pen name.
SAM: UW Professor Denzil Hurley's installation Disclosures (May 20–November 5) is currently on display. What stands out to you about this recent addition to the work on view at SAM?
Lyta Sigmen: Walking into the room, you can imagine and feel the energy of the marches and protests that are so abundant today.
What is your favorite piece of art currently on display at SAM?
Puget Sound on the Pacific Coast by Albert Bierstadt in the American Art gallery is visually very striking and alive with activity. Be it imagined or painted from reality, this piece is alive with magic and activity!
Who is your favorite artist?
This sort of question is like asking what my favorite food or movie is. It can change on a whim based on my mood on any given day. I respect a lot of artwork you wouldn't find in a museum. Friends and fellow artists make art based on their struggles in our world, and how it impacts them—from young Asian-American artist, Yao Xiao, to story writer and comics artist Mark Crilley. Ask me again tomorrow, I guarantee the answer will be different.
What advice can you offer to guests visiting SAM?
With the museum offering such a range of art, not everyone will appreciate the vast collection. I would say, consider the type of art you want to see to help guide you, but keep an open mind in galleries that invoke a "huh" response.
Tell us more about you! When you're not at SAM, what do you spend your time doing?
When I'm not working, I'm either involved in my relationship with my partner, illustrating/writing for my graphic novel, or recording/editing for my online YouTube channel. Sadly the comic isn't done, and the YouTube thing is under a secret pen name. It's all part of the allure!
– Katherine Humphreys, SAM Visitor Services Officer