For the Love of Art: Mary Joyce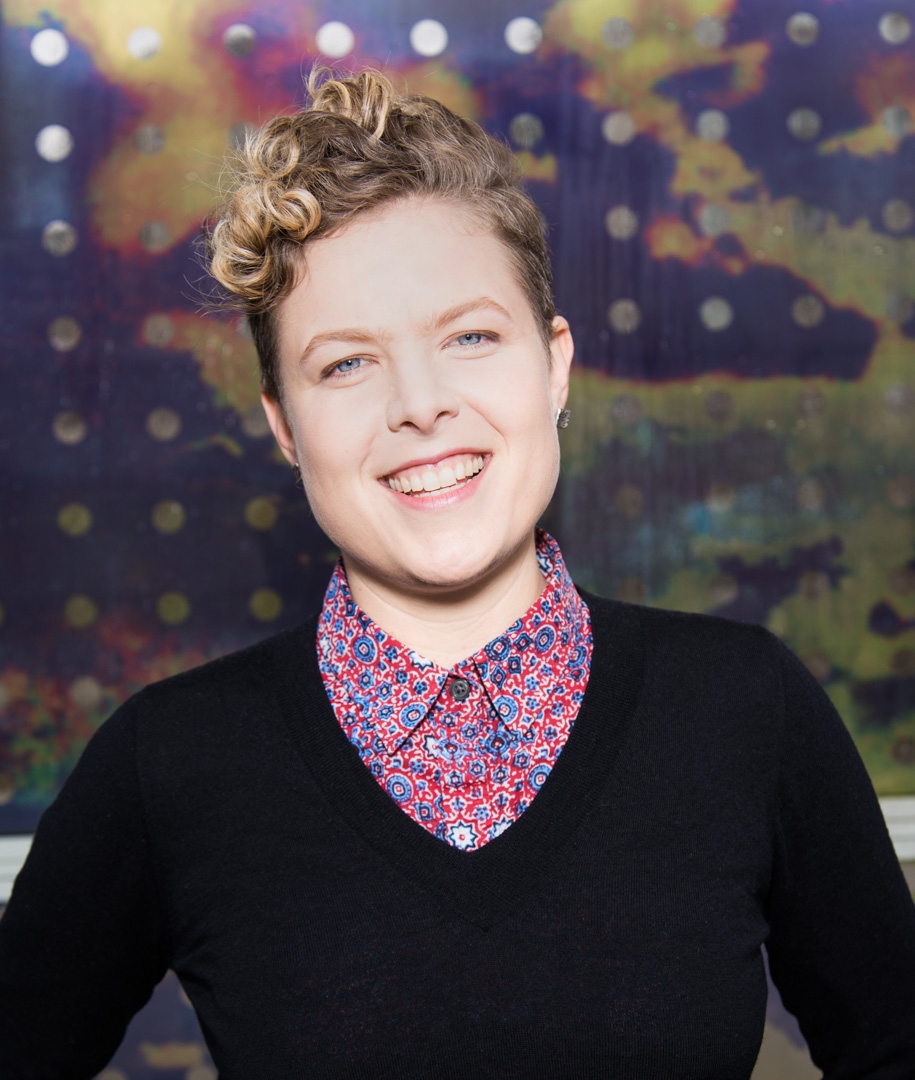 MARY JOYCE
Digital Strategy Consultant
Member since 2013
Why do you love art?
Art helps me to think differently, to see the world in a new way. I particularly like contemporary art for this reason—it is bounded only by the artist's imagination and their ability to physically realize the idea.
What's your occupation? What are your hobbies or passions?
I am a digital strategy consultant with a particular focus on using digital tools for activism. That means that I help people who want to change the world figure out who they need to persuade in order to do that and then how to persuade them. In the realm of political activism, often people want someone in the government to make a change. But it could be any kind of audience. If you want to change the world, usually you have to persuade someone to take some action and that's where communication comes in.
I hear you worked on the Obama campaign.
Yes, I did, in 2008. It was very exciting to do the first digital campaign. I was the operations manager for the new media department. We had 60 people working on email, graphic design, and video. It was really cool to see how the technology and communication work was being driven by strategy. There was a Facebook group called "A Million Strong for Barack Obama." One of the reasons to do that was not only to gin up [individual] support, but to seek media support. They said, "Oh you are never going to have a million posts in a Facebook group." Then when we did, there was additional media coverage from that. So doing something new was part of the branding.
What brought you to Seattle?
I came here for grad school. I have an MA in communication from UW. Right now I am doing communication consulting and also working on an organization that's going to do strategy training practice online. There is a lot of activism around right now where people are really passionate but it's not clear who they are trying to influence or what their demand is. Sometimes it's ok to go out there and show your feelings, but if you can direct these feelings for some practical change—that's what I'm for.
Where does art fit into the picture?
Art is basically part of liking humanity. Why would I want to oppose oppression or support human rights? Because humans can do beautiful things like make art. It's very much an alpha/omega situation for me. Defending human rights, helping people make their lives better so that they can make beautiful things like sculpt, paint, play music, or write poetry—that's the connection.
Do you think art is something that people are freed up to do once they achieve . . . would you call it freedom?
I think that people are hardwired to create. Obviously, in history, people in horrible conditions have created beautiful art. But if you free someone's spirit from fear, physical need, or other kinds of oppression, then there is an opportunity for that person to blossom and more fully express themselves. I would say that oppression and art can coexist, but people who are free to express themselves are more likely to do so.
How does the museum fit in?
The museum is where I can easily come in contact with art. We can see art in a magazine or we might pass a piece of public art in the city, but if you want to seek art out you know you can have that experience in a museum. And in addition to their collection, SAM has talks and performances that provide all kinds of artistic experiences throughout the year. It's also just a relaxing and pleasant place to hang out and take a break.
Why did you join SAM?
I was a student at the time and a friend brought me for an event. I was buying a ticket and the very effective salespeople told me that for $10 more I could become a member for the whole year. The student rate was such a great deal to allow me to support an arts institution. In my family supporting culture is valued. Obviously as a student I really didn't have resources but because I could afford the student rate and support an institution, I wanted to do that.
Because SAM believes everyone should have access to art and creativity, we offer memberships at a variety levels. Find out more about joining as a student and begin enjoying SAM for free for an entire year. Join now and see Jacob Lawrence: The Migration Series before it closes on April 23. The Migration Series focuses on social justice issues surrounding the Great Migration of African Americans from the rural South to the industrial North in the decades after the First World War. If you agree with Mary that art is crucial to our humanity, share in art at SAM starting today.
Photo: Scott Areman.