Community Gallery: Early Masters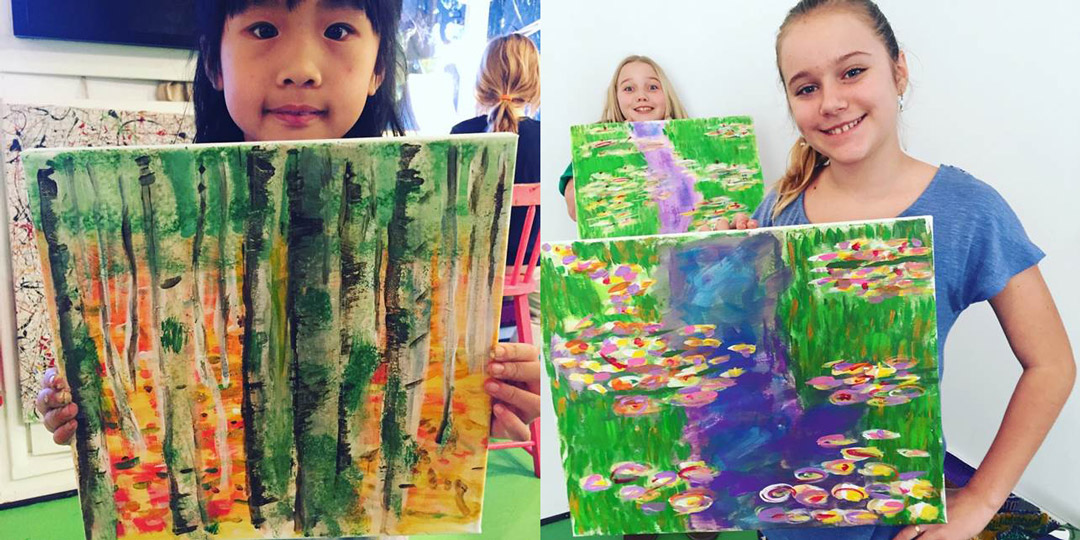 As the founder of Early Masters, a Seattle-based art school, I'm always searching for ways to connect children to art history and get them truly excited about artists, artwork, and the museums in which artworks reside. Since 2011, a highlight of our programming has been our community partnership with SAM and our student exhibitions in Seattle Art Museum's Community Corridor Art Gallery.
For several months, our young artists (ages 7–15) prepare for their opening at SAM through visual presentations, music, conversation, and of course painting. They become familiar with artists through studying their technique and style, what inspired them, and what their world was like.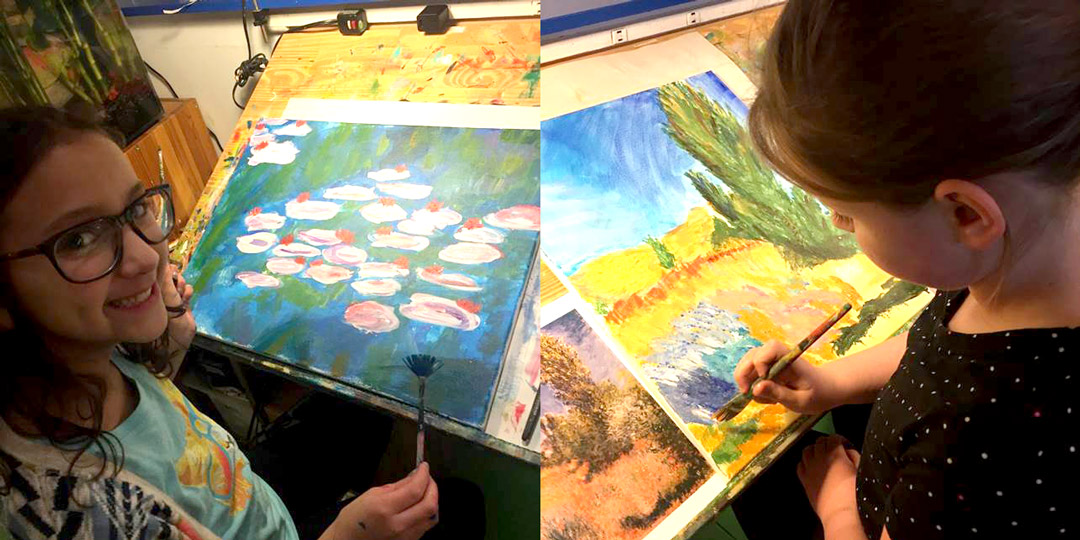 Our seventh student show, currently hanging, is inspired by SAM's exhibition, Seeing Nature: Landscape Masterworks from the Paul G. Allen Collection. Our budding artists never seem to tire of Monet and his magical home at Giverny or Cézanne and his beloved Mont Sainte-Victoire, and they created over 200 paintings inspired by the art in the exhibition. Students loved interpreting works of artists such as Manet and Seurat and often found some techniques more mysterious than others. Comments such as, "I'm getting cross-eyed, how did Seurat do it?" or "I could do dots all day!" were often heard (along with a lot of laughter) around the studio. I'm always amazed at the fearlessness of our young students, and how a blank canvas never seems daunting. In fact, it's always a welcome challenge.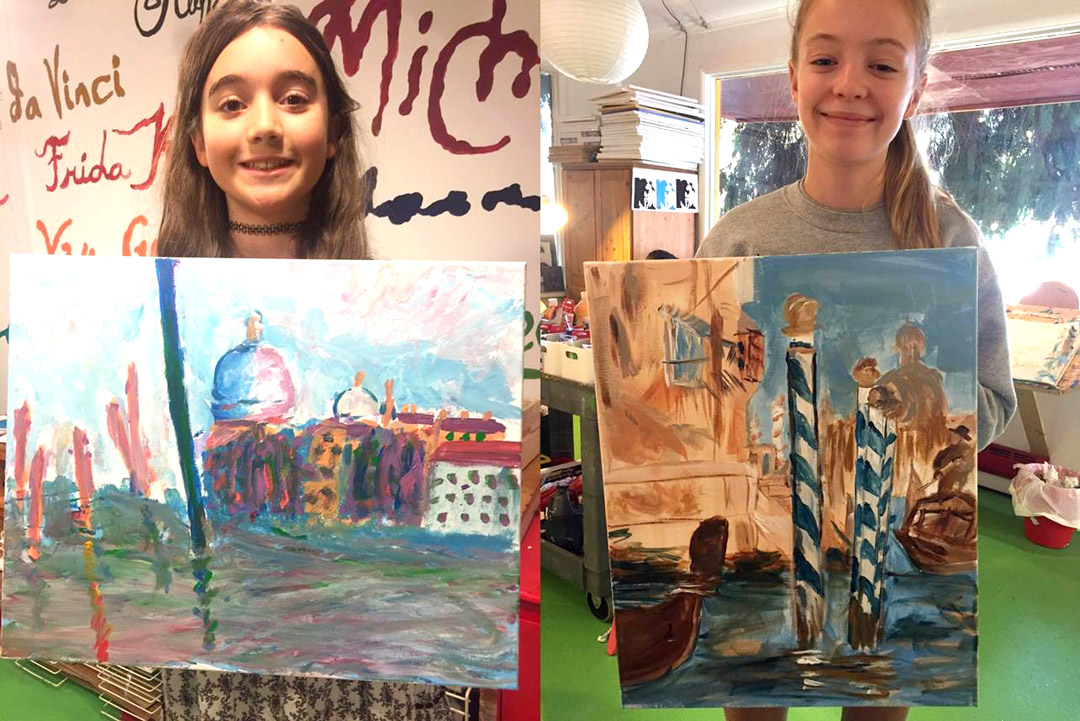 Our students were thrilled at the chance to examine the paintings in Seeing Nature after having studied them for months. They were surprised by the actual size of the works, the colors, or the thickness of the paint on the original works of art. One thing is for sure, they all feel a sense of ownership and connection to the paintings they studied. They will never forget Klimt's Birch Trees, or Monet's Waterlilies, and they certainly won't forget having their own artwork on display at SAM.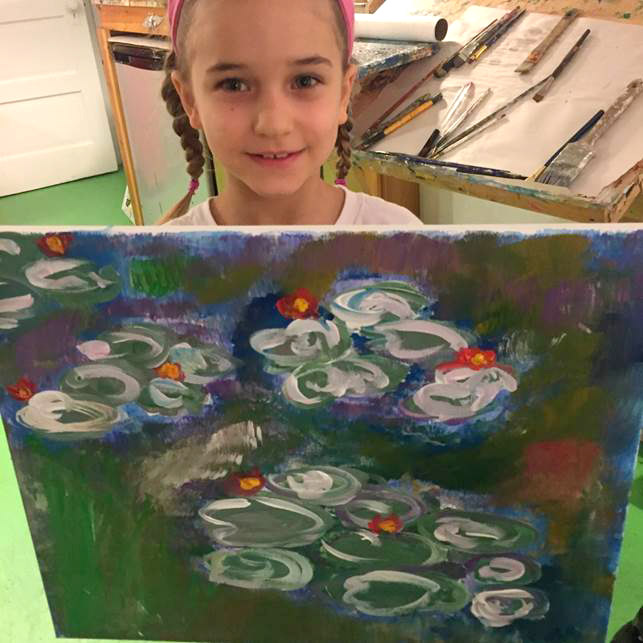 Being part of the Community Corridor Art Gallery is an incredible experience—not just for our young artists, but for the families and friends who come see the artwork and experience the pride of having the work celebrated at SAM.
– Shelley Thomas, Founder, Early Masters
 The Early Masters Student Exhibition is on view through March 26, 2017 in the Community Corridor Art Gallery. Stop by to see work by these young artists for free through Sunday!
Photos: Courtesy of Early Masters