Film/Life: Thelma Schoonmaker Presents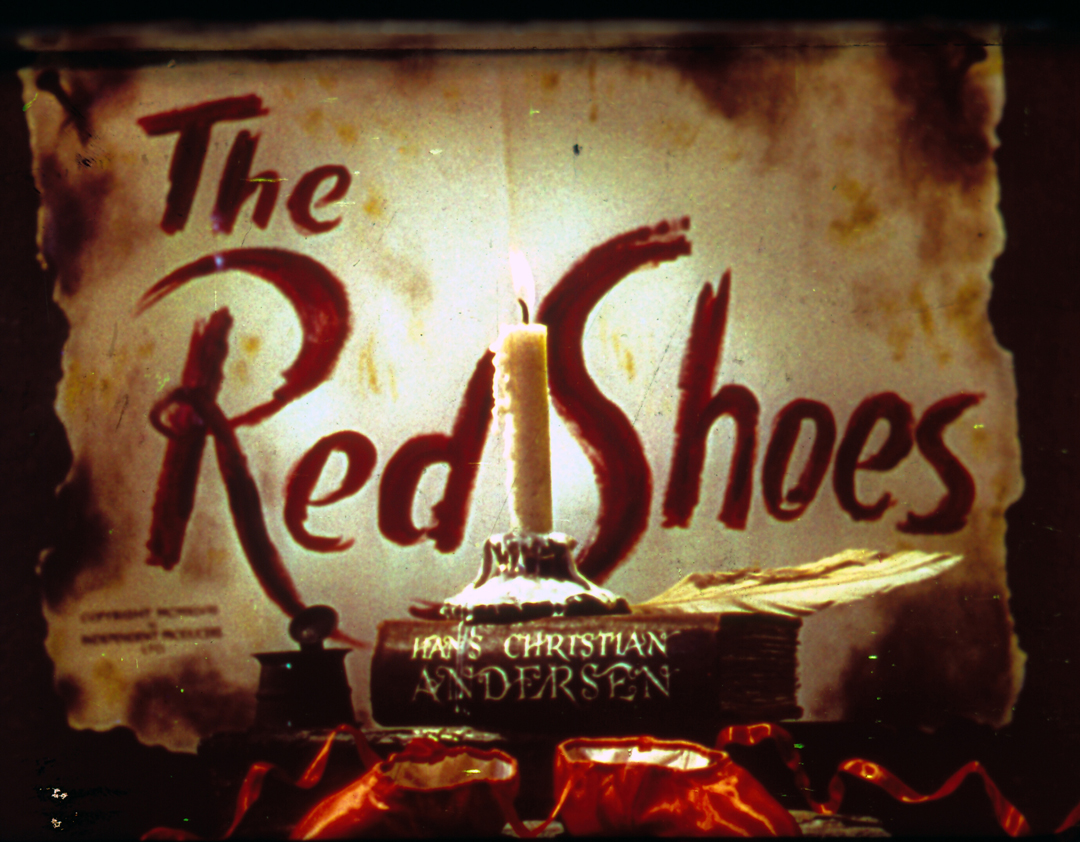 In 1989, at Seattle's Burke Museum, I toured an exhibition of 19th-century Native American artifacts with the legendary British film director Michael Powell (1905-90) and his wife, Thelma Schoonmaker, who has received three Oscars for editing all of Martin Scorsese's films since 1980. Michael's eyesight being somewhat dimmed, Thelma read a text panel of Chief Seattle's words aloud: "Every part of this country is sacred to my people. Our dead never forget this beautiful world that gave them being. They still love its winding rivers, great mountains and sequestered vales, and they ever yearn in tenderest affection over the lonely-hearted living, and often return to visit, guide and comfort them." Michael considered this for a moment, then looked at me with his intensely blue, far-seeing eyes: "That pretty much says it all, doesn't it?"
 Young Powell was a "dreamy boy" of the English countryside, who grew up attuned to the mystical murmurings of nature and the invisible forces and connections that draw us to certain places and people, and that make us ponder the deep questions of life and death. Powell's sense of the mythic in everyday reality, his ravishing pictorial vision, wild imagination, and questing heart empowered him to conjure true cinematic magic. King Arthur's Merlin, Shakespeare's Prospero, and Aladdin would rightly call him brother.
Almost every film Powell made with his writing partner, Emeric Pressburger, breathes the rarified air of fairytale or fable, even when set in post-World War II London. The Red Shoes, their most famous film, is based on the Hans Christian Andersen tale of a girl whose wish to dance at a grand ball in red shoes is granted. But the shoes are possessed by dark sorcery, and though the girl is tired at evening's end and wants to go home, the shoes sweep her on and on, never stopping. The film sweeps us into the world of passionate young people who live to dance. It's a rainy afternoon, everyone crowds into a threadbare back street theater, and someone turns on a record player. Vicky Paige (Moira Shearer, another of Powell's red heads) takes the stage and, melded with the music, she twirls and twirls. As her body whirls around to a frontal position, Powell smites us with what The New Yorker's Anthony Lane calls "the most stunning close-up in the history of cinema, a sudden bright ecstacy that verges on the demonic."  This transcendent moment and Vicky's religious devotion to her art pierce the chilly heart of impresario Lermontov (Anton Walbrook), who woos her into joining his celebrated European troupe.
Vicky embraces the gritty, punishing work necessary to make her body defy gravity with perfect grace, and she bonds with the colorful characters in Lermontov's company. She's especially fond of young composer Julian Kraster (Marius Goring), and she becomes an overnight star performing his The Red Shoes Ballet. Director Powell's wizardry transports us from the dance-theater stage to an aesthetic-emotional realm of music, dance, Technicolor expressionism, and surreal design that embodies Christian Andersen's fairy tale and the growing tension between Lermontov, Vicky, and Julian, for Vicky and Julian have fallen in love. Can "the comforts of human love" be enough for a woman who can soar like a goddess? Is being wedded to one's art a matter of life and death? Over the years The Red Shoes has inspired countless people to become dancers, from classical to modern and avant garde.
As a New York youth, Martin Scorsese felt that The Red Shoes was the most powerful movie he had ever seen. Aside from the sheer joy of watching Powell and Pressburger's films, Scorsese learned from them as he ventured into filmmaking. Powell always began a project with a sharp personal vision, got that vision onto the screen, and fought any meddling bean counters to keep it there. Years after Powell's daring and disturbing film Peeping Tom ended his British career, Scorsese welcomed him ("my inspiration") to his New York film family and was instrumental in bringing Powell's work the critical and audience appreciation it deserved. Powell gave Scorsese good advice ("Raging Bull should be in black and white"), and fell in love with Scorsese's new editor, Thelma Schoonmaker, who won her first Oscar for Raging Bull.
Actor Robert de Niro, who stunned the world with his searing performances in Taxi Driver and Raging Bull, brought Scorsese his next project, The King of Comedy. While Powell and Schoonmaker's love blossomed, Scorsese was in a "Poor Me" mood: his marriage to Isabella Rossellini was crumbling and he felt lonely and dejected. The King of Comedy's Rupert Pupkin (De Niro) doesn't have the capacity for low spirits. He's frantically, exuberantly ambitious in a one-track direction, to perform a ten-minute stand-up comedy spot on the TV show of his idol Jerry Langford (a wonderfully subdued Jerry Lewis). Rupert's convinced that he's bubbling over with talent, though, down in his basement, the cardboard figures of celebrities like Liza Minnelli don't applaud when he delivers his act.
One day Rupert worms his way into Langford's limousine and raves about his own dynamite talent. Langford invites him to a follow-up meeting, but it's just a way of brushing him off. Scorsese has said that "the amount of rejection in the film is horrifying; there are scenes I almost can't watch." Horrifying, true, but also hilarious. Cutting rebuffs that would embarrass and shame a less obsessive person just spur Rupert on: he keeps bouncing back and reframing harsh setbacks as the challenging stepping stones of his creative mission. When all else fails, Rupert and his fellow Langford-worshipper Masha (the fierce comic Sandra Bernhard) kidnap Langford, with hopes of getting Rupert his TV gig. The extreme social chaos that Rupert and Masha perpetrate is nicely balanced by Langford's quiet nobility as he copes with these two wild, absurd grown-up kids. Researchers say that we laugh with recognition when we experience familiar, perhaps endearing human foibles and shortcomings. But we also laugh nervously, when behavior is unexpectedly intense, and there's danger in the air. Marlon Brando laughed so much at The King of Comedy that he hosted Scorsese and De Niro at his private Tahitian island.
Born in the British Isles, Michael Powell loved islands and waterways and, as a man in his eighties, saw that his life was a river flowing ever onward until "there will be nothing left for me but the open sea." His spirit lives on in his wondrous, thoughtful, thrilling art, and in the hearts of Thelma Schoonmaker and Martin Scorsese. Twenty-eight years after Michael and Thelma's 1989 visit, Thelma will join us at the Seattle Art Museum to present Powell and Pressburger's The Red Shoes on Monday, March 6 and Scorsese's The King of Comedy on March 7. She'll introduce the films, answer audience questions and speak of her life in movies.
—Greg Olson, Manager of SAM Films
Images: Eagle-Lion/Photofest, © Eagle-Lion Films. 20th Century Fox. Eagle-Lion Films, Inc./Photofest, Photographer: George Cannon, 20th Century Fox/Photofest, © 20th Century Fox.