The Inimitable Dottie Malone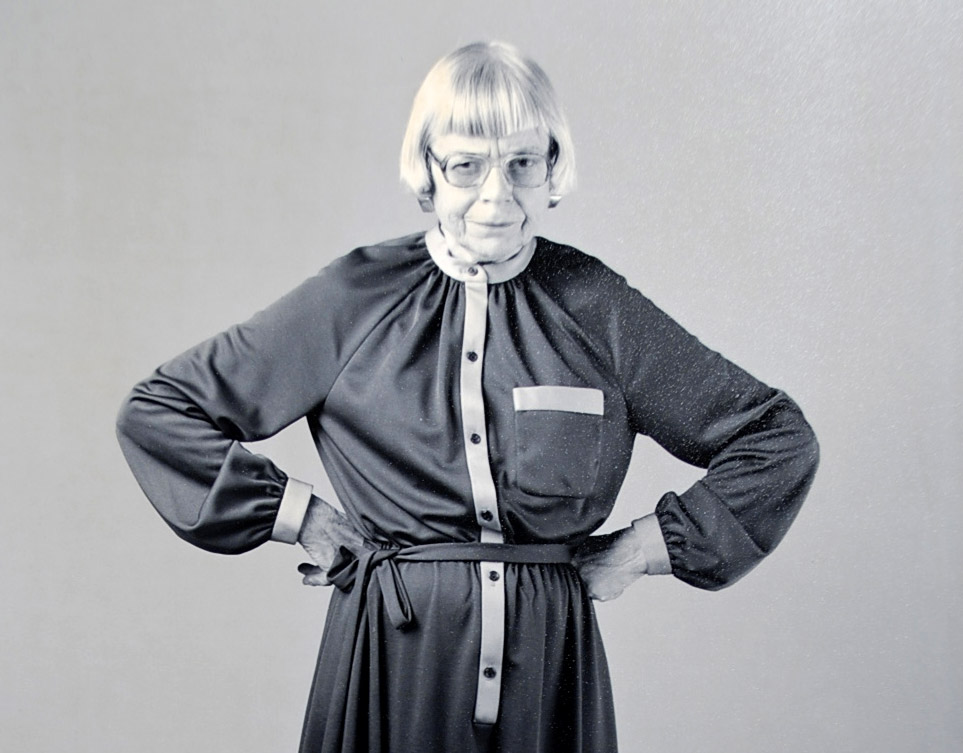 Dorothy C. Malone—"Dottie" to everyone here at SAM—is fondly remembered as one of the most important figures in the museum's history. No one has worked here longer and very few have left such great legacies.
Born in Everett, Dottie attended high school in Seattle and took one year of university classes at the University of Washington. She met and married Coe Malone at UW. The depression made life difficult for them, and Dottie was looking for a job. A friend of theirs, Evelyn Foster, was working at the Art Institute of Seattle (a predecessor to SAM), where they were in need of someone to answer phones. Evelyn connected Dottie with Dr. Fuller, who hired her before the museum's opening in June of 1933. She was one of the first three employees of the museum, along with her friend Evelyn and the artist Kenneth Callahan.
Dottie's administrative role and her importance to the museum grew over the next half-century. Dr. Fuller trusted Dottie enough that he would leave her in charge of the museum's operations during weeklong geology expeditions. She's remembered as very tidy and organized. She also had an exceptional memory and served as the institutional historian. Dottie knew almost everything there was to know about the museum, and she also made a point to know everyone who worked there. Though she finally retired in 1988, she still kept a desk at the Volunteer Park building and continued to volunteer as long as she was able to do it. She really loved SAM. Dottie passed away in January of 1997.
Today, the administrative offices at the Asian Art Museum bear her name, and every spring, at SAM's Volunteer Soiree, the museum presents the Dorothy C. Malone Volunteer Award to "an outstanding volunteer who reflects the highest standards of museum dedication and commitment as exemplified by Dottie Malone."
Images: Photo: SAM Archive. Photo: Natali Wiseman. Photo: SAM Archive. Photo: Natali Wiseman.