Dream Job Involve Coffee Runs and Endless Menial Tasks? This One's NOT for You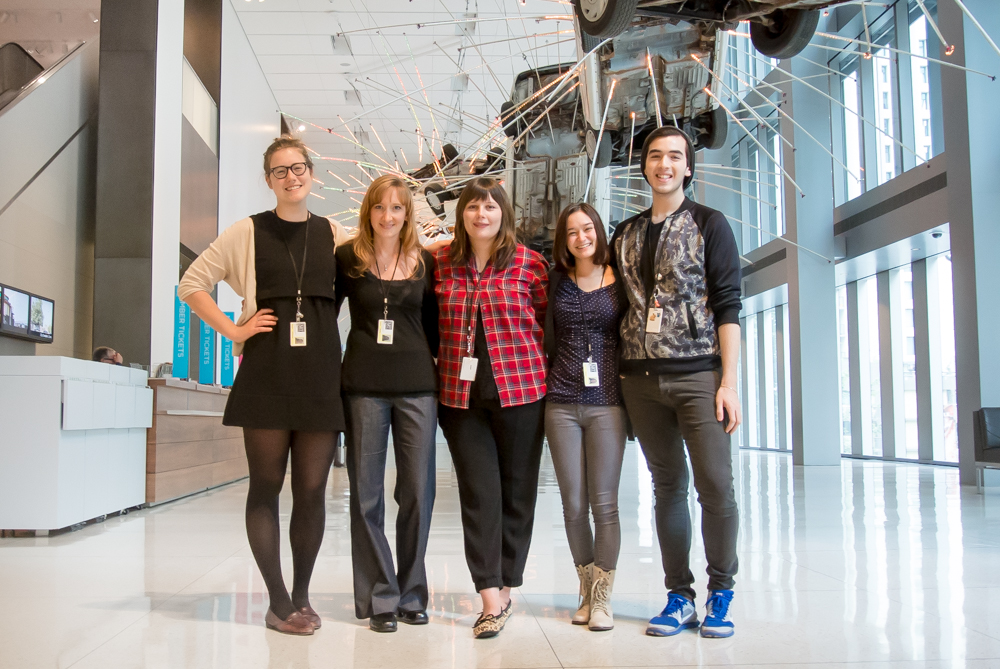 The Seattle Art Museum is looking for interns for fall quarter! If you are a Communications or Digital Design major, then these internships would be great for you. If you aren't either of these majors, there are choices for you too, including positions in Human Resources and Corporate Relations.
The concept of an intern has long been associated with the likes of a lackey who exists solely for coffee runs and dry cleaning, or a scapegoat who carries the blame for anything going wrong at a company. Luckily for those in this entry level position, times have changed.
For the past three months, I have been a Communications intern for the Seattle Art Museum. SAM takes really good care of their interns; as long as you work hard, you play an integral role in the team. For Communications, interns's work is fondly called "Intern Power" as a way to reflect the important tasks we are assigned. It's surprising the number of small but significant tasks that have to be done. Whether it's writing blog posts like this, or working with admissions to produce materials, there's always something to be gained educationally. SAM works super hard to provide interns with an enriched and informative experience that involves a variety of tasks.
Working as an intern has helped me gain insight into the field I someday aspire to work professionally. I can apply tasks I've learned in class, like how to speak to the press, to the real world. Not to mention, it's a great resume builder! Whether this is your first internship or your 18th, you cannot go wrong. Each internship, each intern, is diverse and everyone will learn something different. For me, I have improved my writing, my people skills, and I have a much better grasp of Excel than before.
This has been the first internship I've ever worked my entire life, and it has been totally worth it. Working for the Seattle Art Museum has done nothing but affirm how excited I am to be doing what I am doing, to be pursuing a future career in Public Relations or Marketing. Beginning my path with such kind, supportive, and driven people was the best thing that could have happened to me.
So, after 10 wonderful weeks, I leave here knowing that I harbor the capability to succeed with my ambitions, something that this wonderful SAMily has shown me.
For more information, visit us here, or call us at (206) 654-3100. We are accepting applications now for all listed positions. Apply today! Trust me, you won't regret it.
-Erin Dwyer, Seattle Art Museum Communication's Intern