SAM Art: A vivid tornado of paint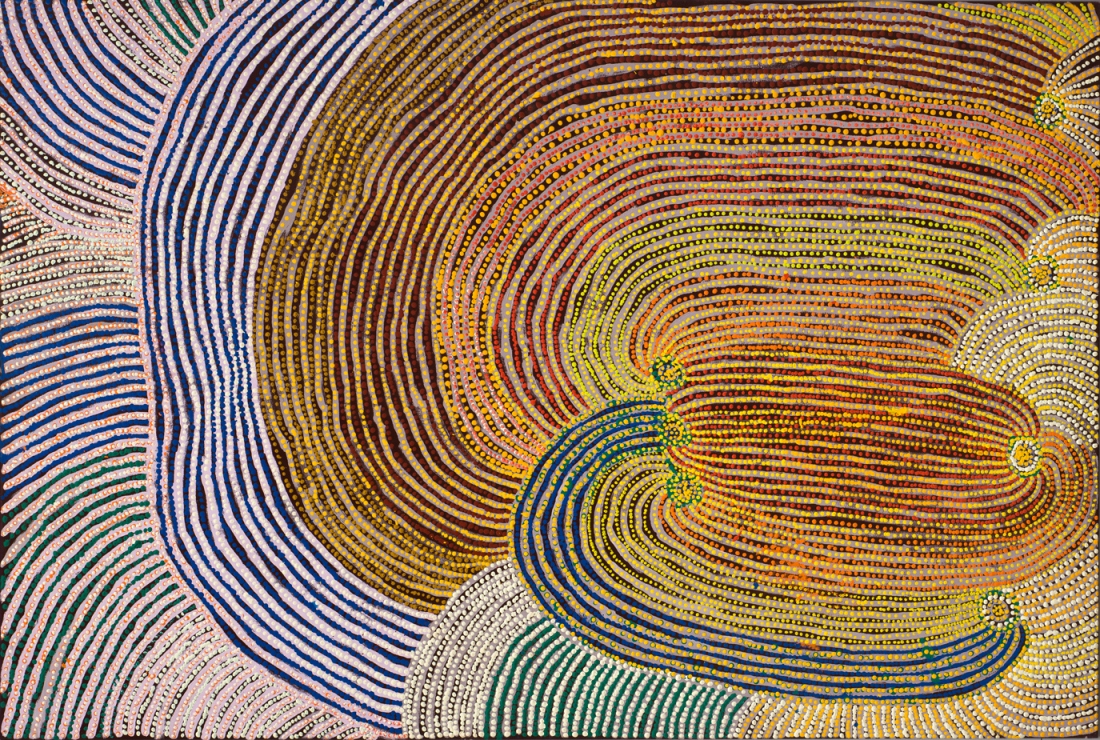 Visual Vertigo
Indigenous artists from the center of the Australian continent unleashed a wave of art production in the 1970s. Their contribution has been described as a renaissance of the world's oldest living cultures. A new installation in the museum's Australian Aboriginal art gallery brings together work from this unusual chapter of art history.
Greed is being punished in this vivid tornado of paint, which the artist calls "a really sorry story" from an area known as Walu. The painting chronicles the actions of a naughty boy who stole food, but denied it. Due to his misdeeds, the boy was turned into the wind. Looping lines surge with punitive force, and are delicately dotted to remind us of the dissolving fate of the boy.
Walu, 2008, Tommy Mitchell (Australian Aboriginal, Ngaanyatjarra people, Warakurna, Southwestern Deserts, Western Australia, born 1943), wynthetic polymer paint on canvas, 40 x 60 in., Promised gift of Margaret Levi and Robert Kaplan, © Tommy Mitchell. On view in the Australian Aboriginal art gallery, third floor, SAM Downtown, starting Saturday, 4 May.