SAM art: Two opposing worlds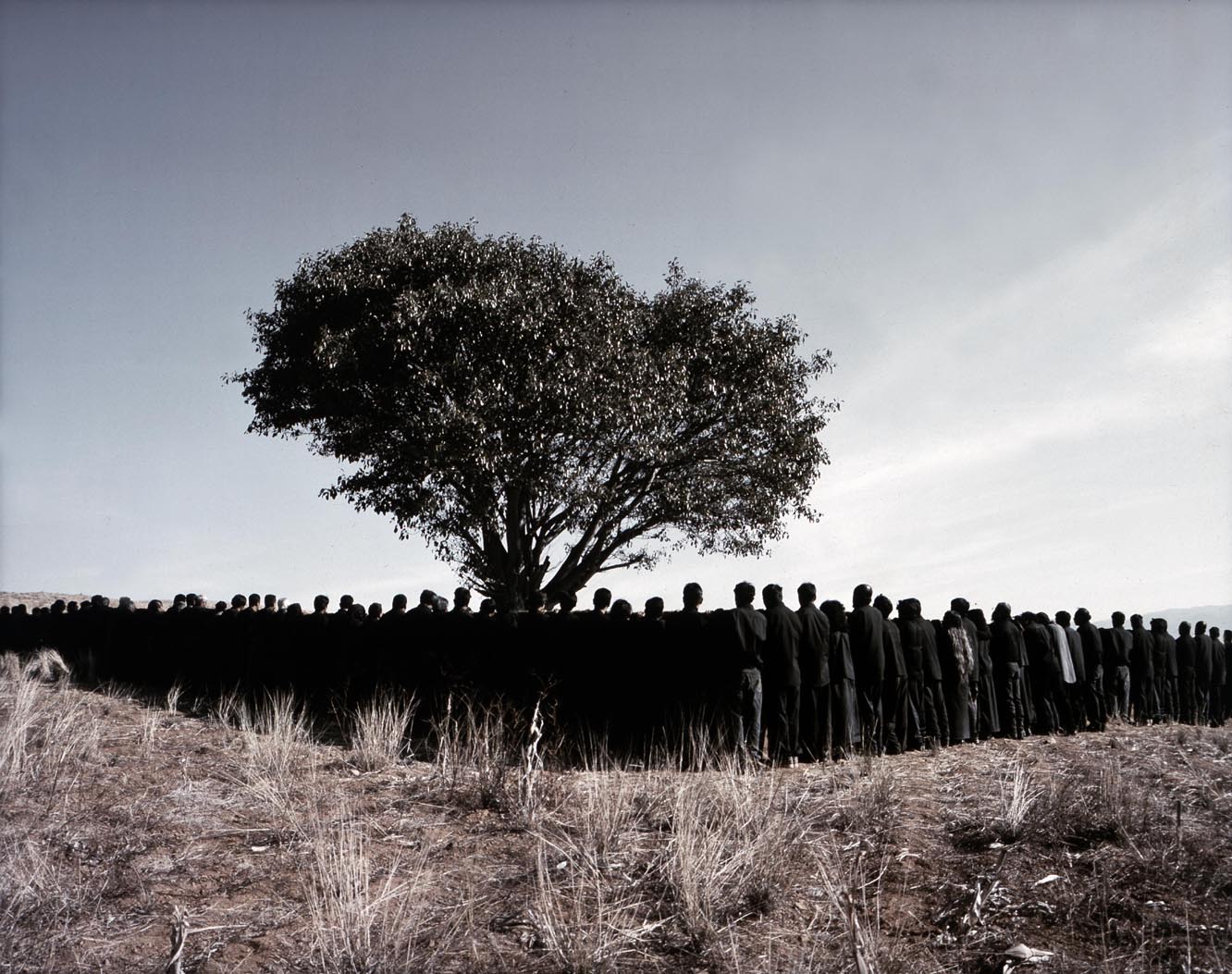 Dichotomies and oppositions course through the work of Iranian-born artist Shirin Neshat, including her two-channel video installation Tooba. This video, currently on view at the Seattle Asian Art Museum, is shown on two facing screens. The lyrical imagery on each side unfolds at the pace of poetry, despite the fact that there are no words. The film shows a walled garden, the silent hordes that descend upon it, and a woman within it, swallowed by a tree.
Neshat's work straddles two worlds, and she acknowledges "constantly negotiating between two cultures that are not just different from one another but in complete conflict." Born in Iran in 1957, the artist moved to the United States to attend university in the late 1970s. When the Iranian Revolution broke out, she remained in the US. Shirin Neshat is perhaps the world's best-known contemporary Middle Eastern artist, despite the fact that she has lived and worked in the US for decades. Her lived experience between these two cultures gave rise to her "idea of opposites," the structure upon which her body of work is built.
Tooba (still), 2002, Shirin Neshat (American, born Iran, 1957), 35mm film on DVD and Betacam tapes, running time 12 minutes, Given in honor of Lisa Corrin by Susan and Jeffrey Brotman, Jane and David Davis, Barney A. Ebsworth, Judy and Jeff Greenstein, Lyn and Jerry Grinstein, Richard and Betty Hedreen, Janet Ketcham, Kerry and Linda Killinger Foundation, James and Christina Lockwood, Michael McCafferty, Christine and Assen Nicolov, Faye and Herman Sarkowsky, Jon and Mary Shirley, Rebecca and Alexander Stewart, Bagley and Virginia Wright, Barbara and Charles Wright, Ann P. Wyckoff, 2005.141, Photo: Larry Barns, © Shirin Neshat. Currently on view in conjunction with Elles: SAM – Singular Works by Seminal Women Artists, Seattle Asian Art Museum, Volunteer Park, until 2 December 2012.